Dosa
? No? Okay, how about a full English breakfast? No? Or maybe something
healthy
? Yes? The whole 'where can we go for
breakfast
?' is a conversation that can start after
dinner
, and perhaps end somewhere towards
lunch
the following day.And while it's been some time since a cracking new place opened up in the city with a good breakfast menu, there are enough and more in
Bengaluru
for you to check out. Here's my list of 10 favourite places in the city to get delicious breakfast. If you haven't been to these already, start making plans:
1. Red Fork
Waking up on Sunday and heading to breakfast at Red Fork in Indiranagar is one of the best things I've done in the past few months. Their menu is inventive, and centres on European and
Parsi food
. And to be able to start the day with a
Spring Onion
Pancake with House-Cured Salmon and Poached
Egg
can never be a bad thing, can it? My second favourite would be the Ham and Cheese Scrambled Eggs on Toast, and the
bread
here isn't your regular bread either. Their Grilled Cheese Sandwich is yet another tasty one. Plus they make a mean Peanut Butter French Toast with home-made berry compote, and Peanut Praline Ice Cream, or better still check out their Buttermilk Waffles. The menu is a little biased towards meat eaters though.
Address:594, 12th Main, HAL 2nd Stage, Off 100 Feet Road, Indiranagar; Red Fork opens at 9am and closes at 10.30pm. They are closed on Mondays.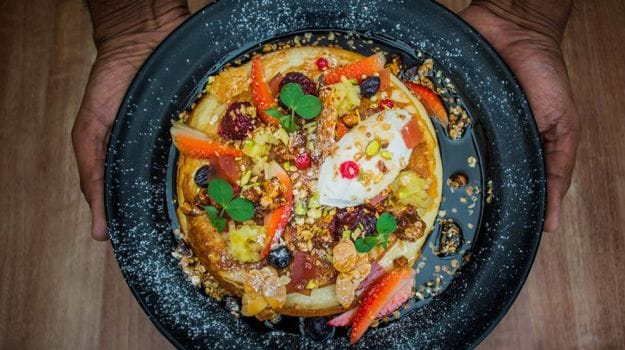 Fruit and Nut Pancake; Image Credit: Red Fork
2. The White Room - Coffee & Kitchen

One of the most
English
things you will do in this city is to browse through a menu of exotic teas, as you soak in the white ambience. And while the service can be a bit delayed, it's good to laze in this weather over a cup of
Earl Grey
, or green tea with
cinnamon
. To eat, the Thyme and Lemon Rind
Pancake
, or eggs to order are a good way to start. You can also order sides such as baked beans, chicken sausages etc. It's not a big menu, but it's not too bad either.
Address: 33, High Gates Hotel, Church Street; The restaurant opens at 9am.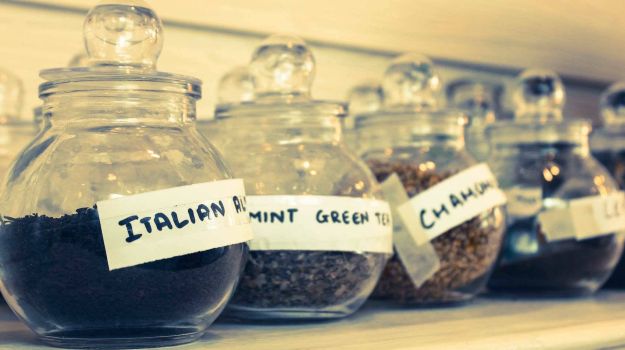 Image credit: The White Room
3. 154 Breakfast Club
A popular place in Koramangala, this
café
serves up quite a big breakfast. Combinations of bacon/sausages and eggs and
bread
cooked in different ways are probably the hottest selling dishes here. But that apart, there are a whole host of pancakes and
waffles
, and sandwiches to choose from. And if you're getting eggs to order, there are more than a couple of choices here. Check out the 'healthy options' section where you can get them to whip up different kinds of stuffed eggs, but using only the whites.
Address:154, 8th Main Road, 3rd Block, Koramangala 3rd Block; It opens at 9am.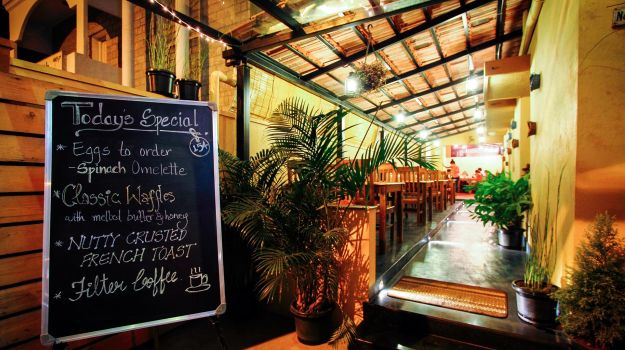 Image Credit: 153 Breakfast Club
4. Athityam
If you can make it here by 8am, you can have a really good
South Indian
breakfast. They make more than 15 kinds of
dosas,
including a Palak Masala Dosa. The Guntur Idli, which is available all day, is a popular choice though, along with the usual Kharabath and Pongal. Don't forget the
coffee
though.
Address: 220, 39th A Cross, 9th Main, 5th Block, Jayanagar; It opens at 8am.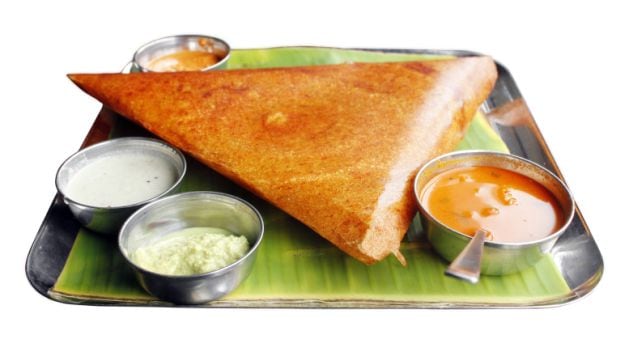 5. Shri Sagar (CTR)
This is yet another gem in Malleswaram. If you haven't eaten at Shri Sagar, earlier known as CTR, you've not really tasted the true breakfast tradition of the city. The Benne Dosa here is probably the best in the city. But do try their
Filter Coffee
, Khara Bath and Rava Dosa too. And be prepared to wait for a table for this place can get seriously busy.
Address: 7th Cross, Margosa Road, Malleshwaram
;
It opens at 7:30am.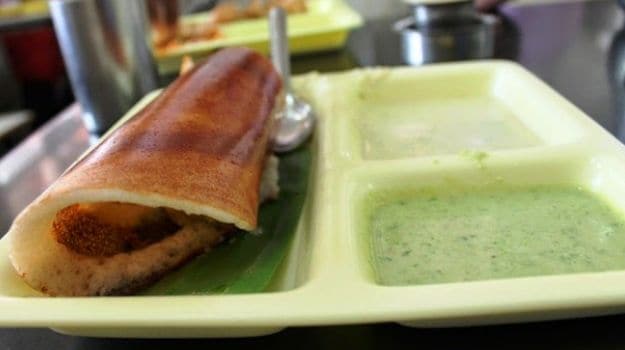 Image Credit: Kalyan Karmakar; www.finelychopped.net
6. Veena Stores
I can never put together a
breakfast
list without mentioning this place. Unless you live in and around the area, it's a bit of a ride to stand and eat breakfast at what is practically just a store. But the
idlis
and the Kesari Bath, with coffee are completely worth the trouble. And go early; this place opens at 6.30am and gets crowded quite fast.
Address: 187, 15th Cross, Margosa Road, Malleshwaram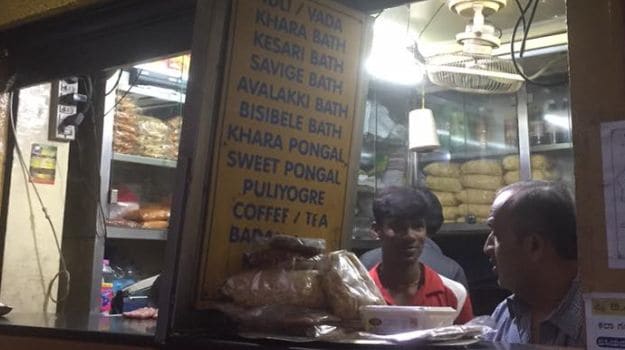 Image Credit: Joy Basu
7. Monkey Bar
They serve breakfast only on Sundays, and that too between 9am and noon. But it's a fun outing nevertheless. The Eggs in a Blanket (
parathas
stuffed with eggs) that's served with either
keema
or
galauti
is popular, as are the Red Velvet Waffles. And if you're in the mood for something more than just a few bites, they do serve a full English Breakfast (minus the blood pudding of course). One of my favourites however is
Scrambled Eggs
and Toast, with a side order of sausages, or bacon.
Address:610, Diagonally Opposite SBI Bank, 12th Main, Off 80 Feet Road, Indiranagar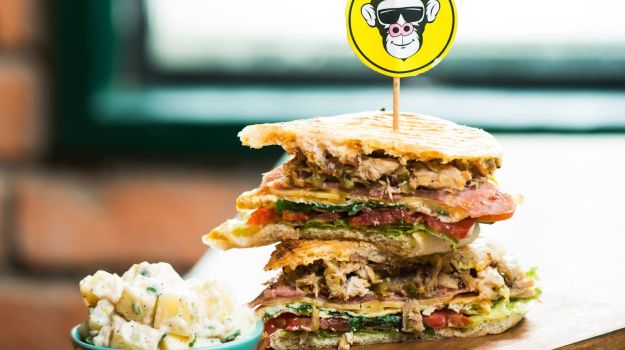 Image credit: Monkey Bar
8. SLV Corner Restaurant
SLV Corner is popular for its
dosas
and
idlis
, and the Khara Bath and filter coffee. And if you're going to Basavangudi for no particular reason, get there by 8am and check out the
breakfast
here. It's good, pretty much consistent, and the locals love it.
Address
:
42, Vani Vilas Road, Ramakrishna Ashrama Circle, Basavanagudi; It opens at 8am.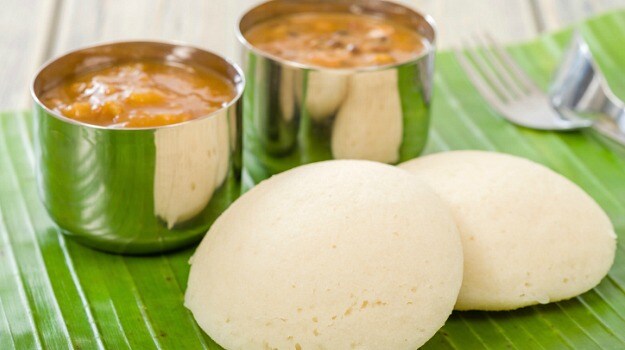 9. The Hole in the Wall Cafe
It opens at 8am, and on
weekends
can get busy. And by that I mean really busy. And while the
food
is not always an ace, it's a comfy place to hang out with friends and discuss life. And yes, eat of course. The Great Goan Sausage Fest with spicy
Goan
sausage masala served on mashed potatoes, along with eggs and bread is a good one to check out. In fact, they have quite a few similar combinations that include baked beans, sausages, bacon, eggs, beans, and bread. Yes there are waffles too, along with a special Sunday breakfast, called 'The Hangover Breakfast' that I am yet to try.
Address:4, 8th Main Road, 4th Block,Koramangala 4th Block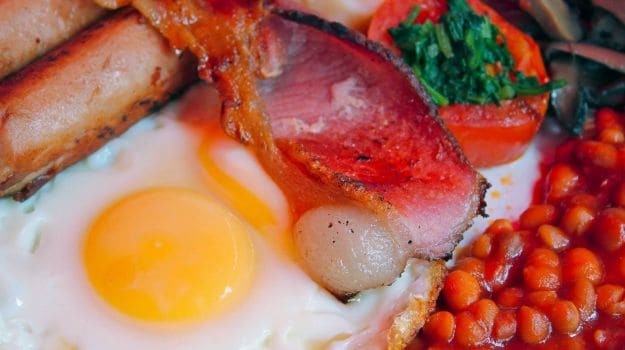 Image Credit: The Hole in the Wall Cafe
10. Smoke House Deli
For a posh breakfast, which translates to slightly laid back and expensive, SHD is not a bad choice. But one has to give them credit for starting a separate
healthy breakfast
section that is apparently free from gluten and trans fats. So you can eat an Amaranth and Flaxseed Granola, and Egg White Omelettes stuffed with lots of delicious
ingredients
, without feeling guilty. They also do bagels, pancakes, and different kinds of eggs to order, with the option of ordering extras such as breakfast bacon, baked beans, hash browns, and so on.
Address:1209, 100 Feet Road, Opposite Apollo Clinic, Indiranagar; 52 & 53, Ground Floor, Lavelle Road; Opens at 9am.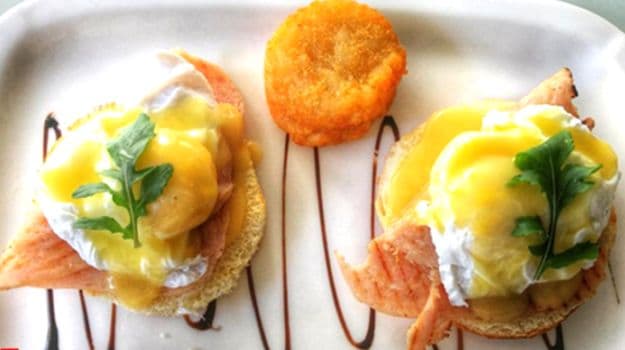 Image Credit: Smoke House Deli
Disclaimer:
The opinions expressed within this article are the personal opinions of the author. NDTV is not responsible for the accuracy, completeness, suitability, or validity of any information on this article. All information is provided on an as-is basis. The information, facts or opinions appearing in the article do not reflect the views of NDTV and NDTV does not assume any responsibility or liability for the same.