It's not easy to define a local
dish
in a
city
that has been constantly shaped by external influences. What started as a cluster of
villages
and settlements along the Coromandel Coast is not just one of India's largest
metropolises
, but also a vibrant culinary destination despite often inaccurate perceptions about being one-dimensional and overly skewed towards
South Indian cuisine
. If you're one of those who believe that
Chennai's cuisine
doesn't stretch beyond its 'idli-dosa' stereotypes, be prepared to be pleasantly surprised. From authentic
Korean cuisine
to exquisite sushi to a Russian stand-alone
restaurant
, Chennai's
food
scene has gone truly global, but in this piece, we put the spotlight on
10 dishes
that the
city
can call its own even though some of them might not have necessarily originated here.
1. Filter Coffee
Melbournians might assume that they are the world's ultimate coffee snobs, but they probably haven't met Chennai's filter coffee snobs who obsess with every ingredient that goes into making the brew that fuels the city. From the early risers (the city is full of them) who grab their tumbler (not cuppah) before sunrise at Saravana Bhavan on RK Salai to the tumblers of coffee that are served at tiffin time in true-blue Mylapore establishments like Karpagamabal Mess and Mami Mess, almost every corner of the city boasts of top quality (some TamBrams still say A-one) coffee. Freshly brewed decoction comes together with high fat milk in a tumbler that overflows with froth and a brew that is almost guaranteed to coat your tongue.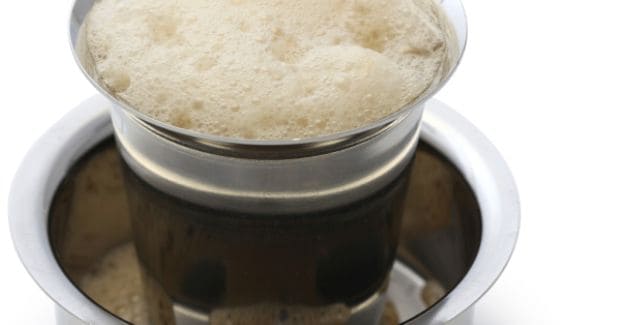 2. Mulligatawny Soup
Madras is where the British empire in India took wings and the British influence on the city foodscape is still evident in the city's 19th century gentleman's clubs. The British didn't just reinvent the South Indian rasam but also borrowed the Tamil word - milagu thani (pepper water) and anglicised it. This soup combines traditional ingredients like grated coconut with British tweaks like apple, carrot and chicken, and is usually served with a few morsels of rice. You can still find an authentic version at clubs like Gymkhana and Madras Club.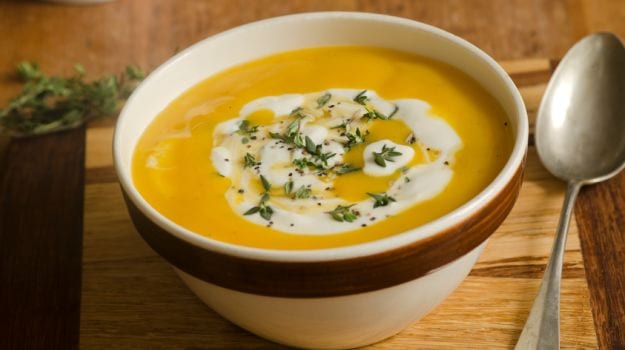 3. Sundal
The Marina beach - one of the world's longest urban beaches, is almost an integral part of the city's identity. It's also the best place to sample sundal - usually boiled white channa (it's common to find black channa and green peas versions too) tossed with mustard seeds, grated coconut, raw mango and curry leaves. The sundal is also a traditional snack served during the 10 days of Dusherra and an equally popular barsnack in some of the city's clubs and bars.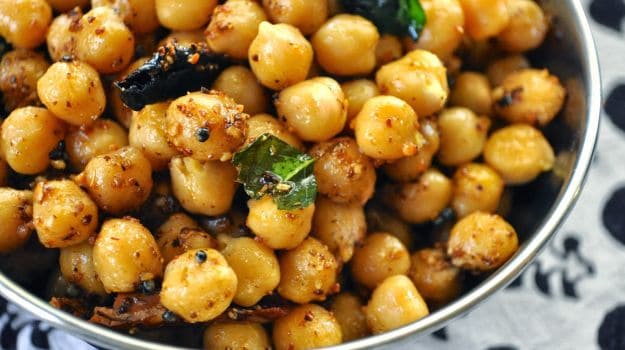 Image credit: www.cookingwithmeena.blogspot.com
4. Nethili Fry
Chennai'sfishing community can claim to be one of the city's earliest inhabitants. The city is a treasure trove for seafood with fresh catch of the day easily available for homes and restaurants alike (which is why it puzzles me why many restaurants choose to use basa). One of the city's quintessential seafood dishes is Nethili fry - fried anchovies tossed in a spicy masala(most restaurants coat the anchovies in a spicy '65' masala) - crunchy and scrumptious.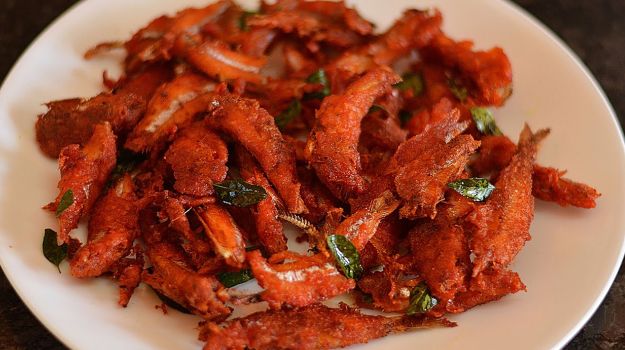 Image credit: CheezzKitchen, Youtube
5. Masala Dosai
It was Udupi restaurateurs like Dasaprakash and Woodlands who probably brought this dish to Chennai. You can try their ghee soaked, crispy version in restaurants like Krishna (Woodlands) or Mathsya or have an improvised Chennai version - the 'caloricious' GheeMasala Roast at Saravana Bhavan, which is a meal in itself. Some restaurants also serve the Mysore Masala Dosa slathered with the trademark paste.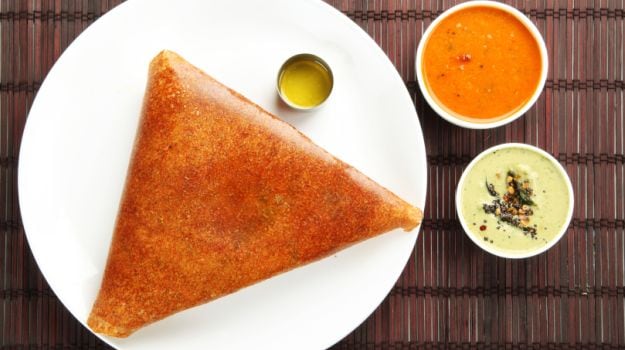 6. Biryani
The city might not have its own version of biryani, but there are at least two towns in Tamil Nadu - Ambur and Dindigul, with world-famous biryanis. The Dindigul version cooked with the small grain Seeraga Samba rice is trending in Chennai but it's the Ambur version cooked at Muslim weddings that is still the gold standard. Chennai's iconic Buhari Hotel might be better known outside the city for inventing Chicken 65 but it's thebiryani that rules the roost here.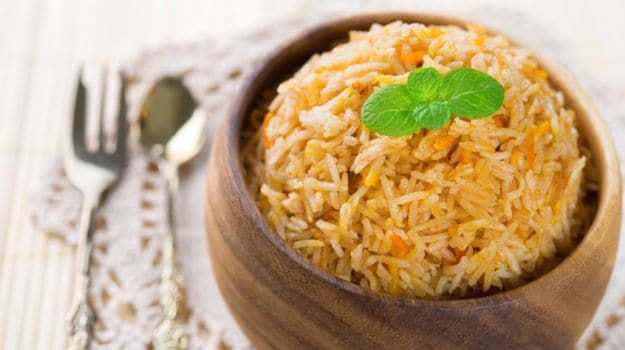 7. Murukku Sandwich
The Sowcarpet area has been home to the city's Marwari community for decades and spawned a unique foodculture. While this is easily Chennai's best neighbourhood for chaats, it's also home to one of the city's most innovative street-food dishes. This snack takes the Bombay-style sandwich and compresses it into a bite-sized dish - the bread slices make way for murukkus (chaklis); it's crunchy and finger-licking good.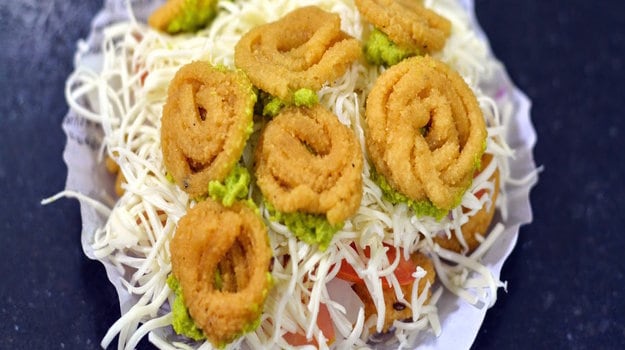 Image credit: www.hungryforever.com
8. Mysore Pak
Chennai sells way more Mysore Pak than Mysuru; it's the one thing most people will ask you to carry back from the city. This melt-in-your-mouth sweet is crafted with just three ingredients - sugar, ghee and Bengal gram. The Mysore Pak fans in the city are divided into two camps - those who like the softer 'Mysurpa' version that was made popular by Shri Krishna Sweets and the slightly coarse yet crumbly Mysore Pak that tastes best at Grand Sweets. Try both and then take sides.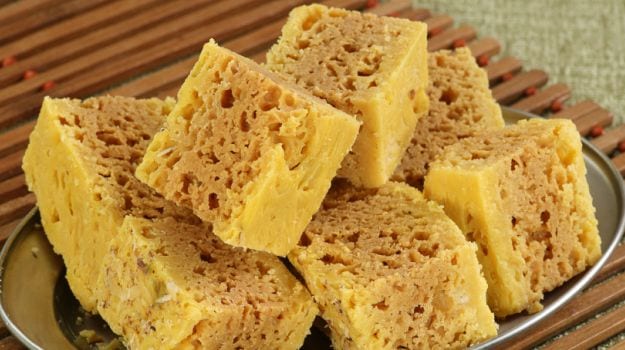 9. Full Meals
No visit to Chennai is complete without rolling your sleeves and going the whole hog (literally) with a larger than life banana leaf meal. There's the all-vegetarian version - you could try the traditional Tamil Nadu meals or Andhra Meals (at restaurants like National Lodge) or even a Kerala Sadhya or head to one of the city's Military hotels (Like Velu Military hotel) or restaurants like Junior Kupanna where an array of meat gravies complement standard fare like sambarandrasam.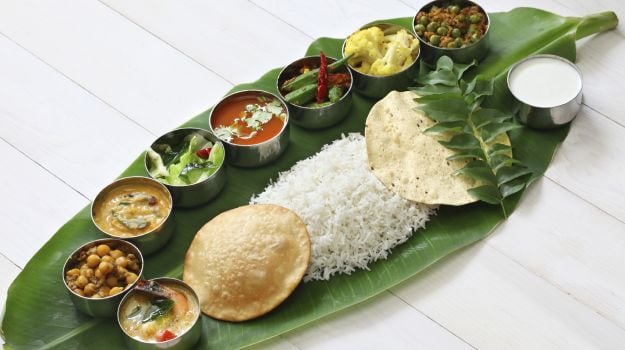 10. Atho
Chennai's Burmese connection - a large number of Tamils left Burma in the early 1960s, is most evident in North Chennai where quite a few hole-in-the-wall establishments (there's even one that calls itself Atho Shop) serve delicious Burmese street food. This includes the fiery Atho - fried noodles tossed with cabbage,onion and tamarind juice. If you can't make the trek to Burma Colony, there's Ma Tint Tint in the heart of the city.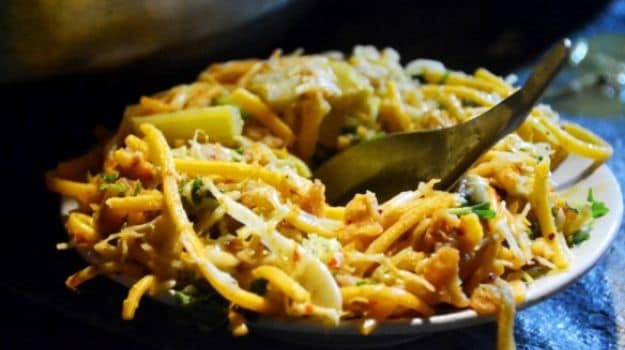 Image credit: Chowder Singh
About the Author:
Ashwin Rajagopalan is a cross cultural training expert and lifestyle writer. When he's not writing about food, he thinks about gadgets, trends and travel experiences. He enjoys communicating across cultures and borders in his weekday work avatar as a content and editorial consultant for a global major and one of India's only cross cultural trainers.
Disclaimer:
The opinions expressed within this article are the personal opinions of the author. NDTV is not responsible for the accuracy, completeness, suitability, or validity of any information on this article. All information is provided on an as-is basis. The information, facts or opinions appearing in the article do not reflect the views of NDTV and NDTV does not assume any responsibility or liability for the same.
About Ashwin RajagopalanI am the proverbial slashie - a content architect, writer, speaker and cultural intelligence coach. School lunch boxes are usually the beginning of our culinary discoveries.That curiosity hasn't waned. It's only got stronger as I've explored culinary cultures, street food and fine dining restaurants across the world. I've discovered cultures and destinations through culinary motifs. I am equally passionate about writing on consumer tech and travel.