Shivangana Vasudeva, NDTV | Updated: June 29, 2017 12:08 IST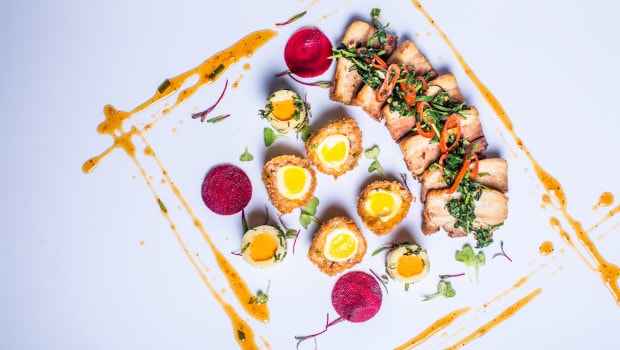 Japanese, Burmese, Malaysian or Thai – each of them serve authentic elements of street food along with classic bites. Dig right in.

1. Pa Pa Ya (Pan-Asian)

Come here on a weekend and you'll be lucky to get a table. This restaurant is a particular favourite of mine for its quality ingredients, lively vibe and great food. The glossy interiors of Buddha Bar have been replaced with neutral accents, a 70-foot high ceiling with wooden artwork and an elevated bar right in the centre that lends extra pop to the scene. Pa Pa Ya is known for its ceremonious treatment of food when it comes to display as well as its flavours. What to Order: Tuna Pizza, Soft Shell Crab Curry, Lamb Rendang, Crispy Lotus Stems, Har Gao Green Curry Farce (Prawn Dumplings), Carbon (Squid Ink) Sushi, Pla Samrot Gung (Chilli Prawns) and Chocolate Ball of Fire.

(Also read: Restaurant Review - Pa Pa Ya, Mumbai)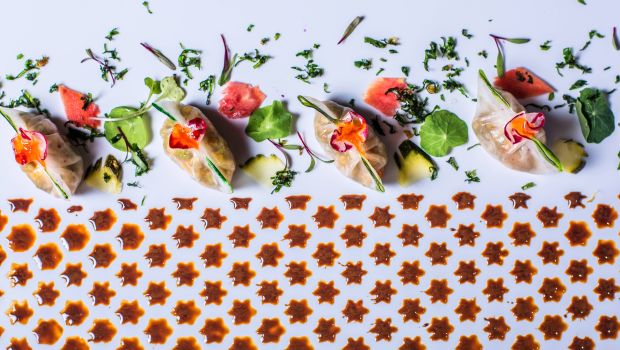 2. Yum Yum Cha (Pan-Asian)

Part Japanese, part Thai, Yum Yum Cha is a delicious confluence of cultures. They are famous for a different style of sushi which is more dramatic with creamy sauces and crispy flakes. You will find some of the most imaginative culinary fusions on the menu like the Chilli Cheese Dumplings or the latest Quinoa Hot Pot and the Pink Paan Mochi Ice Cream. No matter what you order, aim for variety. A meal here is one of the best deals in town.

What to Order: Duck Dim Sums, Bok Choy Dim Sums, Dynamite, Volcano, Asparagus Tempura and Alaska Sushi, Cheung Fun (Crispy Chicken), Hot Yellow Curry, Spicy Basil and Chilli Sizzling Stone Bowl, Thai Orange and Kaffir Lime Fun Bottle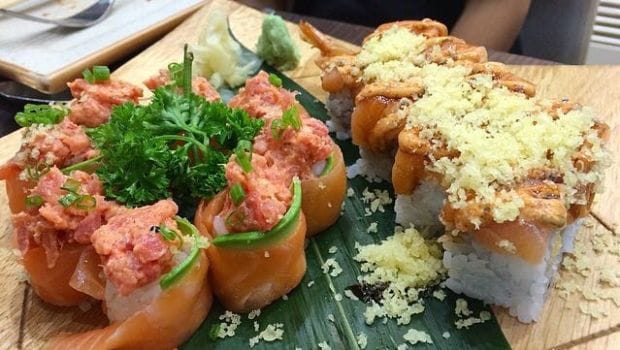 3. Guppy (Japanese)

For contemporary Japanese food at a great price, go to Guppy. Their food flirts with the idea of Asian cuisine and that makes it stand out. The menu changes with every season, but the quality never wavers. They also have an imposing selection of sake that you can enjoy with your food. Do not miss their house specialty: pork belly with crispy skin bursting with sweet flavours from honey and soy.

What to Order: Pork Belly, California Rolls, Miso Cod, Mushroom Gyoza, Ramen Burger, House Salad, Raindrop Cake and Mango Sushi (Summer Menu)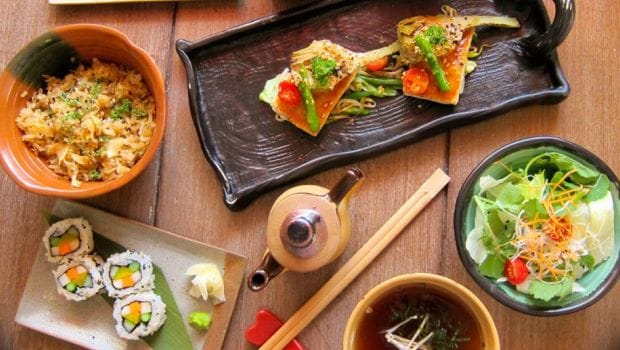 4. Burma Burma (Burmese)

The Khao Suey at Burma Burma is considered to be the best in the city. This vegetarian restaurant transforms beautiful ingredients into unique dishes like the tangy Roselle Leaf Soup, the unusual Tea Leaf Rice or the delicate White Fungus Salad they've created for the on-going Thingyan Festival. I always discover something new here that I've never eaten before.

What to Order: Khao Suey, Mandalay Laphet Thoke (Tea Leaf Salad), Tayat ti Thoke (Raw Mango Salad), Mandalay Meesha, Sticky Rice with Mushroom, Oh No Tamarind (Drink), Bubble Tea, , Matcha Ice Cream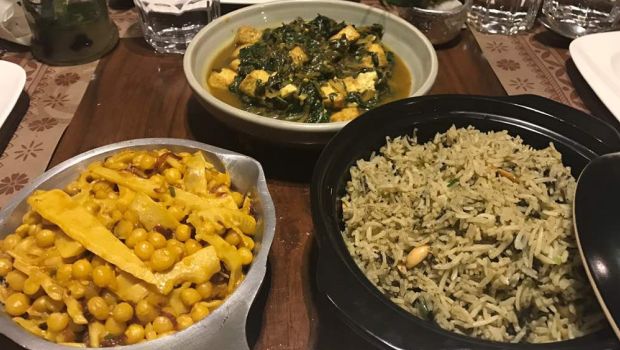 5. Hanh's Kitchen (Korean)

This is where the expats go to. The menu has been designed by Chef Son Mu of International repute to give you a wholesome experience of Korea. The food comes out as it's ready, so be prepared to catch your colourful Bibimbap with deep flavours and delicious homemade fermented sauces ahead of the assorted tempura at its crispy, gossamer best. Local influences creep in as the food here is punchy with the generous use of garlic, chilli pastes and seasonings. The substantial-sized dishes are perfect for sharing.

What to Order: Samgyupsal Gochujang Marinated (Pork Belly with Lettuce), Modum Tuigim (Tempura), Kimbap (Korean Style Sushi Roll) and Bibimbap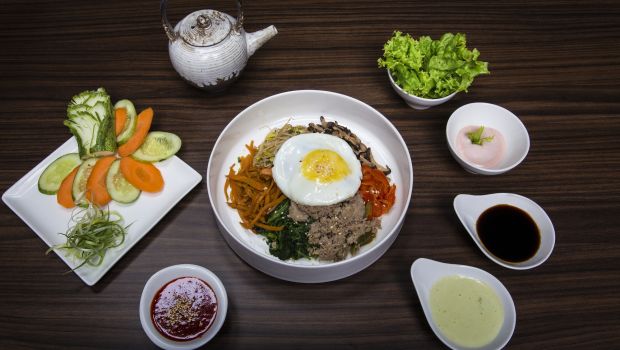 6. Jom Jom Malay (Malaysian)

The reason I like it is that it has a really cheerful and friendly atmosphere and also some of the best Baos I've had in a long time. Each bao is pillowy and packs a generous filling accented with a sweet smoky sauce. The Penang Laksa is equally good with a light, smooth broth made in a traditional way. They expose you to new flavours by encouraging you to prepare your own chilli for a more interactive eating experience. The service is swift and to the point. Leave room for the deliciously creamy coconut cheesecake.

What to Order: Baos, Murtabak, Nasi Ayam, Nasi Goreng, Chicken Rendang with Roti Canai, Penang Assam Laksa, Coconut Cheesecake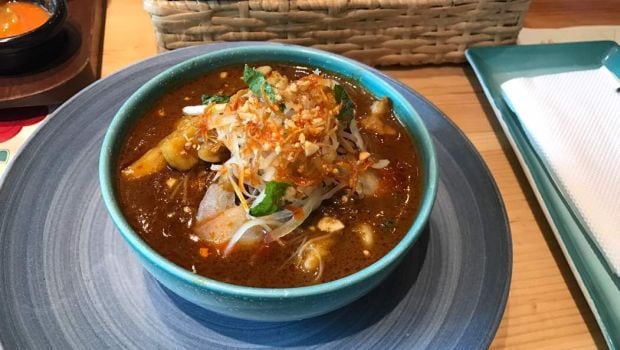 7. Ping's Café Orient (Asian Street Food)

I come here quite often to relax and enjoy the casual vibe (and after-dinner drinks). They dole out excellent bites from the best street food destinations in South East Asia without being complacent when it comes to creativity. Expect a hearty bowl of ramen that will south your soul, wok-tossed lamb strips spiked with cumin, prawns wrapped in a peppery sauce and multiple refills of crackers with house blended spicy sambal. You'd definitely leave wanting to return.

What to Order: Chicken Wings, Prawn Crackers with Sambal, Philadelphia Cheese Dumplings, Bekasi's Wok Fried Sliced Lamb, X.O. Prawns, Bulgogi, Spinach Gomai Salad, Ramen, Made In India (Cocktail) and Sticky Banana Pudding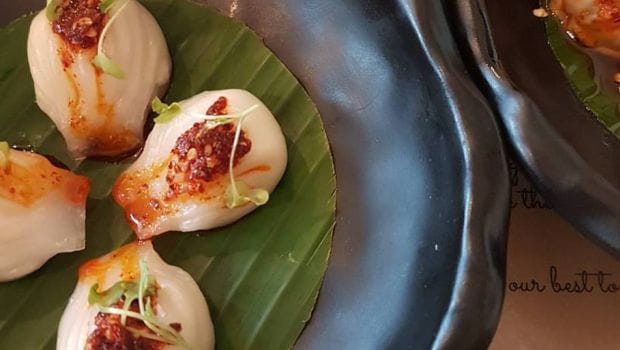 8. Ziu (Modern Thai)

Ziu is the most stylish and experimental Thai restaurant you'll find. Chef Gurmehar Sethi is known to take old-fashioned classics and give them a modern spin. The happiest memory from all my visits has been the 24 hours sous vide lamb shank topped with a warm and mildly spiced massaman curry that does not overwhelm the taste of meat. The flesh is incredibly tender and slides off the bone with a gentle tug. Divine. The deep fried calamari served with a sweet chilly sesame sauce is also a great bet.

What to Order: Banana Blossom Salad, Twice Crispy Smoked Charcoal Squid, Gaeng Massaman Gae, Sea Bass Fillet Grilled in Banana Leaf, Burnt Garlic Fried Rice and Coconut Ice Cream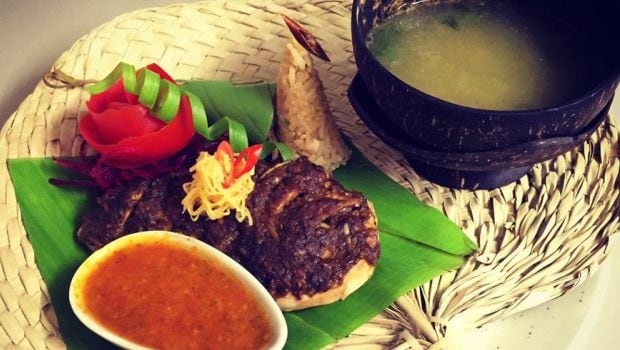 9. Kofuku (Authentic Japanese)

Kofuku is the restaurant of choice when you're looking for a Japanese meal that is exceedingly authentic all the way. You will often find Japanese groups solemnly tucking into miso soup. The restaurant has a serene ambiance despite the full view into the working kitchen. It makes an ideal space for intimate luncheons or a quiet dinner.

What to Order: Creamy Shrimp Tempura, Crispy Fish Cheung Fun, Asian Green Dumpling, Aromatic Chicken Dumpling, Japanese Hot Pot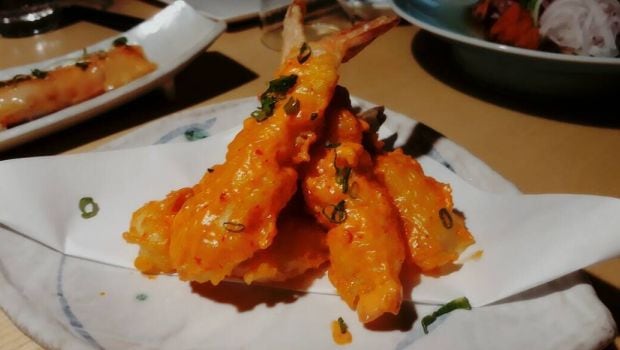 10. Mr Choy (Pan-Asian)

The menu of Mr. Choy leans towards Chinese, Japanese, Vietnamese and Thai dishes. It is a vibrant mix of cuisines and serves up Pan-Asian flavours with flair. The food is generous and tasty and given their extensive menu you are bound to order more than you can eat. The pork gyoza with juicy meat, crisp skin and the heat of ginger is highly recommended and so are the pitch-perfect dumplings.

What to Order: Gyoza, Lamb Bao, Crispy Peking Duck Rolls,Drunken Noodles, Steamed Fillet of Snapper, Crispy Bacon and Edamame Rice and Slow Cooked Lamb Loin.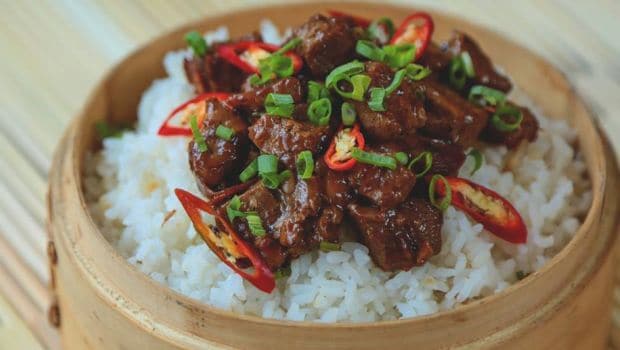 11. Little Saigon (Vietnamese)

A hole-in-the-wall in Delhi that serves authentic Vietnamese food, Little Saigon is pleasure. This tiny restaurant that can fit merely 10 diners is mostly packed as patrons flock to fill up on specialties like prawn pho, cold salad and fresh summer rolls prepared by Chef Hana Ho who is originally from Vietnam and has also worked as Masterchef at Taj Palace Delhi's Blue Ginger restaurant for six years.

What to Order: Pho, Rice Noodle Salad, Bahn Xeo (Vietnamese Pancakes) and Fresh Summer Rolls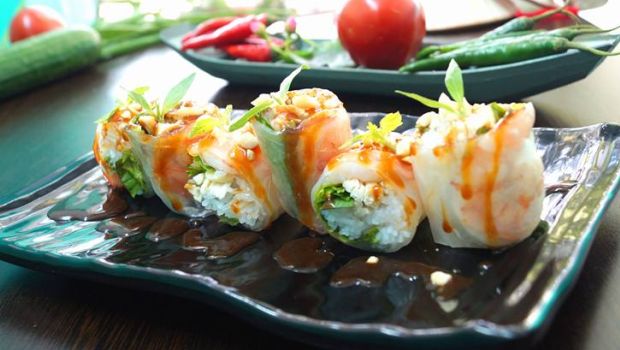 A whisper of garlic, shouts of white pepper, rugged pastes of fiery chillies and fish sauce, sweet caramelized onions and a sprinkle of raw, fresh ginger – when it comes to Asian food there is an art to building the perfect meal. With flavours of Asia more alive in the capital city than ever, a select few restaurants are doing smart, novel things with Asian cooking for a more hungry audience. These eleven stand-alone restaurants are my current favourites and worth a visit in their own right. One of the greatest pleasures of Asian food is the extensive variety of cuisines that exist within it. Be it