NDTV Food | Updated: March 15, 2017 14:34 IST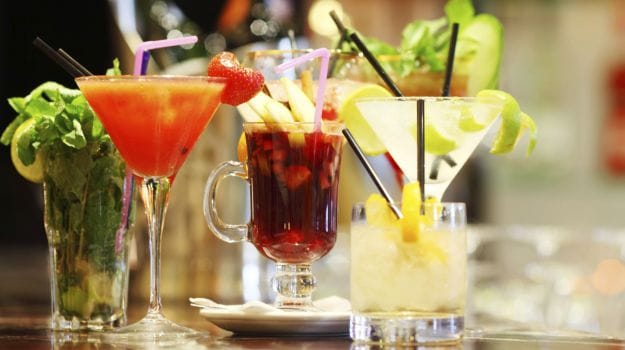 Old Fashioned, the Daiquiri and the Negroni that can be dated back to the 1800s, Margarita began showing up on bar counters much later - somewhere around the 1930s. The actual origin of the margarita has been obscured (one too many margaritas, perhaps?) but it is not surprising it began showing up when it did. Thanks to the budding smuggling trade from Mexico into America during Prohibition and the scarcity of European brandies and spirits during the World War II that made tequila more common in bars across the country.

Arguably the most popular in the class of cocktails, it was also known as "the daisy", an old-school cocktail category that uses spirits, citrus or flavoured sweeteners and various versions began showing up in America shortly after the repeal of Prohibition. People were particularly impressed with the creation of an Irishman, who ran a Tijuana bar and accidentally invented the "Tequila Daisy" one evening after grabbing the wrong bottle. As cocktail historian David Wondrich points out in his book 'Imbibe!', while the name is vague and the actual ingredients difficult to discern, the Spanish word for daisy is "margarita". We've rounded up our best Margarita recipes just for you. 1. Classic Margarita
Recipe by Shatbhi Basu

Try the original classic cersion of Margarita by one of the best and first female bartender in the country.

Also read: (10 Most Popular Vodka Cocktail Recipes)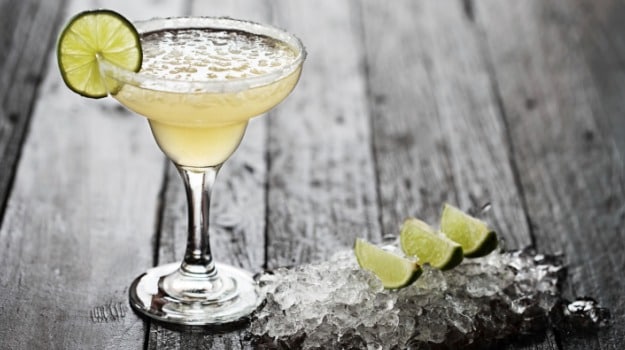 2. Strawberry Margarita
Recipe by Neha Lakhani

A very berry twist to the classic. Juicy and sweet strawberries balance the kick of tequila quite well.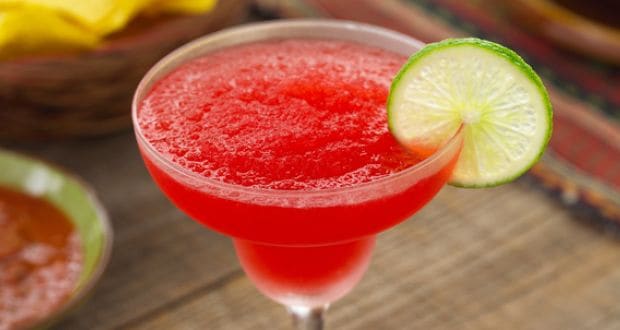 Ingredients:
•40 ml tequila
•20 ml triple sec liquor
•Juice of half lime
•60 gms strawberry puree
•Crushed ice
•Salt for the rim

Method:
•Mix all ingredients in a shaker and shake well for about 30 seconds
•Run a lime wedge around the rim of your glass and then roll it in salt and pour the margarita in it and serve

3. Grilled Lemon Margarita
Recipe by Shatbhi Basu

The classic Margarita infused with the tangy of lime and the sweet aroma of vanilla.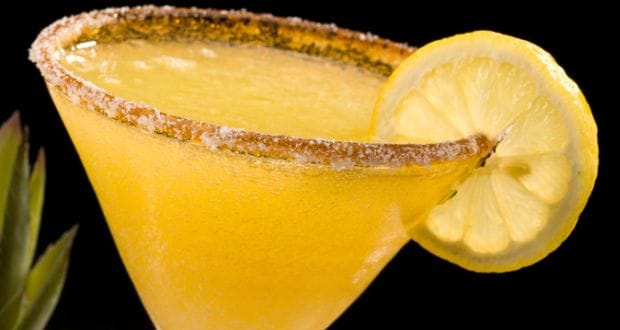 4. Pineapple and Bell Pepper Margarita
Recipe by Shatbhi Basu

Deviate from the obvious and shake up this unique mix of pineapples, bell peppers and tequila.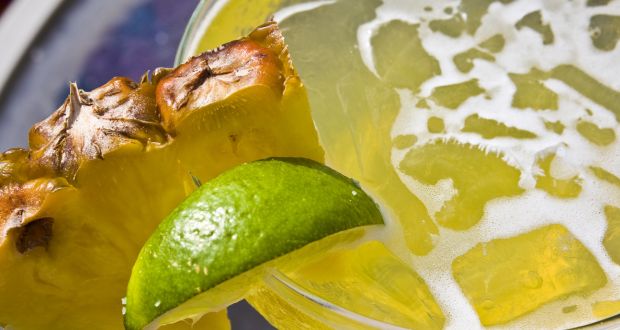 5. Kiwi Margarita
Recipe by Ravindra Aley, Indigo Deli, New Delhi

A refreshing take on the classic, this drink is perfect for your Sunday brunch.

Also read: (Beyond The Margarita: 10 Tequila Cocktails To Try)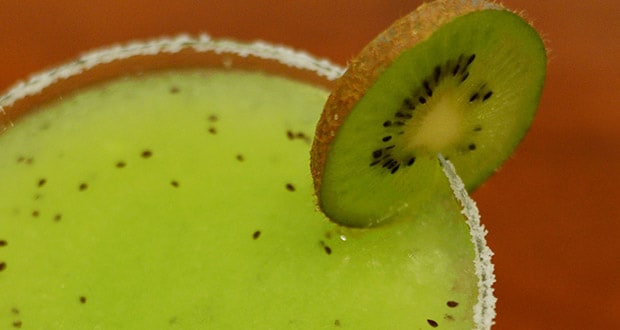 6. Mango Margarita
Recipe by Aman Puri, Beverage Manager, Four Seasons Hotel Mumbai



The perfect summer cocktail celebrates the star fruit of the season. Blend a few juicy chunks of mangoes into your margarita to take it up a notch.

(Also read: 10 Best Mango Recipes)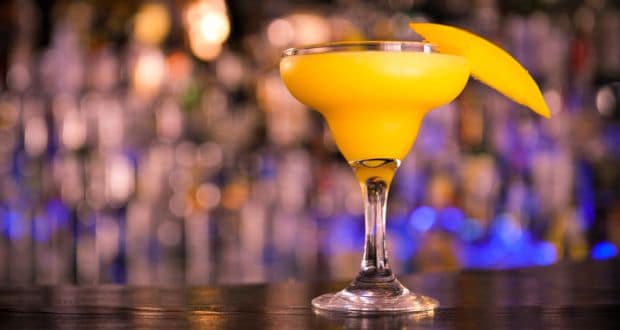 Ingredients:
•2 cups of mango chunks
•Ice, blending
•250 ml lemon and soda
•2 Tbsp sugar

CommentsMethod:
•Throw the mango chunks into the blender
•Top the blender with ice.
•Pour soda and add sugar to it and blend until completely smooth, add more ice if necessary.
•Pour the drink in a margarita glass and serve immediately.
If life gives you limes, make margaritas! Accentuated with tequila and the piquancy of salt, Margarita is an impeccable drink. In comparison to some of the classic cocktails like the