From chicken wings to burgers, deep-dish pizzas to French fries - we all love to enjoy some of our favourite fast foods every now and then. Restaurant chains sell these delicious foods at outlets across the world, acquiring countless fans all over. With strict quality standards and checks and balances, the taste of fast food items is pretty much consistent every single time. However, sometimes, our favourite food may end up different from what we expected. Recently, a man decided to sue a restaurant chain after they served him boneless chicken wings that actually resembled chicken nuggets more.


Aimen Halim is the Chicago resident who sued restaurant chain Buffalo Wild Wings, known for their delicious wings and burgers. Filed on March 10 in the District Court of Illinois, the lawsuit states that he and many others have been affected by the 'false and deceptive marketing and advertising' of the boneless chicken wings. Halim had purchased the boneless chicken wings in the month of January, assuming that they were made of actual chicken wings that were deboned. "In other words, that the Products are chicken wings that have simply been deboned, and as such, are comprised of entirely chicken wing meat," read the lawsuit.


Also Read: Viral Video: Adorable Baby Eats Full Chicken Wing On His Own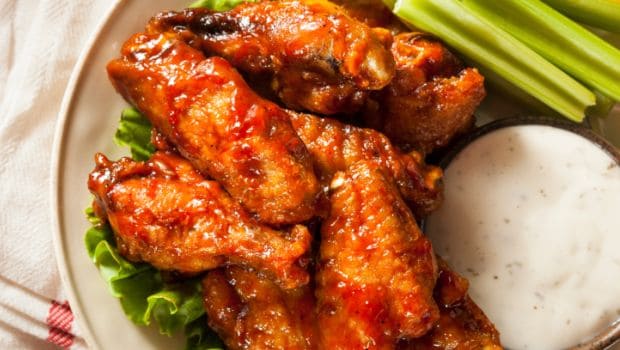 Also Read: Man Eats Chicken Wings While Restaurant Gets Robbed; Watch Epic Viral Video


However, Mr Halim was disappointed to know that they were actually slices of chicken breast deep-fried, and not chicken wings. Thus, the boneless chicken wings product from Buffalo Wild Wings actually resembled chicken nuggets more than what its name suggested. "Had he and other consumers known that the Products are not actually chicken wings, they would have paid less for them, or would not have purchased them at all," the suit states. As a course of action, Halim suggested that the dish should be more appropriately named and also sought damages and monetary relief.


Although Buffalo Wild Wings did not respond to the queries for comments on the lawsuit, they did put out a tweet to clarify the composition of certain items on their menu.


Take a look:
It's true.
Our boneless wings are all white meat chicken.
Our hamburgers contain no ham.
Our buffalo wings are 0% buffalo.— Buffalo Wild Wings (@BWWings) March 13, 2023
What did you think of the boneless chicken wings controversy? Tell us in the comments your thoughts about the lawsuit.
About Aditi AhujaAditi loves talking to and meeting like-minded foodies (especially the kind who like veg momos). Plus points if you get her bad jokes and sitcom references, or if you recommend a new place to eat at.