Just like its picturesque beauty, the food in Kashmir is heavenly. The rich, redolent dishes steeped in traditions have evolved through many generations and are known to be a blend of three different cooking styles - that of Kashmiri Pandits, Muslims and Mughals.
The ultimate ceremonial feast in Kashmir is known as 'Wazwan'and consists of mostly meat-based dishes. The word 'waz' means chef and 'wan' denotes an array of meat curries and other elaborate dishes. It's a princely 36-course banquet, with about 15-34 dishes and is popularly referred to as a 'feast fit for kings'. Lamb meat highlights the menu with some of the popular dishes like Gushtaba, Rogan Josh, Rista, Tabak Maas, Dhaniwal Korma and Marchwangan Korma. (Find these recipes here)
What are the key ingredients used in Kashmiri food
The liberal use of spices like cinnamon, cardamom and cloves adds warmth and comfort to Kashmiri curries. Pungent notes feature in most dishes as Kashmiri's use a lot of mustard oil. Kashmiri food also favours the generous use of desi ghee (clarified butter) which makes their food extremely rich. Curd is used as one of the primary ingredients in curries and as a marinade for kebabs to add depth in the flavours. The fragrance of spices like saffron and saunf sets Kashmiri meals apart. The famous Kashmiri red chillies are less pungent than the regular ones but can liven up any regular dish.
To give you a taste of authentic Kashmiri food, we've hand-picked 10 recipes from our glorious kitchen. These recipes are a beautiful reminder of why we love Kashmiri food so much and will take you on an unforgettable exquisite journey.
1. Mutton Rogan Josh
Recipe by Waza Brothers
One of the signature Kashmiri curries, meat is cooked with browned onions, spices and yogurt. The liberal use of Kashmiri red chillies imparts a dramatic red colour to the curry. Rogan josh was originally brought to Kashmir by the Mughals.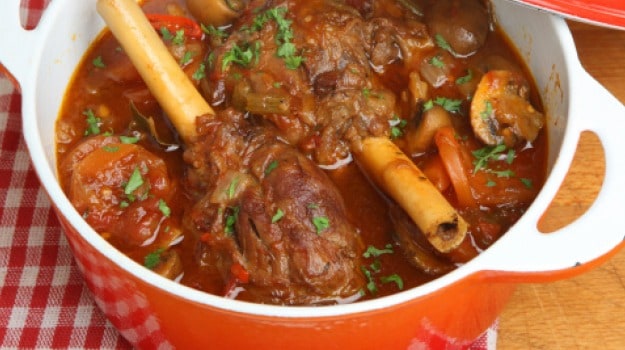 2. Yoghurt Lamb Curry
Recipe by Waza Brothers
A comforting yoghurt based lamb curry cooked in mawal flowers, black and green cardamoms, onion paste and dry mint leaves.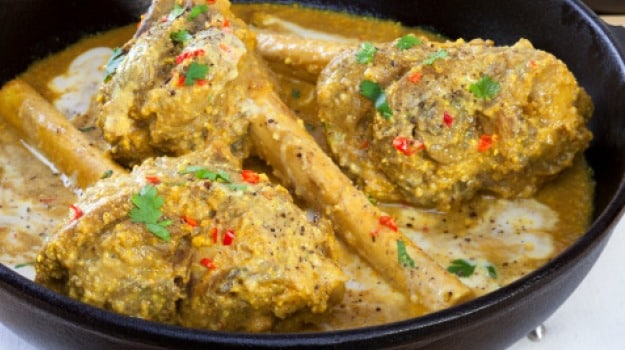 3. Paneer Chaman
Recipe by Aditya Bal
This traditional Kashmiri dish is every paneer lover's dream come true. Rich cottage cheese sprinkled with brown and green cardamom is slowly cooked in milk till it's tender, rich and brown.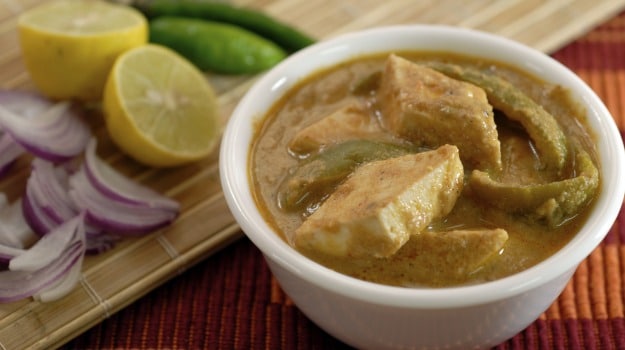 4. Kashmiri Saag
Recipe by Aditya Bal
All you need is 6 ingredients and 20 minutes to cook up this warm, winter dish.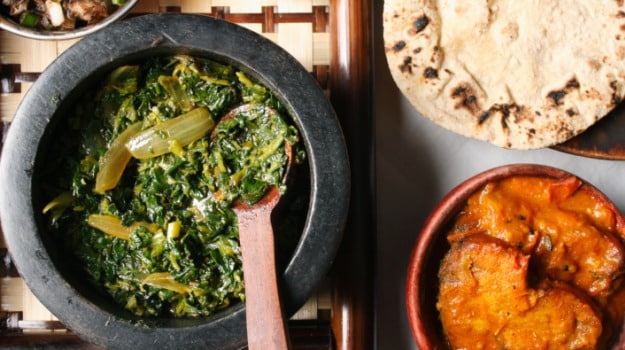 5. Khatte Baingan
Recipe by Aditya Bal
This is usually served as a side dish in Kashmiri feasts and ceremonies for it's pop flavours. It's essentially golden fried aubergines laced in a thick, spicy and zingy gravy.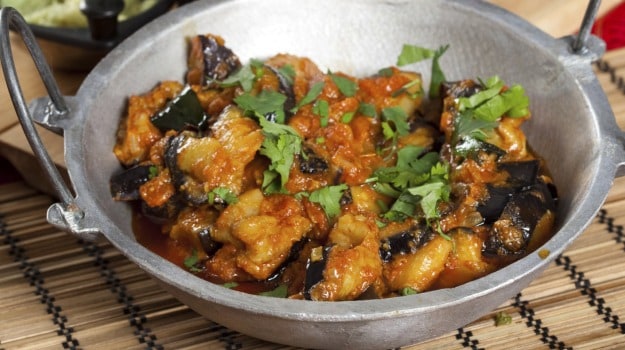 6. Dum Aloo
Recipe by Sita Raina
A recipe that's easy and extremely satisfying. Golden fried potatoes are mixed with yogurt and aromatic spice to give an amazing red curry.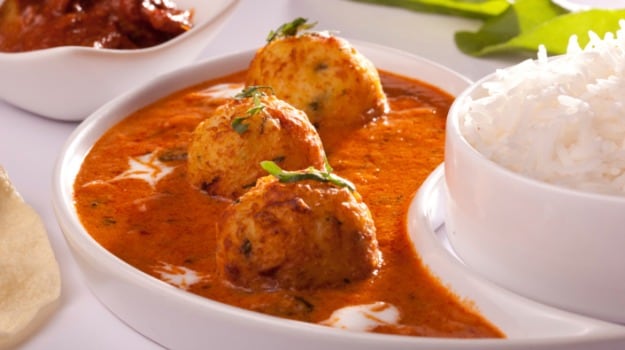 7. Kashmiri Style Mutton Ribs
Recipe by Waza Brothers
How do you get the perfect crackling mutton ribs? Cook them in milk and spices, wrap them up in gram flour batter and fry them till they turn golden.
8. Haak
Recipe by Aruna Sharma
Haak leaves are green in colour and look a lot like spinach. Cook them for 30 minutes with mustard oil and spices for a healthy, filling meal.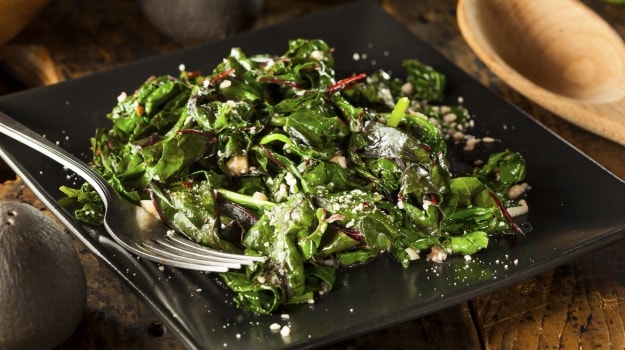 9. Nadroo Yakhni
Recipe by Kishore D Reddy
Yakhni is a popular yogurt based Kashmiri curry and this version is made with crunchy lotus stem. It's infused with cardamom ginger, bay leaves and balanced out with rich curd.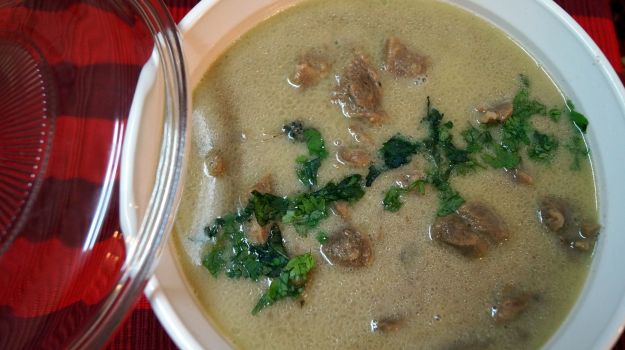 10. Chicken Pulao
Recipe by Marut Sikka
A delicious rice dish brimming with juicy pieces of chicken, whole spices, Kashmiri chillis and desi ghee.