Image credit: World on a Plate
You know them as Gary and Matt, the affable judges on MasterChef Australia. Their popularity in India is unprecedented, never before have foreign chefs or judges of a contest on foreign shores become household names. But before MasterChef Australia happened, both Gary and Matt were already names to reckon with, in the world's culinary arena.
Gary Mehigan, an English Australian chef, has been in the industry for over thirty years. He is a restauranteur par excellence and co-owns The Boathouse restaurant in Melbourne, Australia. This is not his first successful venture. In fact, he was the mastermind behind the award winning restaurant Fenix which he sold in 2013. He is an author (with four books to his credit) and also a television presenter and besides MasterChef, has hosted 'Far Flung with Gary Mehigan', 'Good Chef, Bad Chef' and 'Boy's Weekend'.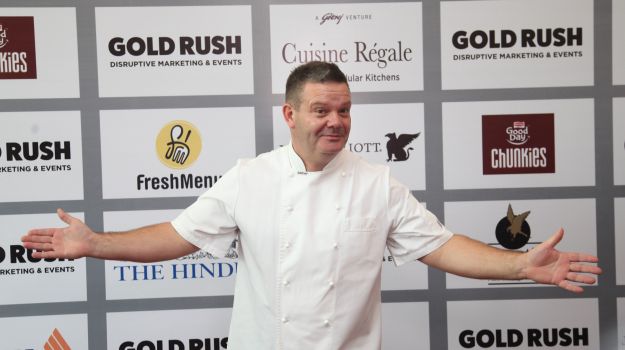 Gary Mehigan of MasterChef Australia
With two chefs on the judging panel, it is Matt Preston who brings in the voice from the other side of the table. An award-winning food critic, he may also be attributed to single handedly bringing cravats back into fashion. On a more serious note, Matt is a food columnist with many notable publications like TimeOut (London), Vogue, Epicure, delicious and the Taste supplement. If that wasn't impressive enough, he also sits on the jury of the elite The World's 50 Best Restaurants Awards (the 2016 winners of which were announced this week).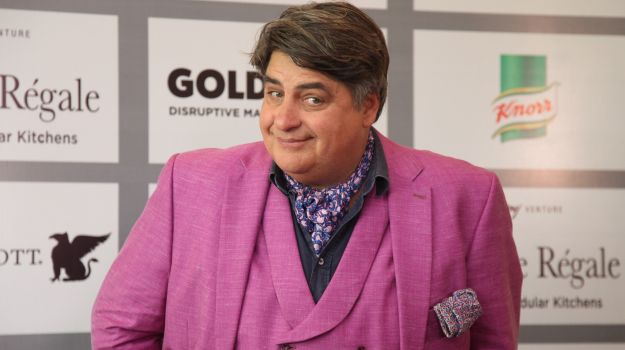 Matt Preston of MasterChef AustraliaWe caught up with Gary and Matt during their recent whirlwind trip to India and made them spill some of their secrets. Read on, to know your favourite cooking show judges better:
1. What is the strangest food combination you have ever eaten that worked well together?
Matt: Beetroot and caramel. Also, miso and caramel (do we see a theme here).
Gary: Kesari Bhaat and coconutchutney (This one is a surprise! Apparently, they tried this at Airlines restaurant in Bangalore).
2. If you had to describe Indian food in one word, what would it be?
Matt: Fireworks and wonder'full' (Yes, Sir. You need quite an appetite here).
Gary: Blast and flash bomb in the mouth (maybe we should rename golgappe 'flash bombs', what say?).
3. Do you prefer gravies or grills?
Gary: Gravies (butter chicken, prawns gassi, rogan josh, so much to choose from!).
Matt: Grills but with lots of condiments (we reckon you'd love our tikkas).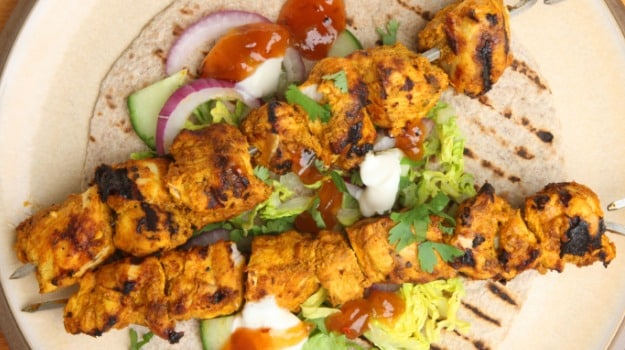 4. Have you ever tried Indian street food? On the street? What was your experience?
We've tried Indian street food and absolutely LOVE it.
5. If you could marry one Indian ingredient with a typically Australian dish, what would it be?
Gary: Curry leaves with anything and everything (a man after our own heart...who doesn't love the aroma of curry leaves?!).
Matt: Coorgi vinegar with chicken; Bengali mustard oil with mashed potatoes; Ripe mango with black salt (the mango and salt we've had plenty of, but doesn't Bengali mustard oil with mashed potatoes sound interesting?).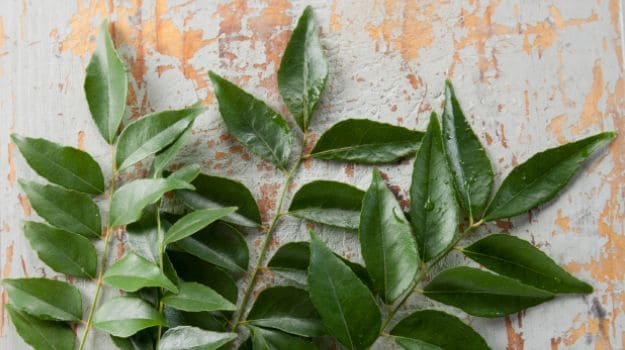 6. What is the most over-rated food trend?
Gary: Cronuts (croissant and donuts) and Croffin (croissant and muffins). (We couldn't agree more on the cronuts!).
Matt: Monster milkshakes - in mason jars (we feel the same about mason jars, Matt!).