Nothing like a whiff of freshly brewed coffee to lift up the mood! With monsoons in full swing, it is just the time to snuggle up in a comfy sofa by the window, watch the rains and sip some coffee. If that's not enough coffee kick for you, how about using this aromatic ingredient to whip up some sinful treats?

Coffee has long contributed to creating some of the most cherished dishes of all time. It does have a strong flavour, but if used tactically along with a handful of other ingredients, can work wonders. Take the classic Italian dessert Tiramisu for example. You can't help but 'pick it up' and dig in! Or a freshly made coffee cake with cream cheese frosting. It's divine!





Though it is a popular ingredient for desserts and baking, you can also use coffee in marinades, salad dressings, sauces, salsas etc, to lend in a twist. We all know that it pairs magically with chocolate and alcohol, but it also blends well with fruits and berries such as peaches, blueberries, blackberries, plums and apricots, and cheese. It is all about hitting that right flavour note. Using instant coffee is a quick and easy way, but most cooks like to use the ground beans to freshly brew the liquor before using it in the recipes. You can take your pick.

To get you started, we have put together 10 delicious recipes where coffee is one of the main ingredients. From the classic tiramisu and coffee walnut cake, to interesting twists like coffee marinated mutton chops and coffee waffles - we have it all, including coffee-based cocktails to start up a party at home. Here goes -





1. Ragi Coffee Cake with Kahlua Chocolate Ganache
Recipe by Plavaneeta Borah





A decadent coffee cake made with the goodness of ragi flour, and topped with rich chocolate ganache that is spiked with Kahlua for that extra coffee kick. For the recipe, click here.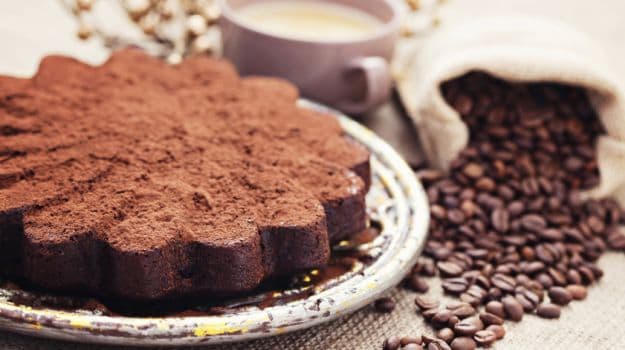 2. Chocolate Coffee Truffle
Recipe by Divya Kakkar
An easy dessert that combines two of our favourite flavours - chocolate and coffee. These chocolate truffles have a creamy center with a strong kick of coffee. For the recipe, click here.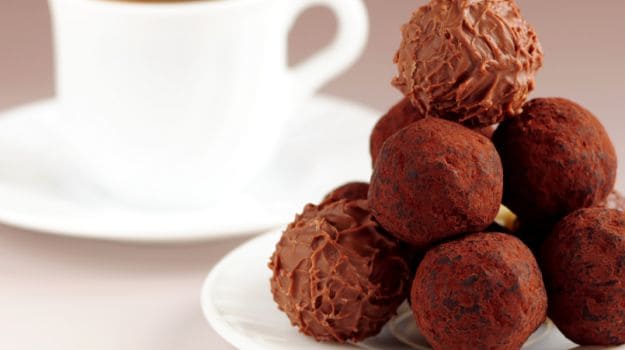 3. Oz Coffee Waffle
Recipe by Noah Barnes
Start your day with everyone's favourite breakfast - waffles, but with a twist of coffee. The best part about this recipe is that it can be served both as a breakfast and as a dessert. For the recipe, click here.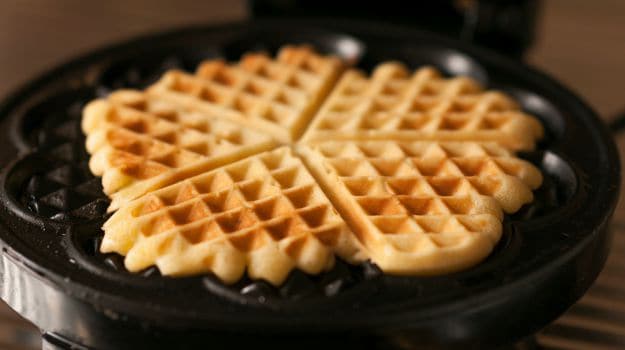 4. Coffee Marinated Mutton Chops with Balsamic Reduction
Recipe by Ritu Dalmia
Juicy mutton chops with a twist from Depot 29 in New Delhi. The meat is marinated in a mix of coffee, honey and balsamic reduction. For the recipe, click here.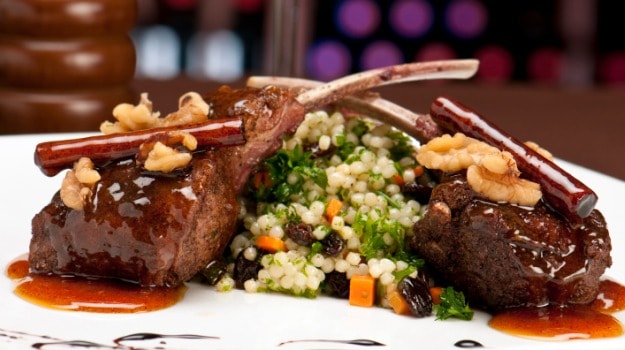 5. Eggless Coffee Cupcakes
Recipe by Nishtha Asrani
Soft and spongy eggless cupcakes with a coffee kick. Smother them with some coffee cream cheese frosting and indulge! For the recipe, click here.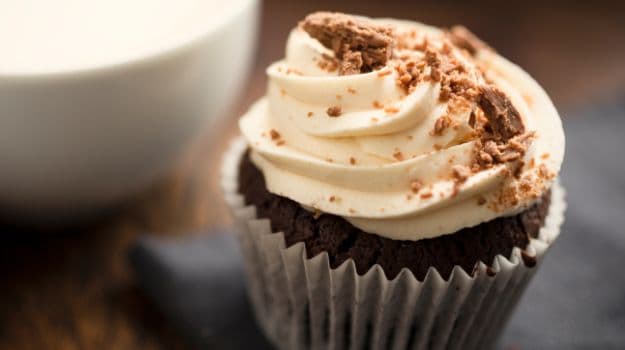 6. Espresso Martini
Recipe by Lalit Waghmare, blueFROG Mumbai
One of the most popular kahlua-based cocktails, this delicious vodkatini is shaken with kahlua, espresso shot and sugar syrup. For the recipe, click here.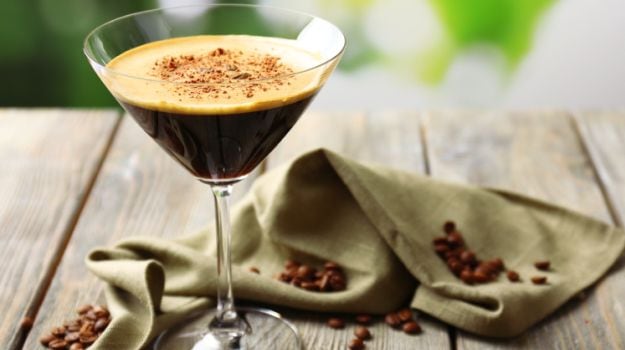 7. Tiramisu
Recipe by Chef Massimiliano Orlati, Olive Bar & Kitchen, New Delhi
Tiramisu is an Italian cake and dessert. Pieces of sponge cake dipped in coffee, layered with a whipped mixture of egg yolks and mascarpone cheese, and flavoured with liquor and cocoa. For the recipe, click here.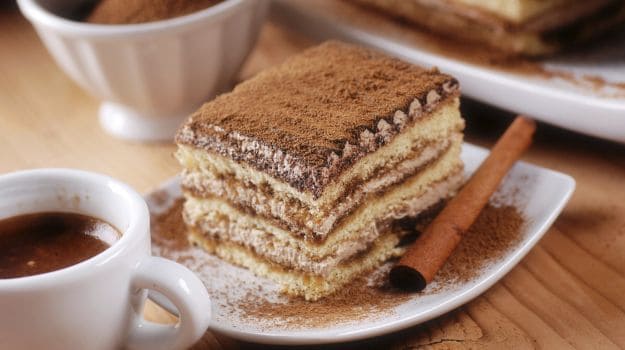 8. Mocha and Prune Cheesecake (Sugar Free)
Recipe by Chef Vicky Ratnani
Flavours of prunes and coffee come together in this cheesecake where refined sugar is substituted with sweetener. For the recipe, click here.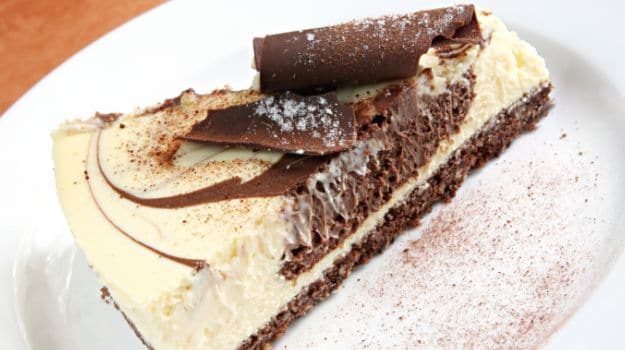 9. Coffee Walnut Cake
Recipe by Chef Niru Gupta
A perfect tea-time treat, this coffee cake loaded with walnuts is sure to be a favourite. Slather it with some mocha cream for some extra indulgence. For the recipe, click here.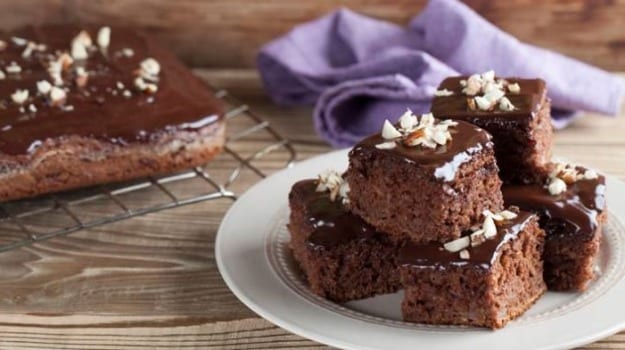 10. Express Affinity
Recipe by Ajay Nayar, North Brand Ambassador, United Spirits
A beautiful combination of coffee, cola and vodka espresso makes a perfect summer drink. For the recipe, click here.