Dark chocolate truffle, black forest, Belgian chocolate, cheesecakes, marble cake - those rich, creamy and classic treats are now things of the past. The concept of celebration cakes have evolved significantly over the years with expert bakers pushing their creative boundaries like never before. Gravity-defying cakes, fondant cakes with edible graphic prints, multi-tiered cakes with laces and ruffles, 3D theme-based cakes - these have successfully replaced the simple-looking classics of the pastry world with their extravagance. So now, when it comes to celebrating a special occasion with loved ones, the good old chocolate truffle cake just fails to make the cut. The demand is for gourmet cakes that look stellar, are customised as per your preference, and made with interesting flavour combinations.(How to make the perfect coffee and walnut cake)
Beyond Baking
Baking is an art, it requires immense creativity. It is also a strict science of getting your measures and proportions right. The new age bakers are not only getting the science right, but are also posed with a challenge of doing something unique and out-of-the-box to lure customers.(How to Cook the Perfect Lemon Drizzle Cake)
Creativity for many come from breaking away from the conventional. This is a personal mantra of Bani Nanda, a Delhi-based home-baker who works under the brand-name, MIAM. "I have trained in France hence my work borrows heavily from French styles and textures. I have noticed that Indian customers have a huge demand for fondants, icings and figurine cakes. I see my work as a breakaway from these. I feel that a dessert can look appetizing and beautiful in its simplicity," noted Bani.
(How to Cook the Perfect Chocolate Cake
)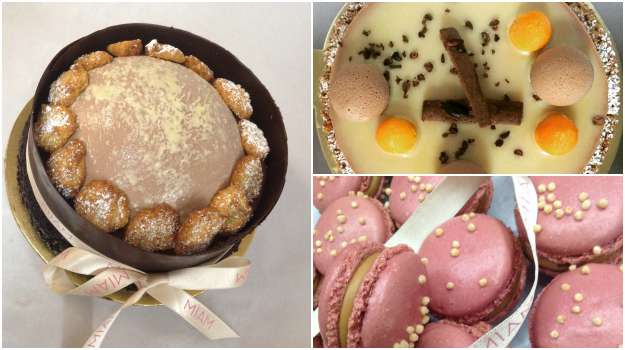 Image courtesy: Bani Nanda"I play a lot with textures and flavours. Crumbles, jellies, mousses and even macaroons, they all come together to create my pieces. I practice the neo-classical way of creating my bakes - which involve experimenting with the classic French recipes, using them differently and arriving at a sweet finale!" concluded Bani.Bani can be contacted at her Facebook page: MIAM
(How to Make the Perfect Victoria Sponge Cake
)

From Malaysia with Love
Then you have people like Joonie Tan who comes from Malaysia with five years of experience in marketing and is now making big with her baking skills in Bengaluru. "Back in Malaysia, I realised that I was leaving for work at 9 in the morning, coming back at 5 in the evening and was not doing much for myself. I always liked baking, hence decided to take up a professional course after which I found myself doing some local work that was not only appreciated by people but hugely loved as well. My boyfriend Chef Vinesh Johny, owner of Lavonne Baking Academy, was the biggest reason why I came to India and started working here," shared Joonie.
"In Malaysia, the idea of customised cakes has mellowed down a bit, whereas in India you can still say that it is coming out from its nascent stages - it is booming. I get a lot of inspiration form the Australians and the Americans in terms of adopting new techniques. Earlier I used to depend heavily on metal cutters or hand-made figurines and designs, now we use new tools and equipment that render such exquisite, detailed and delicate edible designs," noted Joonie.(How to Make the Perfect Fridge Cake)
Joonie Tan owns Bangalore-based '180 Degree Celsius' which comes as a part of Lavonne Baking Academy.Joonie can be contacted at her Facebook page: 180 Degree Celsius
The HAPPY Home-baker
Vivienne Kaunds is a happy mother and a proud home-baker based out of Mumbai. Her tryst with baking is not only inspiring and moving but motivating as well. "For me it all started when I wanted to bake a cake for my baby's first birthday and it turned out quite good. Soon, I found myself baking for other mothers and then people started loving my work so much that orders came pouring in," exclaimed Vivienne.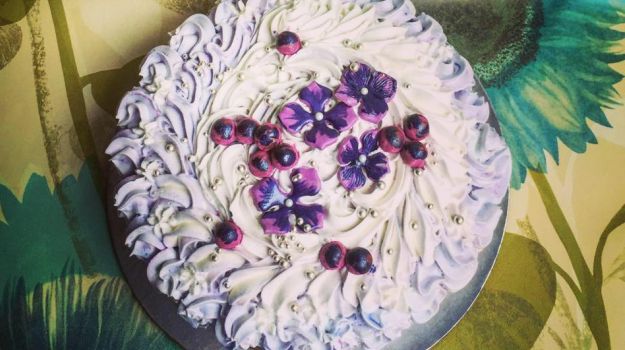 Image via HAPPY Facebook pageVivienne claims that she is a self-taught baker and does it purely for the sheer joy of baking. "I never took any formal training until this May when I attended a workshop on human figurines and edible sculpting. I have never felt the pressure of competition. I don't bake to compete. I bake to bring alive the varied stories that people come to me with. It is an honour to be able to replicate those stories in the form of cakes," concluded Vivienne.

Vivienne
can be contacted at her Facebook page: HAPPY(10 Best Cake Recipes
)
Shifting Gears
It is always nice to hear about passionate people who were brave enough to pursue their dreams and are now proud bakers. Sanchita Nath Shasmal lives in Hyderabad and is the owner of Sanchi's Oven. She has ten years of experience in the animation industry and worked for award-winning movies like Life of Pi, Golden Compass, and The Chronicles of Narnia, to name a few.
"My father was a businessman and owned a sweet shop. As a child, I still remember how our house used to be filled with aromas of the sweet delicacies. I fancied the art of cooking from a young age and tried out new recipes with great passion. I was the chef of my house and always took great interest in the kitchen. When it came to birthday celebrations in the family, I baked all the cakes, and that's how I got better each time," shared Sanchi.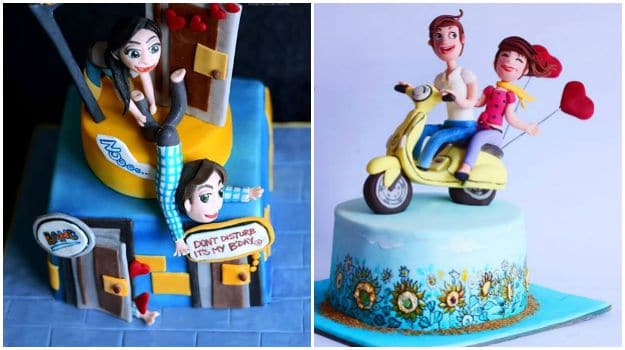 Image via Sanchi's Oven Facebook page(10 Best Chocolate Cake Recipes)
"With time, I nurtured my skills and joined the animation industry as a texturing artist. I take pride to have worked on some dream projects which include Oscar winning films like Life of Pi. But baking was my passion from my childhood. I am totally a self-learner and love to explore and take challenges.""Initially I used to bake for my friends and colleagues on a commission basis but soon it became my ultimate fascination. I quit my job and completely devoted myself to baking. It was an overwhelming feeling when I was asked to bake a cake for none other than the superstar Mr. Amitabh Bachchan on his birthday. I am so happy that he liked it and shared it on his Facebook page," she concluded.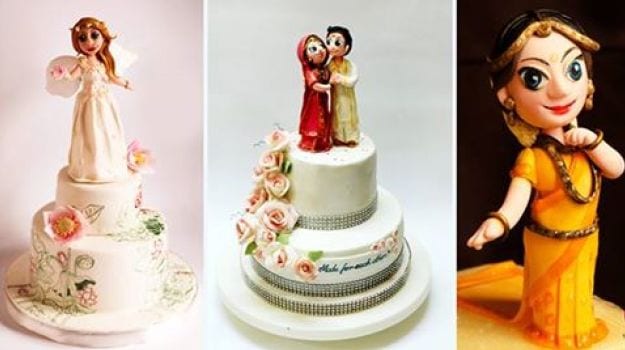 Image via Sanchi's Oven Facebook pageSanchi can be contacted at her Facebook page: Sanchi's Oven
India, Bake On!
French chocolatier Christophe Morel - a finalist at the prestigious M.O.F Meilleur Ouvrier de France (Best Craftsman of France) title - says it is just the beginning for the bakery industry in India, unlike in the US where he has conducted several classes. "The US is more into chocolates and bakery products. But the way people in India are specialising in this art of pastry making, I think in the next 10 years it's going to be a big industry in India.
"The world is getting smaller and smaller. And we have no choice but either to lead or to follow. So surely we will come to this level as well," says Rawat who has also been the Head Chef at the UK-based The Blue Boar Inn. Rawat says that when he began, baking in India was all about bread and cookies but now there is a marked difference.Here are some popular bakers doing innovative cakes and desserts that we recommend you try:
Delhi:
Foodaholics (Kishi Arora)
Must Try: Chocolate Torta (with wine-soaked berries)
Contact: 9873164293
Delivery areas: All over Delhi
Price Point: Starts at INR 2500/kg
Notice Period: 24 hours
Sugar Daddy Bakes (Bijay Thapa)
Must Try: Chocolate Whiskey Cake (intricate customization for theme cakes)
Contact: 9910063947; 9717835717
Delivery areas: All over NCR on additional charge
Price Point: Starting at INR 2000/kg
Notice Period: 72 hrs for wedding cakes
Mumbai
Onesta
(Neha Chaudhary)
Must Try: Red Velvet Cheesecake
Contact: 9820808412
Delivery areas: Western Mumbai
Price Point: Starts from Rs.1000/kg
Notice Period: 48 hours
The Dessert Cart
Must Try: Salted Caramel Cake, Desserts in a Jar. Eggless varieties available as well
Contact : 9930398884
Delivery areas: Anywhere in Mumbai, Navi Mumbai, Vashi, Thane
Delivery charge: Rs 200/- extra, for deliveries by train (extra, if auto rickshaw / cab required)
Price Point: Desserts & Cakes, starting at INR 1500/- per kg. Desserts in a Jar, starting at Rs 250/-
Notice Period: For Desserts 2-3 days depending on quantity. For Whimsy Cakes: 2-3 days. For Bespoke Cakes 7 days
Caramel Wings
(Ashrita)
Must Try: Mojito cake, nutella cake, chocolate and whiskey cake
Contact: Twitter handle @caramelwings; Facebook page: Caramel Wings
Delivery areas: Mumbai
Price Point: Starting at INR 1200/kg (delivery charges extra)
Notice Period: one week
Bangalore
Keik (Shradha Rungta)
Must Try: Bite-sized cheesecakes
Contact: 9632796518
Delivery areas: Bangalore
Price Point: Starting at INR 1750/kg; Bite-sized cheesecakes at INR 150
Notice Period: 24 hours
Ms. K's Cupcakes and Cakes (Katherene Deborah)
Must Try: Red velvet cupcakes, customised fondant cakes, cheesecakes
Contact: 9916790969
Delivery areas: Bangalore
Price Point: Starting at INR 2200/kg
Notice Period: one week
Hyderabad
Zoey's Bakehouse (
Poonam Maria Prem)
Must Try Items: Bespoke cakes, Death by chocolate cake
Contact: Facebook page: Zoey's Bakehouse
Delivery areas:
Pricing Point: Starting from INR 2000/kg
Notice Period: 3-4 weeks