Birthday Cake Recipes- The tradition of the birthday cake dates back to the Ancient Romans. The word 'cake' is derived from the Middle English kake. No celebration is complete without the sweet stuff. In olden days, fried bread was served as a cake-like dessert. A beautiful, home-made birthday cake is the best way to make your loved one feel special. Bookmark this easy collection of birthday cake recipes, it will always come handy.

Seduction is an art these sweet fares have perfected through the ages and it's time to lose yourself to their charm. Stick your fingers in the most gooey and fluffy cakes ever.


Here are our 13 best birthday cake recipes which we think are a must try!
Under all the whipped cream are layers of soft chocolate sponge with a hint of rum and cinnamon. This classic cake never fails to impress.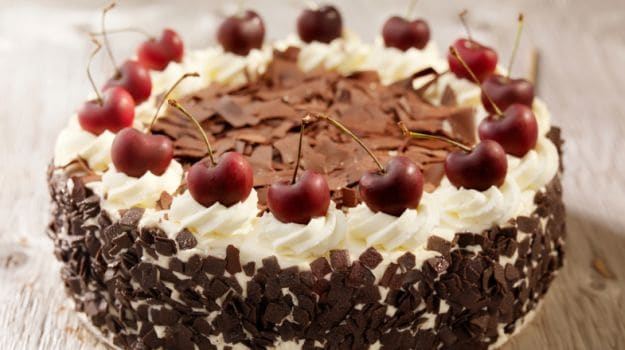 Here's an easy recipe to make your very own black forest cake at home!
Nothing like a fruity treat! A moist golden cake soaked layered with whipped cream and topped with juiced pineapple slice. A quintessential birthday cake that you can easily prepare at home.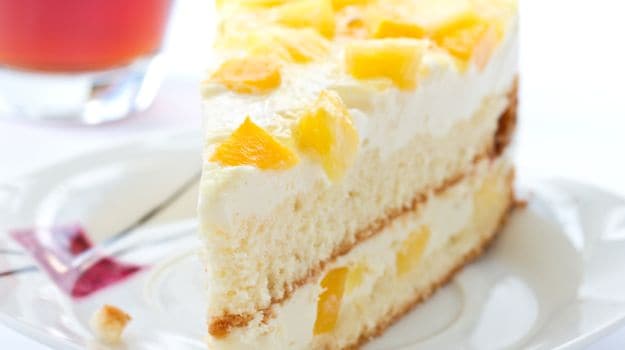 A delicious sponge cake smothered with whipped cream is the classic birthday cake.
If you are a chocolate lover, this gooey and decadent cake is made for you. Glazed with a tender ganache and delicious chopped dark chocolate truffle, all this made completely eggless! This cake is worth indulging in.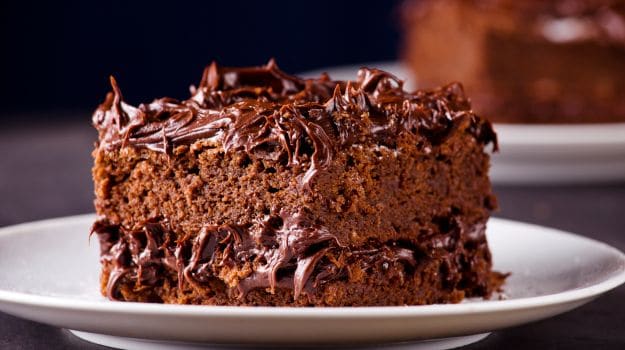 An eggless, gooey chocolate delight to relish at the next birthday party!
Get your caffeine fix with this recipe! A delightfully moist cake infused with an intense coffee flavor and wrapped with a creamy coffee-dark chocolate frosting. A delectable coffee cake treat to relish with friends and family, perfect for a coffee lover.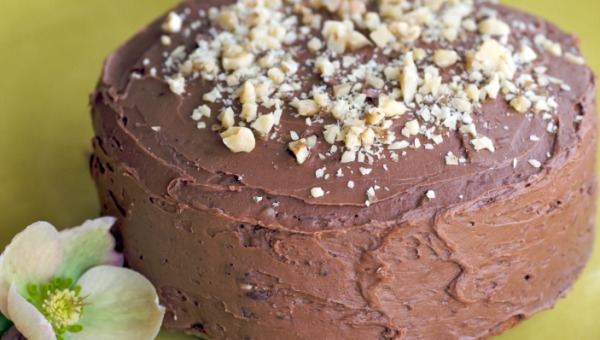 The perfect blend of coffee and chocolate!

This recipe is a dream come true for all the ardent chocolate devotees. A decadent chocolate cake layered with a chocolate fudge frosting and topped with a thick chocolate ganache. Slice in and teleport to heaven!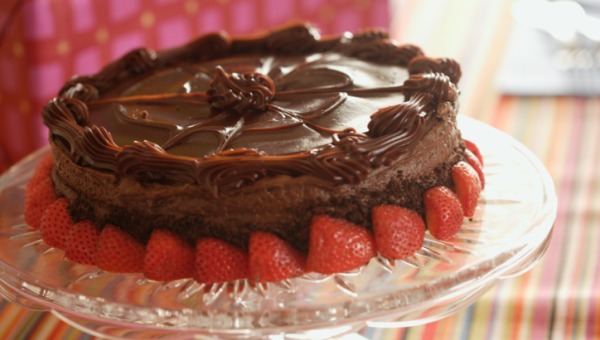 Topped with a thick chocolate ganache, this cake is a mouth-watering treat that you'll not be able to resist!
With a magical combination of mangoes and mascarpone cheese, this beautiful looking cake is actually very easy to make.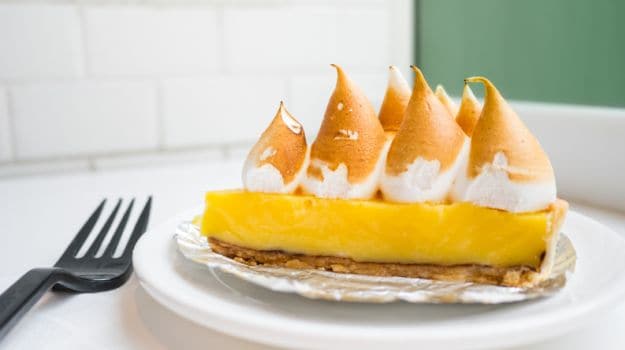 A delectable mango delight, different yet delicious!
There's no better way to enjoy oreo biscuits than to stick them in a creamy cheesecake. We've got you the easiest recipe ever.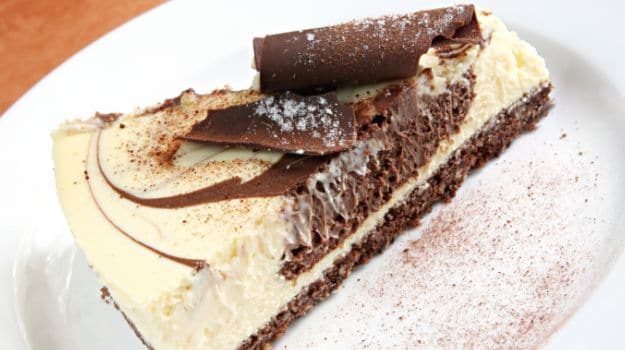 A sweet recipe with an oreo twist!
A moist banana cake studded with walnuts and covered in cream cheese frosting. This is a heavenly treat to bake for a birthday party! Simple ingredients, easy steps and just about one hour makes for delightful banana cake with a cream cheese frosting.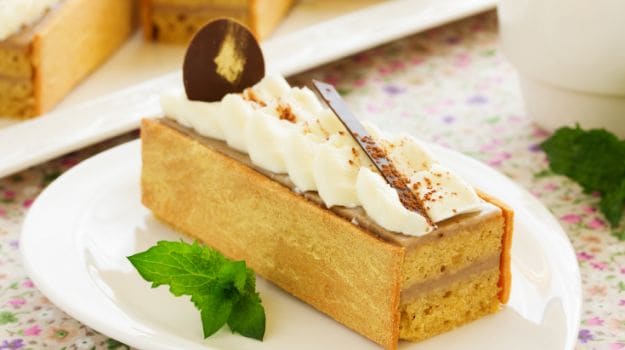 A thick frosting of cream cheese makes this a heavenly treat to try!
A light and fluffy cheesecake that is chilled instead of being baked - a recipe that wins for ease. Goodness of cherries on top makes this cheesecake looks like a million bucks!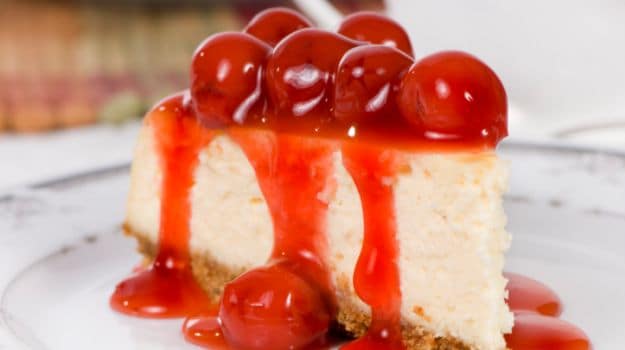 Smooth and creamy, this cheesecake is sure to delight your senses.
A perfect treat for the health conscious. This recipe uses the goodness of ragi flour and is then smothered with a chocolate ganache spiked with Kahlua liqueur.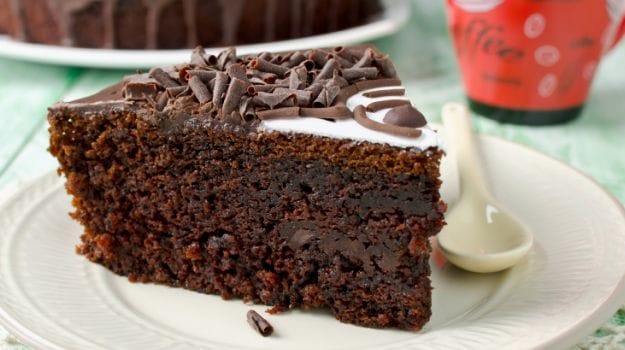 A delicious chocolate cake, smothered with an irresistible chocolate ganache. Made with rich and dense dark chocolate, cocoa, vanilla and a pinch of salt, complete with the goodness of ground almonds, this chocolate cake recipe is absolutely gluten free. Bake this delectable chocolate cake easily at home for the next birthday parties!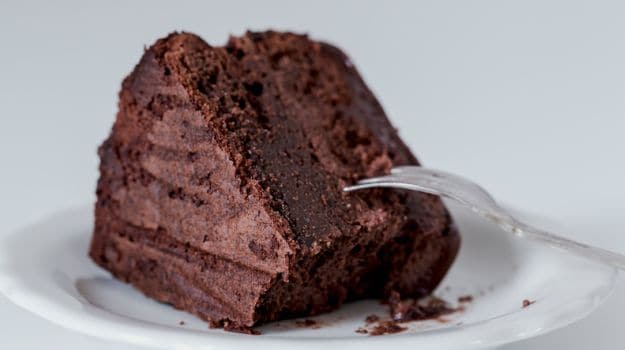 You can bake this chocolate cake both in an oven or in a pressure cooker.
This light and creamy cheesecake sits on top of a biscuit layer and is topped by layer of blueberries. Crunchy biscuits, smooth cheesecake and gooey blueberries make this dessert a heavenly combination.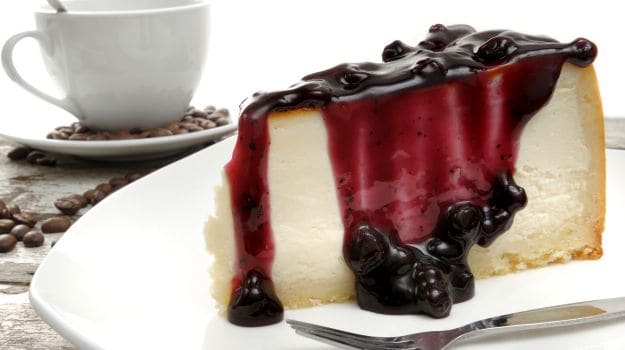 The vanilla flavoured cream cheese filling is accompanied with a crispy biscuit base to give this New York cheesecake its delicious flavour. This creamy and decadent cheesecake is super easy to make at home.
Now you don't need to settle with the age old cakes for the next birthday party at home and instead go ahead with these delightful options to surprise the guests.