Photo Credit: Ashwin Rajagopalan
Sunday brunch
might be an emerging trend at some of the country's luxury hotels but there's one community that has favoured brunch (every day of the week) for decades now. The Tamil Brahmins (aka the Tambrams) have traditionally combined breakfast and lunch into one big meal usually eaten between 10 and 11 am. Of course, modern diets and work pressures have seen most of the Tambrams switch to a conventional breakfast and lunch routine but it's still the norm at few households and weddings even today.
Iyers and Iyengars make up the Tambram diaspora and while there are many similarities between the two communities the subtle differences have always fueled an underlying rivalry that's been on for centuries now. From cricket to music, the Iyers (who are essentially Saivites) and the Iyengars (who are Vaishnavites) have always indulged in a game of one-upmanship. It's the same with their cuisine where both communities claim hegemony over the other. For most outsiders, the subtle differences are usually unseen and the cuisine is largely seen as the Tamil-Brahmin cuisine.The food is strictly vegetarian and usually follows two threads - the wholesome mains that come together in the form of a 'Elai Saapadu' (banana leaf meal) and the lighter snacks that the Tambrams usually just call 'tiffin' served typically around 3 to 4 pm with freshly brewed filter coffee.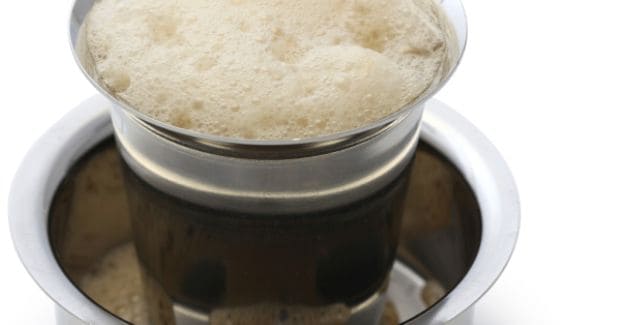 Like most other communities, weddings and special celebrations are the ultimate showcase for the Tambram fest. The traditional wedding rituals at the designated wedding venue usually begin with a Nichayathartham (engagement ceremony), the evening before the wedding ceremony. Guests were usually greeted with piping hot potato bondas or assorted vegetable bajjis and a gooey wheat or kasi (pumpkin) halwa but modern menus have room for everything from crispy rava dosais to pooris served with a potato gravy or kurma. I've often spotted guests at family weddings head straight to the dining hall on arrival; no, it's not considered rude in Chennai!
The Tambram Muhurtam or main wedding ceremony always takes place in the morning. Breakfast is usually served but it is always a side show; not unusual for many guests to skip breakfast (sometimes served at daybreak) and make a beeline for the big wedding feast - the sappadu! This multi course meal is always served on a banana leaf. The typical Iyengar feast stays in the satvic zone and does not include onion or garlic, while the Vengaya Sambar (made with shallots) is one of the highlights of an Iyer wedding.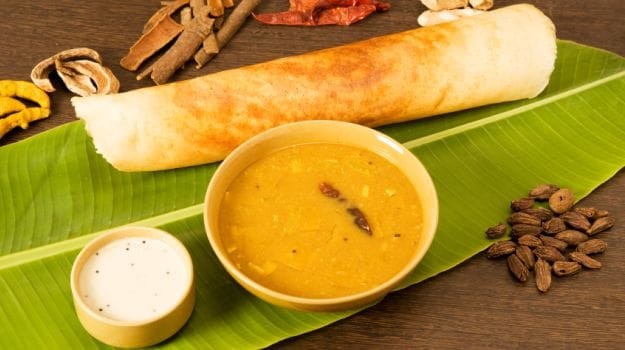 The Iyengars use the Amuthu (literally translates to nectar) suffix for many of their dishes. So you get Sathamathu (for rasam), Karamathu (for poriyal or stir-fried vegetables) and Thirukanamuthu (kheer or payasam). Yes, the Iyengars proudly refer to their cuisine as Alangara Thaligai (decorative cuisine).
Many dishes are common but there are always variations in the cooking style - whether it's the sambar or the rasam, the salads and the stir fried vegetables. While the Iyengars usually serve a vadai soaked in curd (not entirely different from a Dahi Bhalla or Dahi Vada) the Iyers serve a somewhat crispy Ama Vadai (with lentils). The other Iyengar specials are the Puliyogare (Tamarind rice) and a sweet dish steeped in Iyengar folklore. The Thirupaavai, an important religious text, mentions the Akkaravadisal. It is a sinfully delicious dessert that combines rice with green gram and is cooked in milk with ghee, jaggery, cashew, saffron, raisins and edible camphor.
The sweet elements in the Iyer wedding feast typically come in the form of a
kheer (rice or semolina)
and a
traditional sweet
like a Mysore Pak. The last course in a traditional Iyengar wedding meal is the Dodiyonam (a mixed curd rice tempered with mustard seeds, mashed with lots of milk and butter to arrive at its smooth texture).
The busy streets of Mylapore in Chennai are home to a couple of iconic restaurants that are easy to drive past. There's Karpagambal Mess that dates back to 1950 which serves the traditional Tambram style Keerai (spinach) and Vazhapoo (banana flower) Vadais. This small eatery's Badam Halwa and Kasi Halwa are equally popular. There's also Mami Mess near the iconic Kapaleeshwara temple that is a big draw at 'tiffin' time. Their Bonda and Podi (chilly powder) dosais are bestsellers and so is their 'Fridays only' savoury Kozhukattai (similar to the modak in Maharashtra).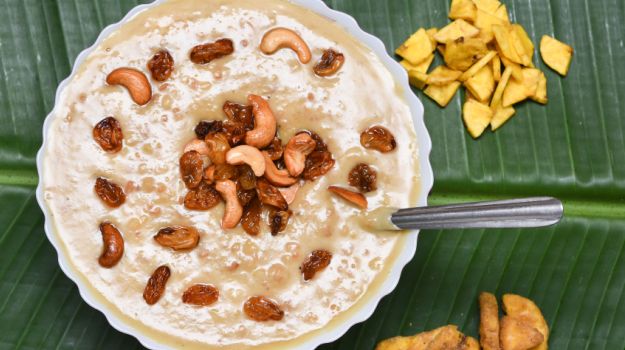 Chennai's annual music season, acknowledged by many to be one of the world's largest music festivals is also an occasion for some of the city's legendary wedding caterers to show off their culinary credentials. Most performing venues have 'canteens' where music rasikas and foodies who might not necessarily be Carnatic music fans come in droves. The fare is normally served at weddings and almost impossible to find in conventional restaurants. If you are in Chennai this week, make a pit stop at one of these venues (most of these canteens are open through the day till December 31, 2015):1. Mountbatten Mani Iyer Canteen at Vidya Bharati Kalyana Mandapam: The traditional Elai Sappadu with a different menu each day and probably the best Sambar out there.
2. Gnamambika Caterers at Narada Gana Sabha:
Terrific sweets - their Kasi Halwa and Ashokam Halwa are quite special and so is their executive lunch with a range of rice dishes like the scrumptious Kuzhambu Saatham.
3. Meenambiga Caterers at Mylapore Fine Arts Club:
Their Vazhapoo (banana flower) Vadai, Ghee-Soaked Pongal and filter coffee are spot on.
4. Mint Padmadnabhan, The Music Academy
: Aside from the authentic Elai Sappadu there's also the Guntur Idli and the Paruppu Poli (similar to the puran poli).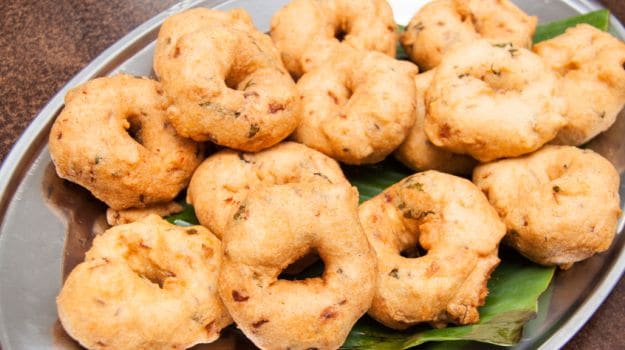 Even if you can't make it in time before the end of this year, don't fret. There's a good chance you might be invited for a Tambram wedding and there's an even better chance these caterers will be back in action for the 2016 Music season.
Ashwin Rajagopalan is a cross cultural training expert and lifestyle writer. When he's not writing about food, he thinks about gadgets, trends and travel experiences. He enjoys communicating across cultures and borders in his weekday work avatar as a content and editorial consultant for a global major and one of India's only cross cultural trainers.
Disclaimer:
The opinions expressed within this article are the personal opinions of the author. NDTV is not responsible for the accuracy, completeness, suitability, or validity of any information on this article. All information is provided on an as-is basis. The information, facts or opinions appearing in the article do not reflect the views of NDTV and NDTV does not assume any responsibility or liability for the same.
About Ashwin RajagopalanI am the proverbial slashie - a content architect, writer, speaker and cultural intelligence coach. School lunch boxes are usually the beginning of our culinary discoveries.That curiosity hasn't waned. It's only got stronger as I've explored culinary cultures, street food and fine dining restaurants across the world. I've discovered cultures and destinations through culinary motifs. I am equally passionate about writing on consumer tech and travel.