Indian Dessert Recipes- Dessert makes us go weak in the knees. It's a warm blanket on a cold winter evening. It's icing on a cake and the climax to an absolutely spectacular movie. There is no denying the fact, that desserts give a befitting end to any meal. And Indians? We have a penchant for sweets, no doubt. Not only are desserts part of our staple fare, but they are also offered in our places of worship. Be it the khada prasad at Gurudwaras or the boondi ladoos served at temples, desserts form an integral part of our sacred offerings. And by and large, all Indian desserts use sugar, milk and khoya as staple ingredients.

Ranging from Gulab Jamuns to Payasam, nostalgic favourites to modern avatars, we bring to you the most loved 17 Indian desserts.
The good old delight made with khoya, fried golden and finally dipped in saffron induced sugar syrup. Also a festive favourite! You'll be surprised how easily you can try these at home.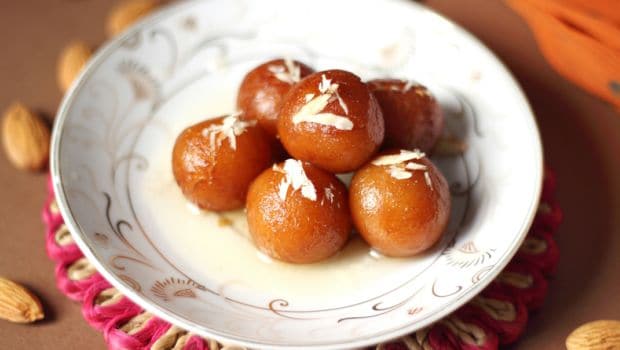 Dessert Recipes: One of India's most loved sweet, Gulab Jamun is there for every celebration.
Warm your winter with this recipe that is sure to delight even the pickiest of dessert eaters! Halwa made Pakistani style with grated carrot, condensed milk, nuts and golden varq.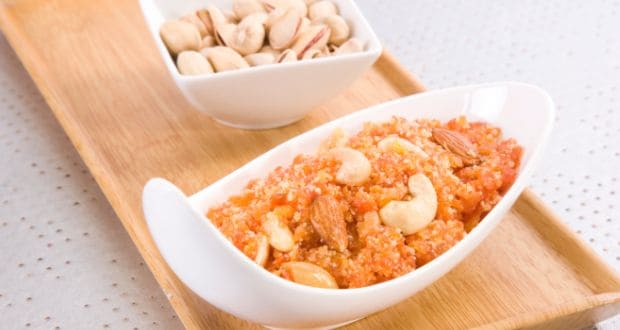 Indian Dessert Recipes: Winters and Gajar Ka Halwa go hand in hand for Indians across the globe.
A melt-in-the-mouth dessert! Bengal's super hit sweet, made with cottage cheese, cardamom and saffron. One of the easiest way to please the sweet tooth!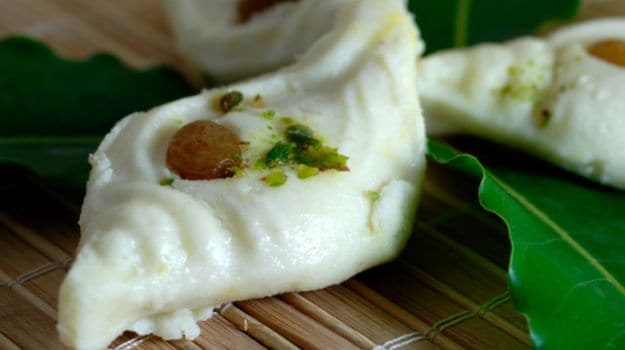 Dessert Recipes:
Bengal's gift to all of India, Sandesh is now popular in many parts of the world.
Sweet flour dumplings stuffed with coconut, jaggery, nutmeg and saffron. Steamed to perfection. A famous Indian dessert prepared during the festival of Ganesh Chaturthi.


(Also Read: Ganesh Chaturthi 2019: 7 Delectable Vinayak Chaturthi Recipes You Can Prepare At Home)
Indian Dessert Recipes: A festival favourite, Modak is specially made on Ganesh chaturthi as Bhog.
A Gujarati favorite made with hung curd. Few ingredients, great flavors! In this recipe mildly sweetened yogurt is studded with mango pieces and served with a zesty mango salad.
Dessert Recipes: Gujrat's favourite with a mango twist.
The South Indian version of kheer is known as payasam. Deliciously creamy, rice and milk pudding with cashews and raisins.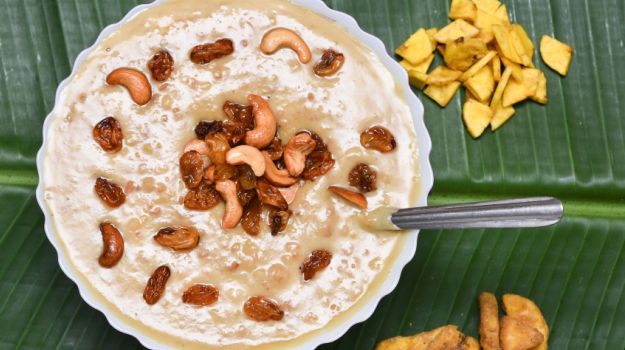 Dessert Recipes: This South Indian version of Kheer is loved all over the country.
This one's a childhood favorite with many! Barfi made with cashew nuts and milk, topped with silver varq. Usually exchanged as a sweet gift on special occasions.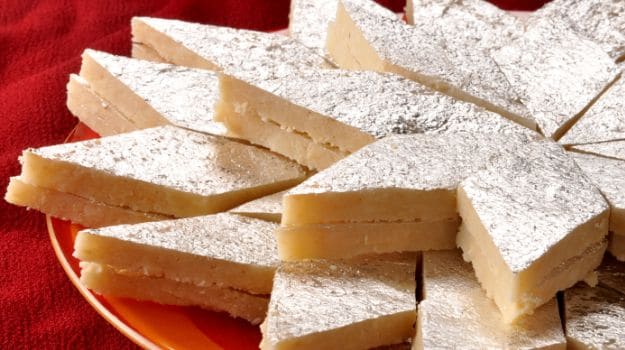 Indian Dessert Recipes: The sweet of every occasion and the king of sweets, Kaju Barfi is undoubtedly loved all over.
The earliest visitors to India called it the land of milk and honey. Marut Sikka whips up a rich, saffron infused shahi tudka from Awadh. The recipe of Shahi Tukda is believed to have been invented out of a way to use up unused bread in the nineteenth century Mogul cuisines.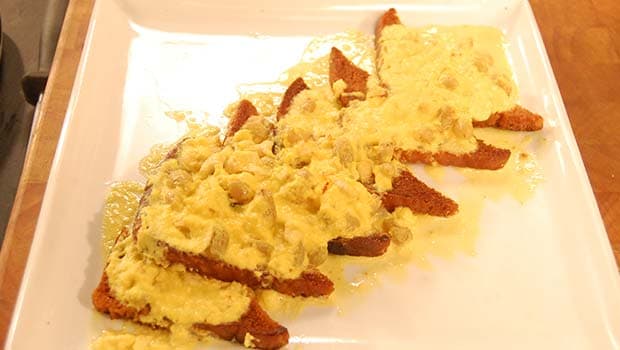 Dessert Recipes: The delicious combination of milk and honey, infused with saffron makes for this amazing sweet.
Another variety of a milk pudding prepared during festive occasions especially Eid and Ramzan. Best served in 'mitti ke kasore' or mud pots.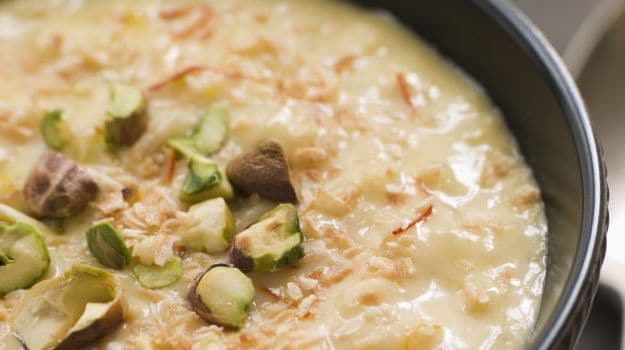 Indian Dessert Recipes: A delectable dessert, traditionally made on occasions like Eid, Diwali, etc.
A popular frozen dessert that is sinfully rich, dense and creamy. Reduced milk flavoured with saffron, cardamom, pistachio and almonds, served chilled. Kulfi is a delectable summer dessert to relish.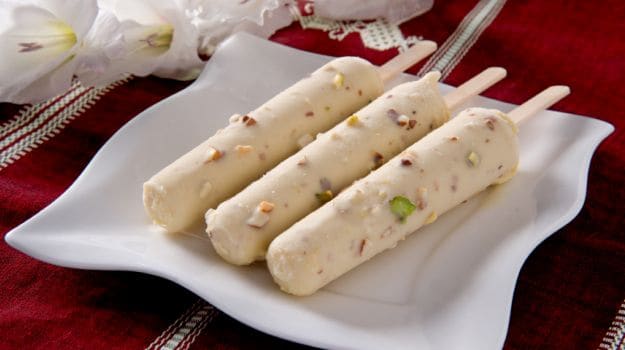 Dessert Recipes: The traditional Indian ice-cream, Kulfi is often found in different flavours like rose, mango, etc.
A Maharashtrian dessert made on various festive occasions like Ganesh Chaturthi. Puran poli is an easy recipe of flat bread stuffed with a sweet lentil filling made from Chana dal and sugar. In Marathi language, the sweet filling is called Puran and the outer bread is the Poli.
Indian Dessert Recipes: Puran poli is a delicious side dish with rich flavours yet extremely easy and quick to make.
A handful of ingredients is all that you need to create these magical, feather-light appams. Here is A delicious sweet, rice-based fried dish from the south Indian cuisine that is made with a mix of banana, coconut, jaggery and raw soaked rice. Ney appam is perfect sweet treat to serve during festivities.
A traditional disc-shaped dessert from Rajasthan, ghevar is a quintessential sweet during the estvities of Teej in north Indian states. Made from maida, desi ghee, milk and sugar syrup and sprinkled with saffron, dry fruits and the silver 'varak'. This honeycombed sweet has various toppings on to make it tastier.
One of the most popular Indian sweet, besan ke ladoo never fails to impress anyone! Here is a simple recipe to prepare these balls of goodness at home, sugar-free!
This Halwa recipe made from whole wheat flour is a delicious, melt in the mouth Indian dessert. Besides, it is so quick, easy to make and requires just a handful of easily accessible ingredients.
We all have tried the classic gujiya recipe. Now is the time to try something unique. So, here we bring you a Malai Gujiya recipe that spells indulgence in every bite.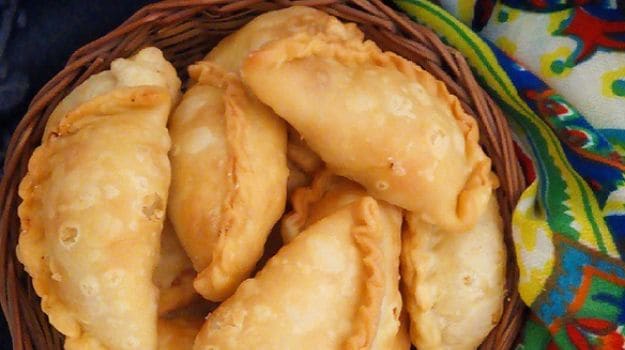 Vermicelli or seviyan cooked with milk, cardamom, nuts and sugar to make a thick and delicious Kheer. An easy recipe to prepare at home and serve at the dinner party.


All of these Indian desserts are often made on different celebratory occasions as well as on days when you just want to forget about diet plans and gorge on a bucket full of gulab jamuns or halwa. And nothing better than a homemade dessert to watch those calories.