Shakespeare had once famously said, "Now is the winter of our discontent." I have a contrarian perspective to that.Winters in Delhi are a time of deep content when seen through the lens of food. My earliest memories of
Delhi winters
are from Rajinder Nagar where my maternal uncle, aunt and cousins stayed. And where we visited unfailingly.Every day, mid-morning, the
phalsewala
would come with his pushcart. Singing "phalse, phalse" He would dust the
phalse
with some
churan
and
kala namak
. They were just fabulous. The truth is that I haven't heard or seen a
phalsewala
for decades now. A shame if you ask me.Mid mornings would also bring along another Pied Piper of food: the
sabziwallah.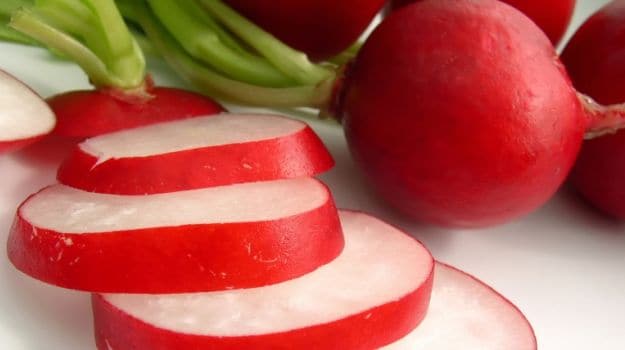 Winter radish
He would cut through the length of the
mooli
with his knife, then deftly pick up the
masala
and sandwich it between the
moolis
. These on a nippy, sunny day, were nothing short of heaven.Winter also saw the certain sprouting of "anda reris". Here one could eat
boiled eggs
with salt and pepper carelessly sprinkled on a newspaper cutting. Alternatively, have an omelet with bun. Eggs have never tasted better. A favourite amongst college kids for its taste and price, these egg-stalls are still equally popular.Back then, near Rajinder Nagar was the greatest store that I had ever seen in my life: Grand Bakery. For me that was the epicenter of the exotic. It had
kala aam papad
with the
churan
slapped on to it in a separate plastic pouch. But it also had cream puffs and Delhi's very own Campa Cola.We would also go to eat
kebabs
at Galina's in Gole Market. Their
chutney
was magical. As were their
seekhs
.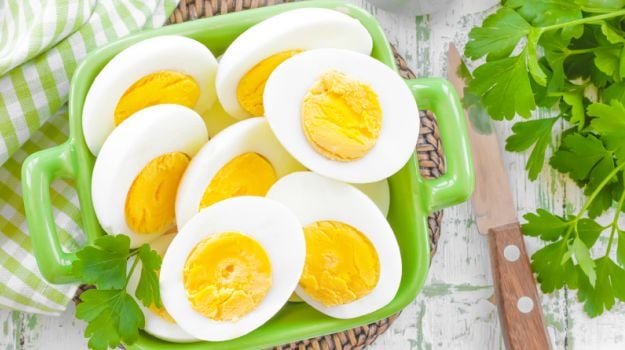 Boiled eggs, a favourite treat among college students
But memories are not all I have, as far as winters are concerned.For me, the advent of winter means making our own
kanji
. We get several huge 'byaams', the
kali gajars
(carrots) are sourced from Azadpur Mandi and then our eighty-year-old maid weaves her magic. And of course, the
kachalu achaar
which I have with all meals. Including fried eggs. Rye is the critical component in both the
kanji
and the
kachalu achaar
.I love milk. But sadly, given the strident steps that modern packaging has taken,
halwais
don't serve steaming bowls of it any more. At least not in Delhi. Amritsar, perhaps.So the next best thing for me is milk cake. Effort is critical in finding just the most fantastic one. Thank fully with the Delhi Metro, access to Hemchand Ladli Prashad is fairly simple. If heaven has a taste, it would be this.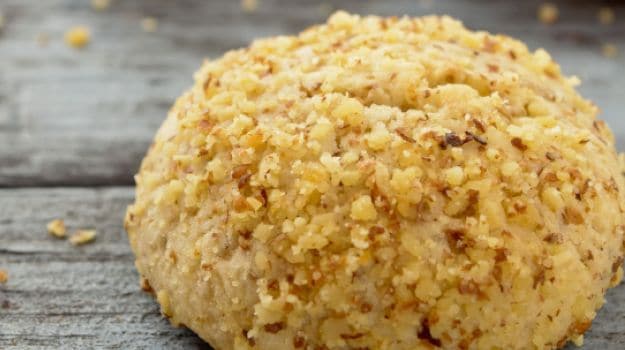 Milk cake
It is sacrilege to be in Chandni Chowk and not have a meal at Ashok & Ashok's in Sadar Bazar. Be aware of the fact that the mutton korma is only served from 1pm on Wednesday and Saturday. It is delivered from the rooftop of an adjoining building in a bucket. But as Priya Paul once told me, "Does it matter? Do I care?"The other great winter leitmotif for me is the
bhugga
. Chaina Ram in Chandni Chowk peddled a sesame-infused
bhugga
. But given the fact that they have shut shop, I shall have to rely on generous cousins from Amritsar.We were brought up on
pinnis
. We would mash them, heat them and eat the stuff. Cold
pinnis
have a terrible texture and leave a coating on the tongue. Hot
pinnis
don't. But last year was a watershed in Pinniville. I bumped into Pavit Sidhu Puri and her charming husband who introduced me to their brand Lyall's. Their flax seed
pinnis
are deviously divine.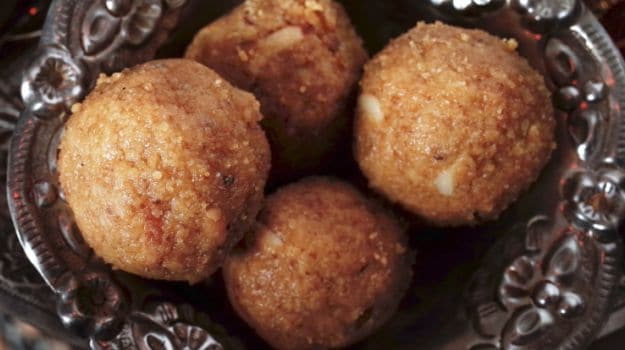 Pinnis
Winters are also incomplete without Chena Murkii. Even though they are a yearlong affair, somehow the seduction during winter is difficult to resist. There are truckloads of places doing great things in this domain. Bengali Sweets does a decent one. But Gopala is insanely great.Finally, the Bong in me is also awakened by
nolen gurer sandesh
come winter. For this jaggery jewel, the only place to go to is Girish Chandra Dey and Nakur Chandra Nandy in Calcutta.
So there you go. Winter is in the air and there's a lot on my plate.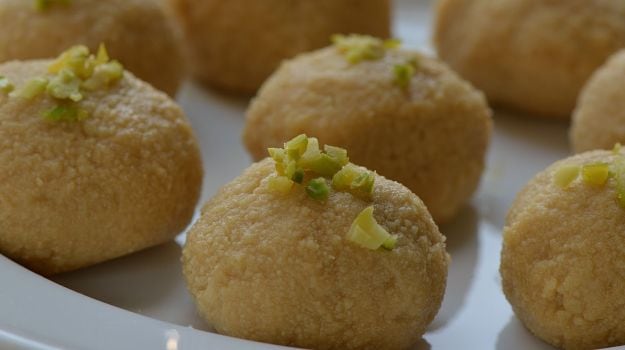 Disclaimer:
The opinions expressed within this article are the personal opinions of the author. NDTV is not responsible for the accuracy, completeness, suitability, or validity of any information on this article. All information is provided on an as-is basis. The information, facts or opinions appearing in the article do not reflect the views of NDTV and NDTV does not assume any responsibility or liability for the same.