Story Progress
Back to home
Chok Wangun (Khatte Baingan) Recipe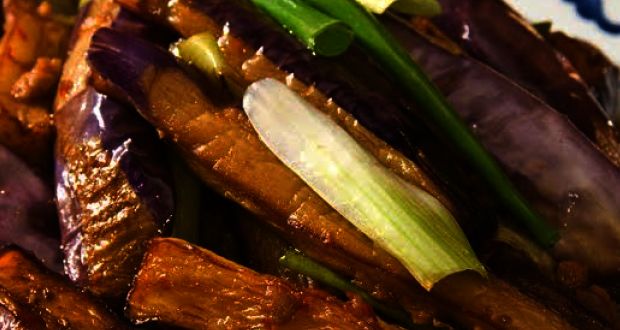 How to make Chok Wangun (Khatte Baingan)
Golden fried aubergines bathed in a spicy gravy. This one is an authentic Kashmiri delicacy, famous for its zingy flavours.

Ingredients of Chok Wangun (Khatte Baingan)
1 kg long brinjals
2 cups refined/mustard oil
2 tsp red chili powder
1 tsp ginger powder
3 tsp fennel powder
1 cup tamarind liquid
2 tsp Kashmiri ver powder - optional
1 tsp asafoetida liquid
1 clove
2 cups of water
Salt to taste
Kashmiri Ver- Kashmiri Spices mixed together.
1.
Cut brinjals into 4 long pieces, wash and drain.
2.
Heat oil in a deep frying pan
3.
Add a little salt in the oil and fry brinjals till they turn golden brown.
4.
In a separate vessel, add a Tbsp of hot oil.
5.
Add salt, red chili powder, clove, asafoetida liquid and a little water. Keep stirring.
6.
Add the rest of the powdered spices and 2 cups of water.
7.
Bring to a boil and add fried brinjals into the gravy, and boil for 5 minutes.
8.
Add tamarind liquid and boil for 2 minutes.
9.
Your sour brinjals are ready to serve.