Story Progress
Back to home
Dabeli Recipe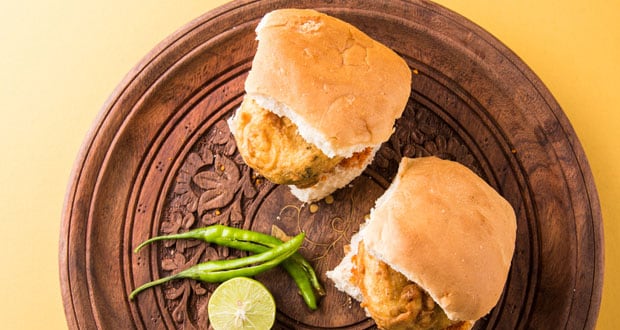 How to make Dabeli
About Dabeli Recipe: Onions, potatoes, peanuts, imli and garlic chutney served hot stuffed in a bun. Dabeli is a popular Gujarati snack.
Total Cook Time

1 hr 10 mins

Ingredients of Dabeli
1 Kg potatoes
4 medium onions
A pinch of garam masala
1 cup peanuts
2 tsp salt
2 tsp red chilli powder
4 tbsp imli and gur chutney
2 tbsp garlic chutney
1.
Boil the potatoes and after peeling, mash them well and keep aside.
2.
In a dekchi, heat 1/2 cup oil for frying the peanuts, deep fry and add salt about 1 tsp, 1 tsp sugar, red chilly powder 1/2 tsp.
3.
In the remaining oil add garlic chutney, allow to sizzle, add garam masala, red chilli powder and imli chutney. Add the mashed potatoes to this.
4.
Serve hot as filling in bun with fried peanuts & chopped onions.