Story Progress
Back to home
Garlic Lamb Chops Recipe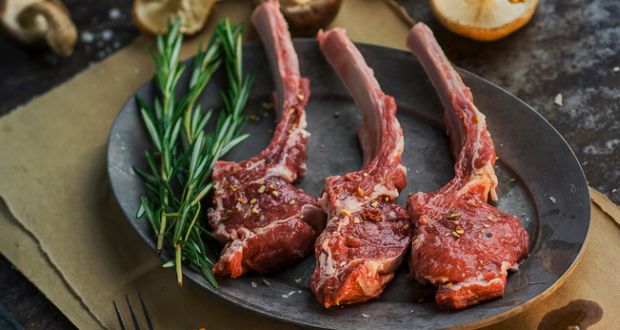 How to make Garlic Lamb Chops
About Garlic Lamb Chops Recipe: Quick and easy to cook, lamb chops mixed in with a range of flavours & garlicky undertones. Laced with salt and chillies, these lamb chops are sure to get you hooked to a flavourful treat. Serve as appetizers at the next dinner party.

Ingredients of Garlic Lamb Chops
1 Kg lamb chops
15 garlic pods
5 green chilies
Salt
1 tsp black pepper
3 tsp vinegar essence
1 tbsp butter
2 tbsp olive oil
1.
Make a paste of garlic, green chilies and salt.
2.
Add the paste to lamb chops, vinegar essence, black pepper powder and gently massage flavors in the lamb chops.
3.
Then heat up a pan and drizzle it with olive oil.
4.
Sear the chops till they cook properly. (Approx. 7-8 minutes)
5.
Add butter, mid-way through searing the chops till they are subtly blackened.