Story Progress
Back to home
Gurda Kaleji Keema Recipe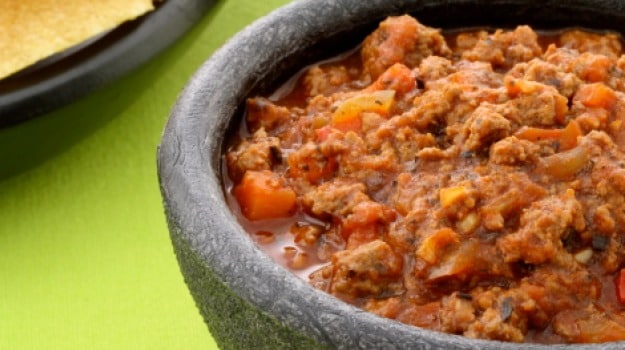 How to make Gurda Kaleji keema
About Gurda Kaleji Keema Recipe: A nice and spicy curry made with lamb kidneys, liver and mince. Gurda Kaleji is spiced with a freshly roasted garam masala and a tomato rich gravy which makes this dish the most sough after for dinner parties. Prepare this on special occasions and festivals like Eid paired with rice or naan. Gurda kaleji keema would surely be the highlight at the dinner table.
Total Cook Time

1 hr 20 mins

Ingredients of Gurda Kaleji Keema
6-7 Pieces lamb kidneys (cut into small pieces and washed thoroughly)
6-7 pieces lamb livers
200 gms lamb mince
2 large onions, finely chopped
4-5 tomatoes, chopped
5-6 green chillies, chopped
2 tbsp desi ghee
8-10 garlic cloves, finely chopped
1/2 inch piece ginger, finely chopped
1 tsp salt
1/2 tsp red chilli powder
1 tsp cumin powder
1 cup tomato puree
1 tsp dhania powder
For the Garam Masala:
1 tbsp coriander seeds
3 dried red chillies
1 tbsp cumin seeds
1 piece mace, small
1 Cinnamon stick
2-3 Cloves
1/2 tsp black pepper
3-4 Green and black cardamoms
For the Garam Masala:
1.
Add all the spices in a pan and dry roast. Then powder this mixture in a blender.
For the Curry:
1.
Add a nice dollop of desi ghee in a pan. Once heated add the garlic (half of it) and ginger to it. Let it saute for a minute.
2.
Once it browns add the onions. Mix it well. Once the onions turn nice golden brown add the tomatoes.
3.
Add a pinch of salt at this stage.
4.
Saute this for a couple of minutes. Now add a pinch of red chilli powder and cumin powder.
5.
Mix all well. Once the tomatoes look cooked take the pan off the heat.
6.
Now in another pan add one Tbsp of ghee and some garlic. Add the onion and tomato mixture and mix well.
7.
Saute for a couple of minutes till the fat separates.
8.
Now add a cup of tomato puree.
9.
Add one tsp of dhania and cumin powder and a pinch of red chilli powder. Mix well.
10.
Now add the lamb mince. Saute the mince and add the chopped green chillies.
11.
Add the liver and kidneys and mix well.
12.
Add some salt and toss well.
13.
Add a little bit of water (a small cup) and cover it to cook for a little while.
14.
Once it looks cooked add two tea spoons of the garam masala made earlier.
15.
Add a few ginger julienne (slices) and coriander leaves.
17.
Pour out into a bowl, garnish with coriander and serve hot!