Story Progress
Back to home
Machgand (Meat Curry) Recipe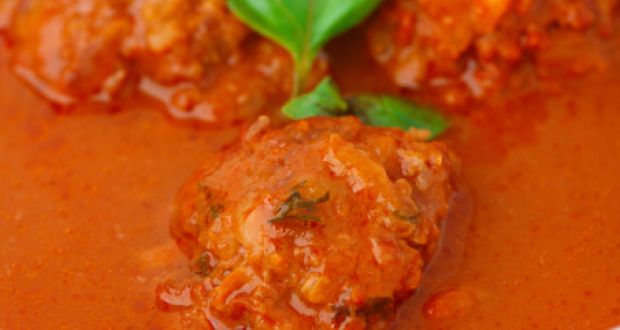 This recipe will help you dish out a delectable meat curry, spiked with aromatic spices. Enjoy it with crisp naans for a satisfying meal.

Ingredients of Machgand (Meat Curry)
1 kg minced meat, from the leg of lamb
3 tsp red chilli powder
3 tsp fennel powder
2 tsp ginger powder
2 clove
2 bay leafs
1 tsp heeng liquid/powder
4 pieces brown cardamom
2 green cardamom
1 cup mustard/refined oil
3 tsp cumin powder
Salt to taste
1.
1. Put mince in a large bowl, add 1 tsp chilli powder, 1/2 tsp ginger powder, 1 tsp fennel powder, 1 tsp salt, 3 ground brown cardamom powder, 1 tsp cumin powder &1 table spoon mustard oil.
2.
2. Mix well with hands. Make 1 1/2 inches long fingers out of the mix.
3.
3. Heat mustard oil in a pressure cooker. Put bay leaves clove and heeng (asafoetida). Switch off the heat and let it cool down.
4.
4. Add 1 cup of water and 2 tsp of chili powder. Keep stirring on a high flame till the water is absorbed.
5.
5. Add 3 cups of water and the rest of the spices & salt and bring to boil. Add meat fingers one by one into the boiling gravy. Pressure cook for 5 minutes.
6.
6. Remove the lid of the cooker and boil till the gravy is thick. Grind green cardamom and brown cardamom seeds and add to the cooker. The dish is ready to serve.
7.
Note: In case you want to reduce the chilli and salt content, you may do so because you can still get the delicious flavour. If you are not able to make fingers out of the mince ,you can make round balls instead.