Story Progress
Back to home
Malai Kofta Dum Recipe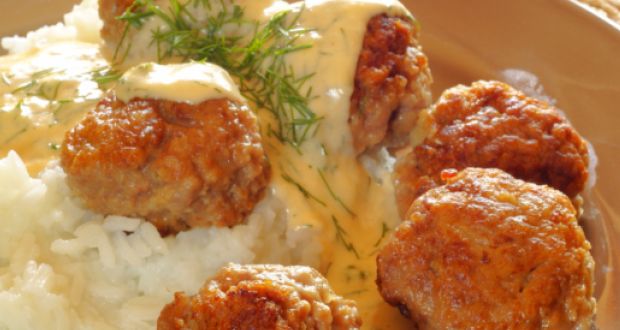 Succulent meatballs doused in a creamy sauce and baked. This one's sure to be a hit on your party menu.
Total Cook Time

45 mins 20 seconds

Ingredients of Malai Kofta Dum
For the meat balls:
2 cups minced meat
1/2 tsp garlic paste
1/2 tsp ginger paste
Salt to taste
1/4 tsp powdered black pepper
1/4 tsp garam masala
Oil for deep-frying
For cream sauce:
1 cup malai
1 cup grated onions
1/2 tsp garam masala
2 tsp coriander powder
Salt to taste
1/2 tsp chilli powder
2 Tbsp chopped coriander leaves
1 tsp finely chopped green chillies
2 Tbsp chopped coriander leaves for garnish
An ovenproof dish with a lid, large enough for the koftas to fit comfortably
1.
Shape the meat ball mixture into walnut sized rounds, and refrigerate for at least an hour.
2.
Heat the oil and put as many meat balls as fit in comfortably; lower heat to complete cooking. Fry all the meat balls this way.
3.
They will shrink a little and turn a darkish brown.
4.
In the ovenproof dish, put in a layer of the meatballs and cover with a layer of the cream mixture.
5.
Repeat till all the meat balls are in the dish.
6.
Bake in a pre-heated oven for about half an hour.
7.
Garnish with the coriander leaves and serve.
8.
NOTE: Oven Temperature is 325 degree F/ 160 degree C.