Story Progress
Back to home
Mango Sasav Recipe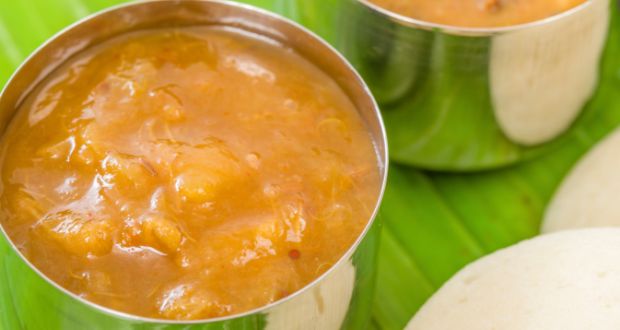 How to make Mango Sasav
A mango based vegetarian dish using asafoetida, mustard seeds and sugar-cane jaggery.

Ingredients of Mango Sasav
1 semi-ripe Alphonso mango (peeled) - to be cut into pieces and marinate with the salt.
Mix all to make paste -
1/2 tsp mustard seeds
1 green green chili
A pinch of chili powder
1/2 tsp turmeric powder
1 Tbsp grated coconut
1 tsp sugar-cane jaggery (it is white in color)
Other ingredients -
1 tsp curry leaves
1 tsp asafoetida (Heeng)
1 Tbsp uddat dal
1 tsp methi seeds
1.
Firstly cut the Alphonso mango into pieces and marinate for 30 minutes with salt.
2.
Next we will grind mustard seeds, green chili, chili powder, turmeric powder, grated coconut and sugar-cane jaggery together to make the mustard seed paste.
3.
Now, Heat the frying pan with a little oil. Add 1-tsp of mustard seeds; add 1 tsp of curry patta and 1tsp of asafoetida. 1 Tbsp of uddat dal and I tsp of methi seeds and let it saute for some time. Before sauteing, must cover the frying pan in order to contain the scent within the pan.
4.
After sauteing, add sliced mango's and toss all ingredients in the pan together.
5.
Add little water (100ml) to the pan, so that it may cook well. This will allow the mixture to become pulpy and provide a nice sweet and sour taste. Let it cook for some time.
6.
After allowing it to cook for some time, add some jaggery water to the pan and the grounded mustard seed paste, along with some more water.
7.
Add some salt for seasoning.
8.
Note: Sugar-cane jaggery is used as it is white in color, do not use palm jaggery as it turns black in shade.