Story Progress
Back to home
Matar ki Chaat Recipe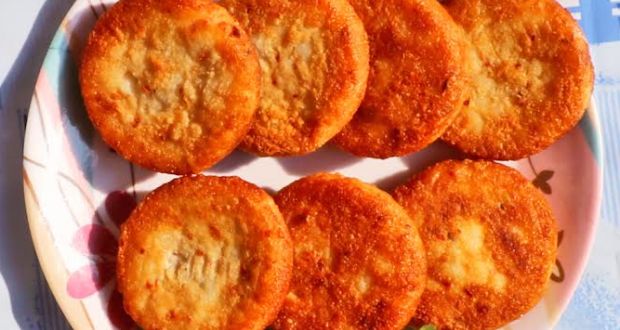 Pea cutlets fried, doled out with a range of chutneys and yogurt.

Ingredients of Matar ki Chaat
2 cups peas-soaked in 3/4 tsp baking soda for 4 hrs
Salt to taste
2 Tbsp finely shredded ginger
Ghee to fry the peas
1/2 cup ginger powder chutney
1/4 cup coriander chutney
1 cup yoghurt - beaten smooth
For garnish:
Chaat masala
Chilli powder
Chopped coriander
1.
Discard the water in which the peas have been soaked.
2.
Cook in fresh water with salt and ginger, till tender. Takes about 15 minutes if done in a pressure cooker.
3.
Cook at a low heat till peas look quite mashed. If they are not soft enough, add some more water and cook, but only enough so it is absorbed.
4.
Once cooked, there should be no water left. The peas should take on a thick paste-like consistency, which, when cool, looks like soft dough.
5.
When the mixture is cold, form into flat round cutlets.
6.
Heat some ghee in a frying pan. Fry at medium heat till brown and crisp, first on one side and then the other. Fry all the pieces.
To serve:
1.
Place the crisp, hot cutlets in the frying pan over high heat, and break up each into a few pieces with a spoon.
2.
Place them in a serving dish, pour some ginger powder chutney over them, followed by the green chutney and then the yoghurt.
3.
Sprinkle some chaat masala and chilli powder over the yoghurt, according to taste, and garnish with chopped coriander leaves.