Story Progress
Back to home
Methi Chaman Recipe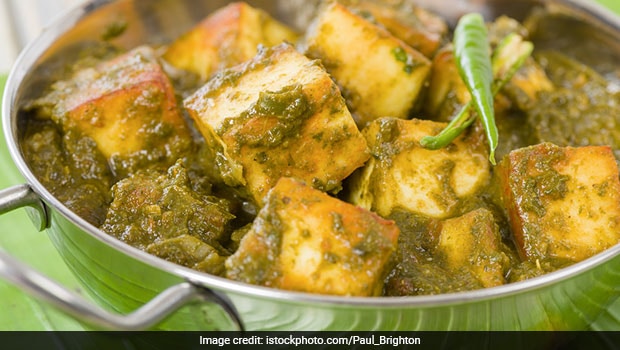 How to make Methi Chaman
An authentic Kashmiri recipe. Cottage cheese chunks are deep fried, soaked in milk and tossed with fenugreek leaves, cinnamon and almonds.
Total Cook Time

1 hr 15 mins

Ingredients of Methi Chaman
1 kg paneer
1 bunch of fresh fenugreek leaves
2 tsp ground fennel
1 tsp turmeric powder
6 green cardamom
6 cloves
4 cm long cinnamon stick
1 tsp cumin seeds
1/2 cup milk
A pinch of asafoetida powder
Salt to taste - approx 1 tsp
10 almond kernels-to garnish
2 tsp sultana-to garnish
Oil
1.
Cut the paneer into small cubes.
2.
Heat oil and deep fry for a short time till it is golden brown.
3.
Soak them in milk to keep them soft.
4.
Chop the fenugreek leaves finely and wash them in water to remove the dirt.
5.
Stand to remove the excess water. Heat 2 tablespoon of oil and season with asafoetida.
6.
Add fenugreek leaves and keep frying till aroma rises. Add the rest of the spices.
7.
Keep stirring till the oil starts to release. Add the paneer cubes and milk. Bring it to boil.
8.
Reduce heat and simmer till the gravy thickens. Garnish with almond and sultana.