Story Progress
Back to home
Methi Palak Recipe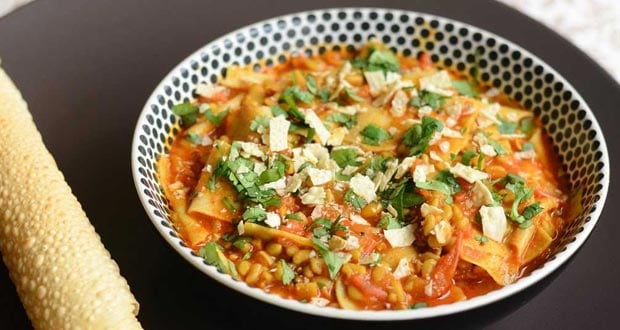 How to make Methi Palak
Methi Palak Recipe: High on nutrition, this Methi Palak sabzi recipe is a great way to double the vitamins in your meal in the tastiest way possible! Blended with delicious spices and chilli, this is a quick and easy recipe to pack for your lunch or even have it for a healthy dinner meal.

Ingredients of Methi Palak
1 Cup Fenugreek leaves
2 cups Spinach, chopped
1 tbsp Mustard oil
1/2 tsp Cumin seeds
2 tsp Cumin powder
1/4 tsp Green chilli, chopped
1 tsp Garlic, chopped
2 tsp Desi ghee
2 Papad, roasted
to taste Salt
1.
Blanch the spinach and fenugreek leaves in boiling water separately.
2.
Drain and keep aside to cool.
3.
When cool grind to a fine paste separately.
4.
Heat oil in a non-stick pan; add the cumin seeds, chopped garlic and green chilli fry for a while.
5.
Add the spinach-fenugreek paste and fry for a minute.
6.
Add the cumin powder and salt and mix well.
7.
Now add desi ghee and keep it on low flame.
8.
Garnished with roasted papad served with Roti.