Story Progress
Back to home
Panjiri Recipe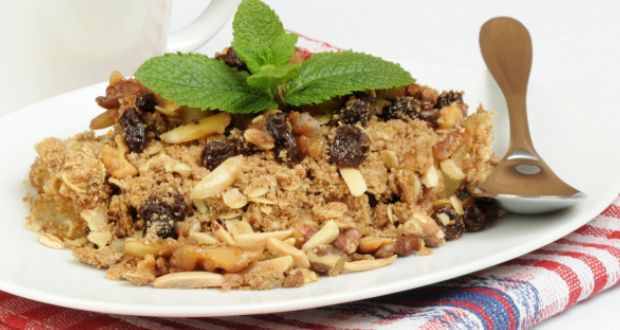 How to make Panjiri
About Panjiri Recipe: A popular Indian sweet-dish and the perfect festive delicacy, here's for you, Panjiri Recipe by ace chef Gunjan Goela. Roasted almonds, makhane, gond, coconut and chironji laced with chashni (a sugary liquid). Prepare this delicious Indian sweet as an offering on pujas and festivals such as Janmashtami.

Ingredients of Panjiri
200 gms badam (almonds)
80 gms makhane (lotus seeds)
100 gms gond (edible gum)
200 gms nariyal (coconut), grated
150 gms chironji
350-400 gms boora (powdered sugar)
Desi ghee (for frying)
1.
Break the makhanas into 2-3 pieces. Dry roast these for 10 mins on very slow fire.
2.
Heat enough ghee to fry the almonds to a light brown. Be cautious while frying these as they get brown very fast and give a burnt taste. Frying should be on low heat. Remove these in a tray.
3.
Fry makhanas till crisp. This too on medium heat. Remove and keep aside.
4.
Fry goand these would swell 4-5 times their original size. Fry till crisp, remove and keep aside.
5.
Fry chironji for not more than 7 -10 mins on low heat. Keep aside.
6.
Roast the grated coconut with 1-2 table spoon of ghee for 10-15 minutes on low heat. This should give roasted nutty aroma. Keep aside.
7.
In a large kadhai, add boora and little water to make a single thread consistency chasni (sugary liquid)
8.
Immediately add all the ingredients to it. Coat well.
9.
Take a large plate spread about 2 table spoons of ghee and pour this mixture.
10.
Ideally it should be 2" thick, leave it to set for about 3-4 hrs.