Story Progress
Back to home
Priyanka's Pepperoni Pizza Recipe Recipe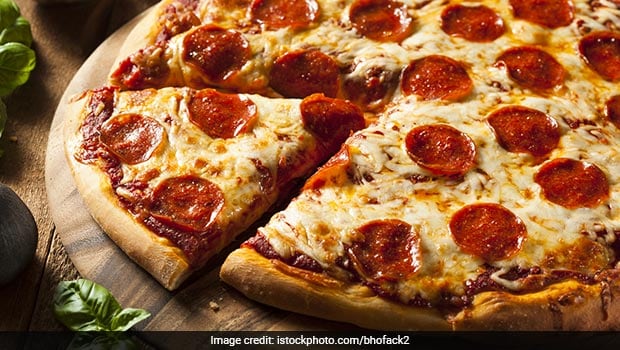 How to make Priyanka's Pepperoni Pizza
Cook up Bollywood actress Priyanka Chopra's favorite pepperoni pizza with a freshly made dough.

Ingredients of Priyanka's Pepperoni Pizza Recipe
For Pizza Base:
500 gram Flour
250 gram Water
1/2 cup Yeast mixed in water
2 tbsp Extra virgin olive oil
For the Sauce:
4-5 Tomatoes, blanched
A pinch of Pepper
A pinch of Salt
A pinch of Oregano
1 tbsp Extra virgin olive oil
A few Basil leaves (fresh)
For Topping:
Buffalo mozzarella cheese, grated
Mozzarella cheese, grated
Parmesan cheese, grated
Slices of pepperoni
Sun dried tomatoes
1.
Place the flour on a clean surface. Make a hole in the center and pour in the water. Add the yeast to it and knead the mixture.
2.
Add some olive oil and mix well.
3.
Knead the dough in a circular motion. You can some more water if the dough gets dry.
4.
Once done, let it rest for half an hour.
5.
Puree the tomatoes in a food processor. Add pepper, olive oil, oregano, basil leaves and mix well.
6.
Once the dough has rested, place it on a flat surface, sprinkle some dry flour and open it up.
7.
Roll out the dough into a flat round disc.
8.
Spread the sauce over it. Then add the cheese to it.
9.
Lastly top it with the pepperoni and sun dried tomatoes.
10.
Bake it for around 15 minutes.