Story Progress
Back to home
Spicy Pasta Recipe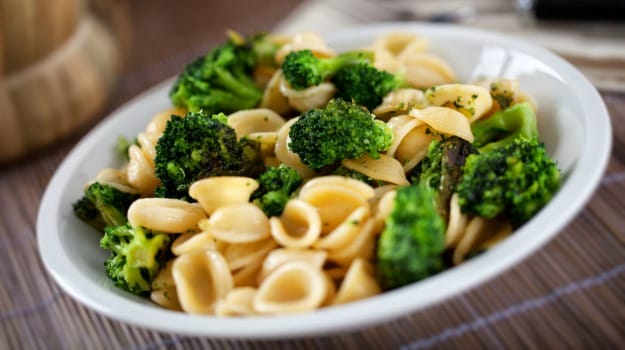 How to make Spicy Pasta
Sicilian spicy pasta made the traditional Italian way using olive oil, chili, broccoli and some cheese. Its low fat, its vegetarian, its easy to cook.

Ingredients of Spicy Pasta
Pasta (penne, fuseli or spaghetti)
Olive oil
2 tsp garlic, chopped
A pinch of chili
A pinch of salt
A pinch of pepper
50-100 gms broccoli, chopped
Parmesan cheese, grated
1.
Boil a bowl full of pasta in 5ltrs of boiling water for about 10 minutes. Having extra amount of water ensures that the pasta does not glue together.
2.
Pour a bit of olive oil onto a pan and heat it on a high flame.
3.
Once the oil heats up reduce the flame and add the chopped garlic, red chili pepper, salt and black pepper. Allow it to fry for a little while. Chopped garlic is easy to cook.
4.
Once it begins to fry, take the pan off the fryer and shake well.
5.
Add broccoli, and stir the mixture well. Add oil if required.
6.
Now add the pasta to the pan and add some water to the pan again.
7.
Toss the pasta in the pan for a few minutes.
8.
Sprinkle some parmesan cheese on top, or add cottage cheese in case you don't have parmesan.
9.
Take the pasta off the pan, and eat it while its hot!
Recipe Notes
Read about more pasta recipes that you can try at home.