See, I'm not going to deny that sometimes, at the
breakfast
table, I will flirt a little with that pot of ruby-coloured
strawberry jam
or that delicious jamun honey. I may even have an affair with
marmalade
(but only the kinds speckled with real orange rinds. I like texture in my food). But my one true love is cheese,
cheese
of all and every kind. A fat slice of Cheddar stuffed between two slices of brun pao that have been thickly buttered with homemade white butter, or gruyere, melting in between two slices of toasted bread - that's heaven on a plate for me.
The point of this story is not my cheese fetish though. The point is that there is a world of indigenous Indian cheeses that isn't as feted as the Western counterparts, but they absolutely deserve to be. The chhurpi may sound far less glamorous than the Camembert, but it is equally delicious.
1. Bandel
We've got to thank the Portuguese for this one. Bandel was a Portuguese settlement and it was thanks to them that the Bengalis realised the potential of curdled milk. In Kolkata's New Market, two versions of the cheese are available - a cream-coloured plain one and a brown, smoked version. Both are mouth-puckeringly salty but quite moreish and taste best when crumbled into salads or cooked in pasta dishes.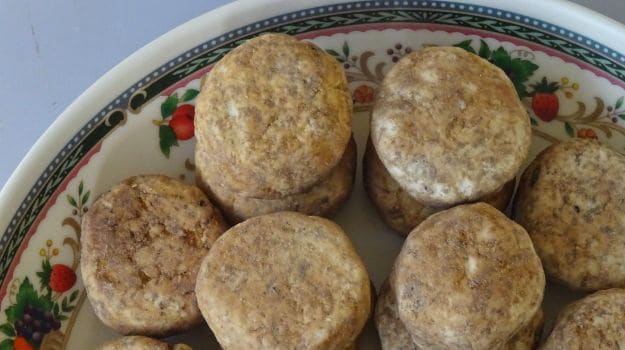 Photo credits: blogspot.com
2. Chhana
If we talk about Bengali bandel, can Bengali chhana be far behind? We know it as the bedrock for beloved Bengali mishti, but it is in fact, a paneer-like cheese that is transformed, Cinderella-esque, into sugary delights such as Sandesh, Rosogolla and Cham Cham, available at any Bengali sweet shop.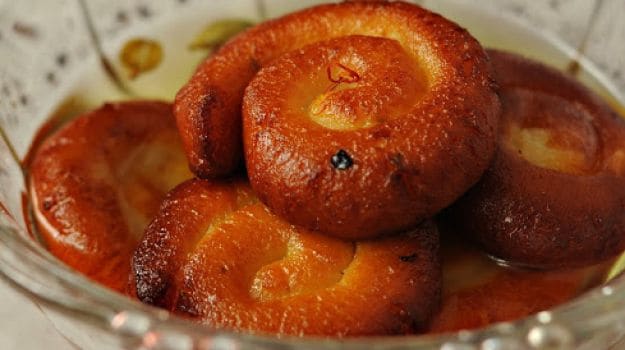 Photo credits: ahomemakersdiary.com
3. Churu
Churu is an extremely aromatic cheese available in the Himalayan regions, but mostly in Sikkim. Churu means 'spoiled cheese' in the Nepali language and its blue, mouldy rind and earthy, pungent flavour is testament to that. Churu is available far more easily in Nepal, Bhutan and Tibet, where it plays a starring role in ema datshi or rotten cheese soup that is usually eaten with rice or millet flour.

4. Chhurpi
Let us talk about the chhurpi, a cheese made from yak (or even cow) milk and available across the parts of the Himalayan region. I first encountered it in Sikkim, where it is sold wrapped in leaves and is easily available in stalls everywhere. Two versions are made - the hard version and the soft version. The hard version is kind of an equivalent of a cheese jerky; you can chew on it for hours. According to chowhound.com, it is sold all over the USA as Himalayan dog chews! The softer version is the one that has not been aged and is apparently cooked in ghee and eaten with rice, or as part of soups, as a snack and in a curry made of wild ferns.

5. Kalari
It is said that kalari (or maish krej), the mozzarella-esque cheese of Jammu and Kashmir, makes the actual mozzarella taste like milquetoast. It is a stretchy, stringy cheese with a faint tang and is responsible for one of the region's most delightful street-side snacks where discs of kalari are fried on a tawa until crisp and golden-hued, and eaten with chilli and lime. Or you can try the inimitable kalari kulcha where the cheese is stuffed between a kulcha and cooked.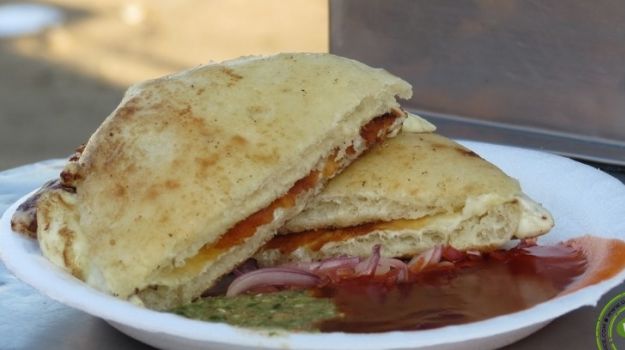 Photo credits:https://u4uvoice.com/
6. Kalimpong Cheese
It doesn't take a genius to figure out which part of India Kalimpong cheese was born in. This Gouda-like cheese was, by all accounts, started a priest, Brother Abraham; it tastes a bit acidic and is not a smelly cheese, especially when it hasn't been aged. You can put it into a sandwich with tomato and egg, or crumble it into a salad.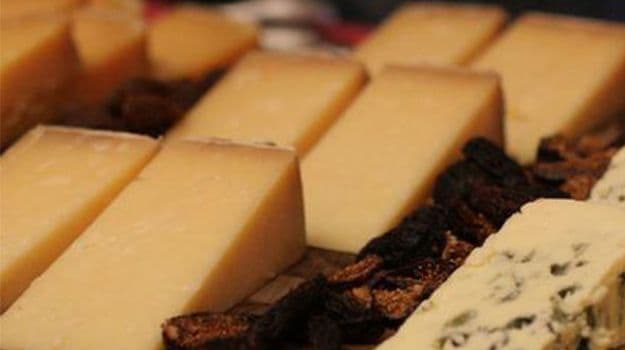 Photo credits:sinclairshotels.com
7. Khoya
This may seem like a bit of a stretch, but khoya too is a type of cheese (a bit like unsalted ricotta). Several categories are available, depending on the amount of liquid that has been squeezed from the cheese. Khoya is usually transformed into mithai but you can make savoury dishes with it too - it adds a layer of creaminess.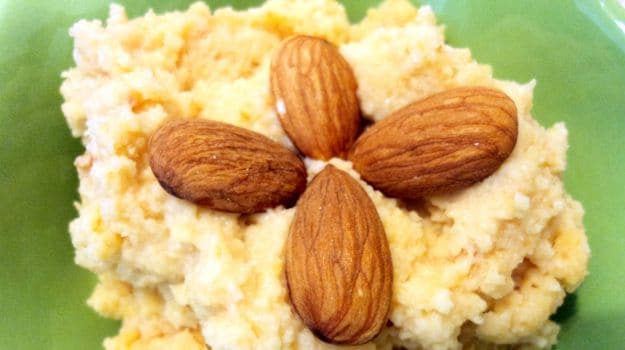 Photo credits:cookingbuddies.files.wordpress.com
8. Paneer
India is no stranger to paneer. An un-aged cheese, it is made only with two simple ingredients i.e. milk and lemon juice and doesn't take all that long to make either. Everybody knows the traditional paneer dishes - Bhurji, Paneer Makhani, Tikka and Parathas but I am here to tell you that paneer tastes delicious in all sorts of other ways too. For instance, cubes of fresh paneer with pomegranate seeds, basil and a few herbs make a simple and delightful salad. Paneer with grapes makes an excellent snack. Or you can pan fry pieces of it until golden-brown, for a flavourful but fatty snack.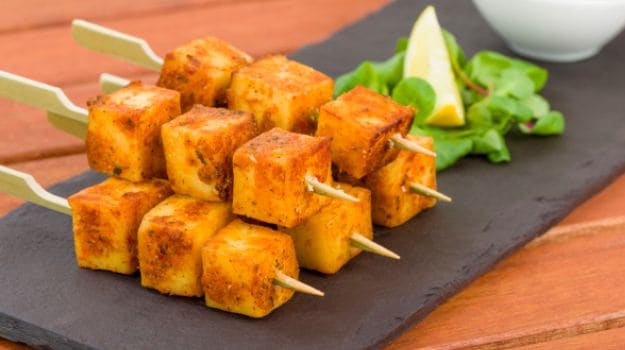 9. Qudam
Another cheese from the Jammu Kashmir region, qudam is not easily available in shops. It tastes salty and feels a bit rubbery and chewy, but has a full, mellow flavour.
10. Topli Na Paneer
If you've ever attended a
Parsi
wedding or navjote, you may have been served a strange-looking cheese starter (usually before the fish course). This would be the topli na paneer - plump, wobbly globes of paneer, soaked in salty whey and served in small, leafy baskets (this would be the topli). Traditionally made by dripping milk coagulated with rennet derived from dried chicken gizzard, according to Parsi chef and cookbook writer, Niloufer Ichaporia King, it is one of India's disappearing culinary treasures. This is only available from private caterers in Mumbai.
About the author:
Meher Mirza is an independent writer and editor, with a focus on food and travel. Formerly with BBC Good Food India, she loves anime, animals and artsy things but also comics, technology and death metal.
Disclaimer:
The opinions expressed within this article are the personal opinions of the author. NDTV is not responsible for the accuracy, completeness, suitability, or validity of any information on this article. All information is provided on an as-is basis. The information, facts or opinions appearing in the article do not reflect the views of NDTV and NDTV does not assume any responsibility or liability for the same.