We all know that
Navratri
starts today, on 8th April 2016. This is the first day of the Chaitra month in the Hindu Luni Solar Calendar (the first month of the year). But did you also know that this day holds special significance in many parts of our country? Also known as
Gudi Padwa
, this day is celebrated as New Year across
Maharashtra
. Here are some quick facts about Gudi Padwa that you probably did not know:
1. Traditionally an agrarian society, many Indian festivals revolve around the crops and their life cycle. Gudi Padwa, the Maharashtrian New Year, is also a harvest festival. The date signifies the end of one season and the beginning of another. The rabi crop has just been harvested and it is time for mangoes to flood the market.
2. According to the Hindu calendar, the sun is vertically above the point of intersection between the equator and the meridians on this day. Thus, it is heralds the commencement of spring or Vasant Ritu.
3. The festival was started by Chhatrapati Shivaji, Maharashtra's legendary warrior to celebrate his victories
4. It is not just limited to Maharashtra. In the Deccan region, it is called Ugadi (Andhra Pradesh and Telangana) and Yugadi (Karnataka). It is also celebrated as Navreh by Kashmiri Pandits, Cheti Chand by Sindhis and Sajibu Nongma Panba Cheiraoba in Manipur.
5. Like all festivals, this one too is celebrated with food. Traditional dishes like Shrikhand and Puran Poli are made in many Maharashtrian households.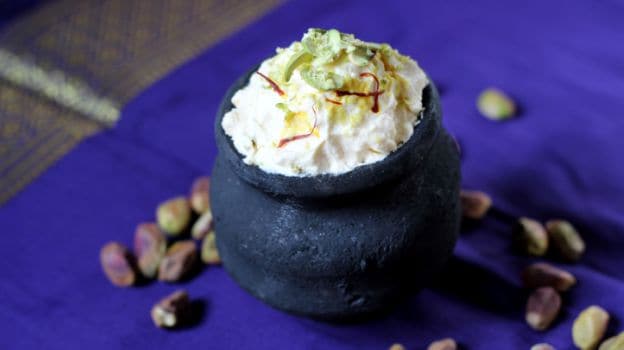 Shrikhand

6. On the occasion of Ugadi, a concoction is made with six ingredients, each symbolizing an emotion, to be consumed by the family members. These include neem buds/ flowers (sadness), jaggery (happiness), green chilli (anger), salt (fear), tamarind (disgust) and unripened mango (surprise).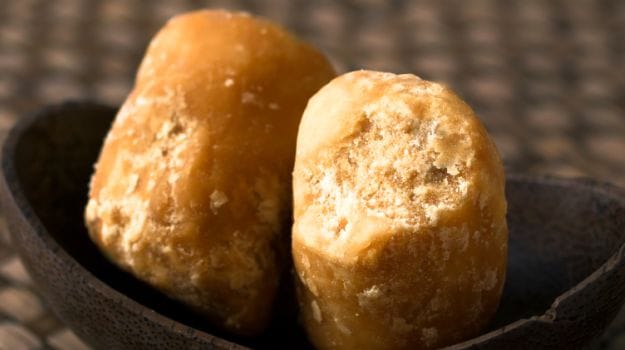 7. A similar mixture is made in Maharashtra too, which is supposed to help purify the blood and increase immunity.
8. In addition, a stuffed paratha-type dish is prepared (much like Puran Poli), called Obbattu or Holige in Karnataka and Bobbattu in Andhra Pradesh. A paste of gram and jaggery is stuffed inside a kind of a roti. It is eaten topped with ghee or milk or even coconut milk.
9. Konkanis cook up Kanangachi Kheer on this day, with sweet potato, coconut milk, jaggery and rice flour.
10. In Maharashtrian homes, a gudi (doll) is created with a bamboo stick, neem and mango leaves, a red garland, with an inverted copper or silver pot for a face and adorned with green or red brocade. This gudi is placed prominently in the house or outside a window/ door for all to see.