There is a popular saying that goes, 'eat your breakfast like a king and dinner like a pauper'. Seems like, Bengalis understood the former part of the saying very well, even before the saying came into existence. Renowned for its desserts and non-vegetarian delicacies, Bengali cuisine is a culinary treasure trove- a significant part of which is often overshadowed by the legendary reputation of its sweetmeats and fish preparations. Bengali breakfast for instance, is one regal affair that calls for chronicle of its own. Here are 5 iconic Bengali breakfast dishes that you must try, if you are a fan of flavours, spices and all things decadent.
1. Radha Ballabhi
Radha Ballabhi is a lentil stuffed poori or Indian flat bread which is deep-fried in mustard oil. The deep-fried pooris are served with aloor dum or aloor tarkari, a spicy potato curry. One can team the iconic Radha Ballabhi and aloor tarkari with Kasundi too. Kasundi is a special mustard sauce which has a strong and pungent flavour. These round and fluffypooris are sure to make your day. Follow this stellar recipe to get the flavours of this iconic treat right in the comforts of your kitchen.

2. Luchi and Cholar DalThis rich dal preparation is a part of every festive Bengali spread. Slightly sweet in taste, Cholar dal is made with an aromatic tadka of whole spices, bay leaf, cinnamon and cardamom. Some preparations also use fried coconut bits to top the thick dal. Cholar Dal goes best with luchi. Luchi is a deep-fried flat-bread or poori which is made using refined flour and clarified butter.


3. GhugniGhugni is a spiced chickpea or Bengal gram based curry which can be enjoyed as a stand-alone snack with toppings of onion, masalas and lemon. It can also be enjoyed as a meal with hot luchi. While it is essentially a vegetarian dish, several preparations also add cooked mutton chunks to the spicy gravy to make the treat more wholesome and tempting.

4. Koraishutir Kachuri Koraishutir Kachuri is a special kind of kachori which is made using peas. This traditional snack is made just like the regular kachuris, but with a filling of boiled peas blended with ginger, green chillies and masalas. It is one of the most popular winter breakfasts of Bengal along with radha ballabhi. Koraishutir Kachuri also goes best with aloo curry.


5. Mughlai ParathaMughlai paratha is a deep-fried egg paratha which is loaded with mutton or chicken. It is quite heavy as it is loaded and all things decadent. This meaty wrap is generally enjoyed as a Sunday breakfast. It is a rectangular paratha made with white flour or maida which is folded like an envelope. The rich and spicy paratha is served with potato curry. (Also Read:10 Best Bengali Recipes​ )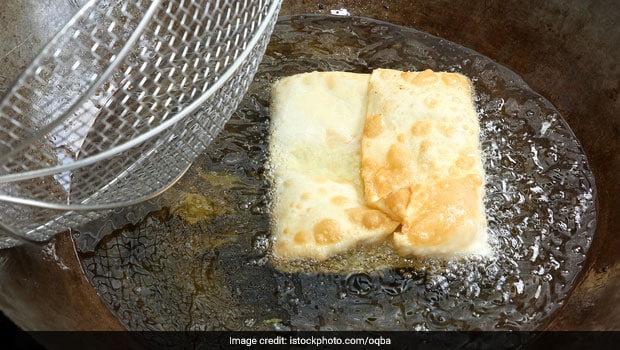 Its indulgence overload when it comes to Bengali food, and Bengali breakfast is a fine example. How many of these dishes have you tried.

About Sushmita SenguptaSharing a strong penchant for food, Sushmita loves all things good, cheesy and greasy. Her other favourite pastime activities other than discussing food includes, reading, watching movies and binge-watching TV shows.