It is that time of the year again the sun seems to be in the mood of showing no mercy. The scorching heat could get on the nerves of some of the coolest people and potentially melt the toughest of skins, but is it all that bad though? We don't think so. The season has its own silver lining, and we being the eternal optimist are in favour of all the good things the season has to offer. Take for instance, the refreshing cool drinks.
Sharbats,
lemonade
,
aam panna, kokum, lassi,
the list is endless. Whenever we are talking about summers, tea is usually not one of the beverages that make it to the top list of preferences. But fret not
chai
lovers, we have got your back covered. Here's a compilation of six interesting tea cocktail recipes curated by Teabox, an Indian tea brand selling the freshest tea and tea-based products sourced from Darjeeling, Assam, Nilgiris and Nepal, to make your summer a bit more happening.Kausshal Duggar, the Founder and CEO of Teabox believes that summer tea cocktails are the best alternatives for those who enjoy a nice fruity and peppy punch to their drinks. Speaking about his summer blends he says, "Our collection of all-natural iced teas have real ingredients like frozen dry fruits and fresh spices. There are no artificial flavours or sugar added. This makes for an excellent drink for summers to keep cool." For the longest time, tea has been under the spotlight for exhibiting many health benefits. "Tea leaves contain polyphenols and catechins as antioxidants. These catechins are epicatechin gallate, gallocatechin, epicatechin that detoxify human system and scavenge free radicals. The action is enhanced with the inclusion of lemon, ginger, mint and other herbs," adds Kausshal.Here are six summer tea cocktails that you can try out in this blazing heat.
1. Tangerine Flame
It is tangy, peppy and topped with honey and ice. Made with a delicious blend of orange tea concentrate, brandy and a host of eclectic spices, this tea cocktail is all you want to beat the summer woes. (Also Read:
Summer Baths: Soak in Honey, Lemon, Rose, Sea Salts and More​
)

2. Tropic Topic
The delicious blend of
aam panna
tea concentrate, whisky and a dash of spice and tangy lime, topped with raw mango slices and ice. Summery and zingy!
(Also Read:
Aam Panna: What Makes The Pulpy Drink The Ultimate Summer Thirst Quencher​
)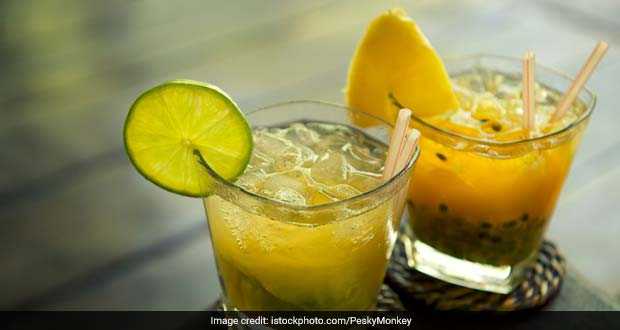 3. Spf 90
Beat the heat with this breezy and refreshing blend of Hawaiian sangria tea concentrate, white wine with a tangy bit of lime, topped with orange and ice. We bet it's nothing like anything you have had before.
4. Mint Sparkle
Mint is one summer staple of India we can never get enough of. This refreshing blend of mint cooler tea concentrate, cucumber juice with a tangy bit of lime, topped with cucumber peel and ice, is a true treat for mint lovers. (Also Read:
What Is The Difference Between Mint And Peppermint?
)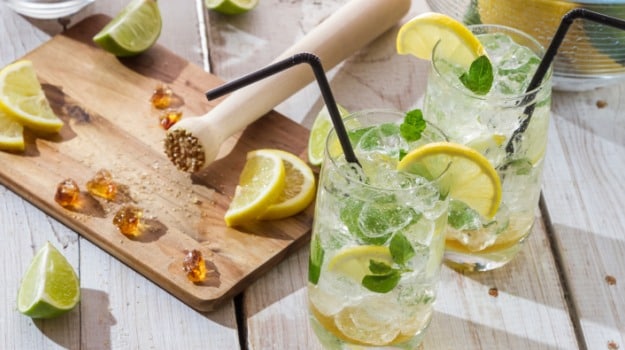 5. Fruit Pursuit
Fruity and rich, this tea cocktail made with fruit punch tea concentrate, strawberries with the tangy bit of lime and fresh mint leaves, topped with ice is one winner recipe that would immediately rejuvenate your dull day!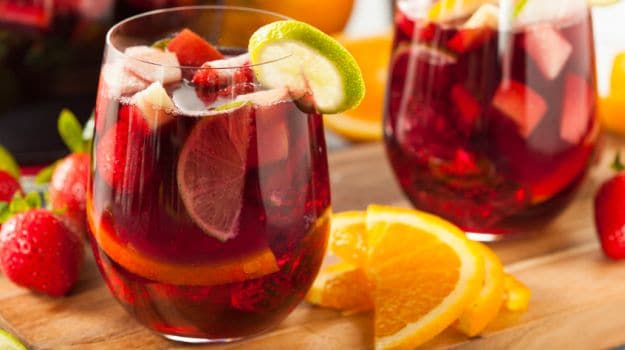 6. Tea to tango
This summer, treat yourself with this novel blend of peach tea concentrate orange juice and dark rum with a tangy bit of lime and sugar syrup and freshen your senses. Top it with orange wedge and ice and voila your tea to tango is ready to be savoured.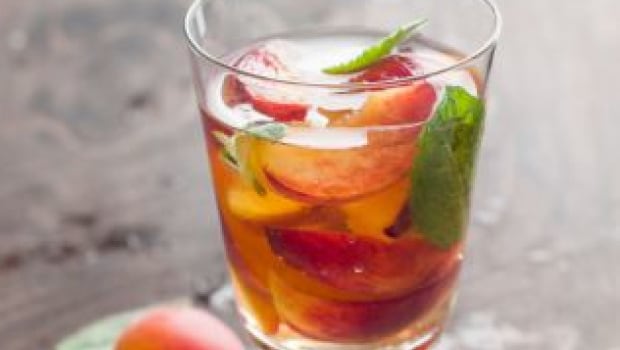 So what are you waiting for, it's time to make most of the summers! Make these easy tea cocktails and impress your guests with your culinary skills.