Amongst an array of vegetables and fruits, beetroot has emerged to be one of the superfoods that promote overall health. According to the book, 'Healing Foods', by DK Publishing, "they may look tough, but beets are a delicate vegetable with a unique group of antioxidants, known as betacyanins. These pigments give beets their strong colour and are the source of their medicinal benefits, which includes supporting liver, improving blood circulation and purifying the blood." If you thought they can be eaten as is, wait till you see the interesting ways to include them in your diet. We bring the spotlight on the not-so-loved veggie and enlist some amazing ways to add beets to your food.


1. Juice The Beet


According to the book, 'Healing Foods', you can juice the beetroot and add other veggies like carrots and tomatoes that make it a healthy elixir. Beetroot juice can lower blood pressure within an hour of drinking. Regular intake can lower the risk of heart diseases and may also help in purifying blood along with promoting blood circulation.
Take a beetroot and trim the ends of the veggie. Now, rinse it under running water and make sure you clean the skin well in order to extract maximum nutrients. Cut into small pieces add juice them in a juicer. Pour the collected juice into a serving glass and chill it for 30 minutes. You could add some chaat masala or salt in it to enhance its taste. If you wish to add carrots and tomatoes, add them while you are juicing the beets. Make sure you cut them into small pieces.


Note: Do not strain the pulp of the beetroot as you will be losing out on essential nutrients.


(Also Read: 6 Amazing Benefits Of Beetroot: In the Pink of Health)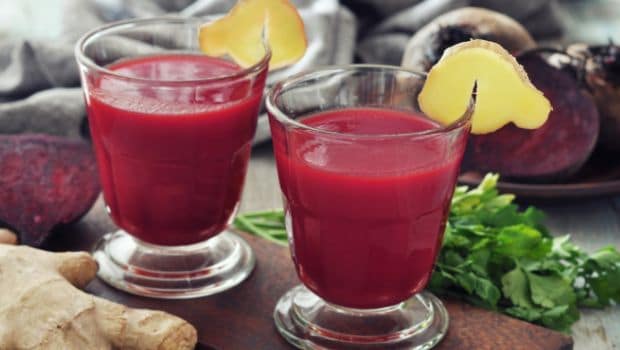 2. Beetroot Cutlets Or Tikki


Beetroots cutlets may sound weird, but they are super delicious. All you need to do is to boil and mash beetroot and potatoes. Add spices, mix and shape them into tikki and then coat them in sooji or semolina. Now, pan-fry them to make amazing tikkis that you can pair with breads or buns to make a sandwich or burger. Not only is it yummy, but also healthy. Don't forget to serve them with green coriander chutney.


Here's another delectable recipe of healthy beetroot kebab cum tikki made with tofu that you'd love to prepare at home.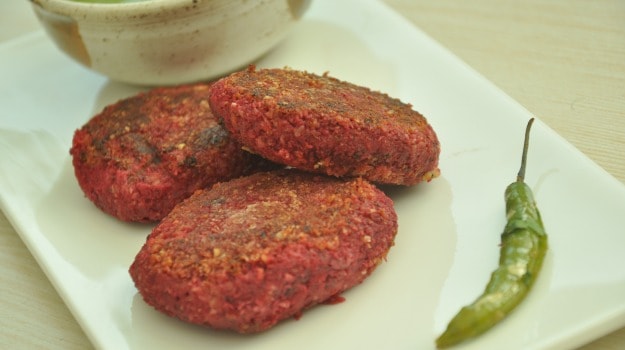 3. Beetroot Salad


Either grate it in a salad or cut into small pieces; it will add crunchy texture and lively colour to your salads. Not only it will make the salad taste yummier, but also it will transform your boring mix to an interesting one. Add leafy greens, corns, beets and other delicious veggies to make a healthy salad. Here are some amazing beetroot salad recipes you should definitely try making.


Beetroot salad
Roast beet, feta and cucumber salad


(Also Read:6 Benefits of Beetroot Juice: Why You Should Drink it Every Day)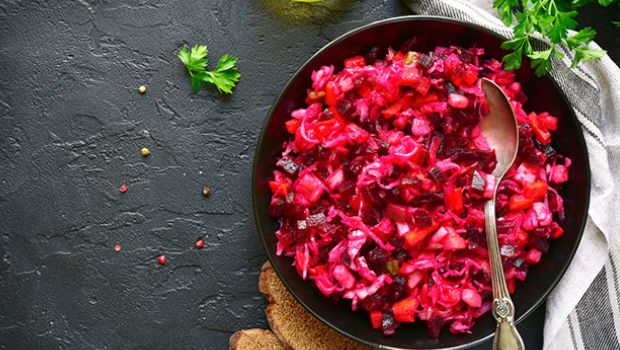 4. Beetroot Soup


What's better than sipping on some healthy soup? Soups are not just warming but extremely nutritious. Beetroots can be added into soups to make an amazing concoction. Here's an interesting recipe of beetroot and bottle gourd soup that you can have anytime of the day. You might want to try the coconut and beetroot soup too.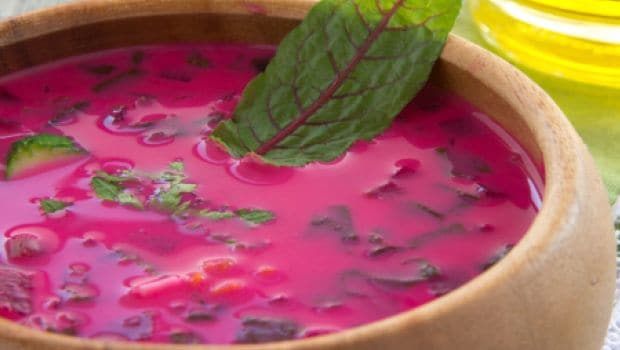 5. Beetroot Milkshake


A beautiful pink-hued beetroot milkshake along with cinnamon and vanilla ice cream will make you fall in love. Here's a simple recipe of beetroot milkshake that you'd want to make at home.


(Also Read: 10 Most Cooked Beetroot Recipes)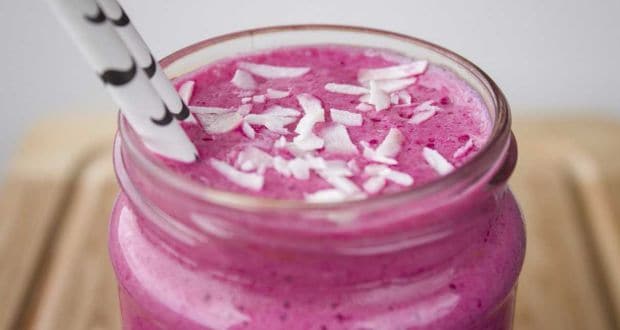 6. Beetroot Paratha


Yes, you heard us! Beetroot parathas can make a delicious lunch for kids, who generally may not like the taste of beetroot otherwise. The pink-coloured parathas will definitely make their day! All you need to do is to grate beetroot and add it into a mix of wheat flour, ginger and green chilli paste, salt, ajwain, and oil. Make dough and prepare parathas and pair them with chutney or dahi. You can also make beetroot puri and aloo ki sabzi.

Bring beetroot to these interesting uses and stay in the pink of health.