Amritsar, the holy city of Punjab, offers a unique blend of history, culture and tradition. Speaking about food, it is home to some of the most delectable Punjabi dishes in the state. From mouth-watering Amritsari kulchas, sarson da saag to tandoori chicken and Amritsari macchi - Punjabi cuisine has it all! It offers an extensive range of both vegetarian and non-vegetarian dishes. Popular for its usage of flavourful spices and rich and creamy textures - this cuisine will certainly leave you asking for more. However, if you're bored of these classic dishes and want to try some interesting recipes, you're at the right place. Here we bring you a list of 5 delicious Amritsari recipes that are ideal to put together a flavourful lunch meal and can easily be made at home. Take a look.


Also read: Indian Cooking Tips: How To Make Restaurant-Style Amritsari Chole At Home (Watch Recipe Video)
Here're 5 Delicious Amritsari Dishes You Can Make At Home:
1.Amritsari Murgh Makhani (Our Recommendation)
Murgh makhani is one of the most popular chicken curries out there. This Amritsari murgh makhani recipe is a home-made version of butter chicken. Tender chicken chunks are marinated and cooked in a rich, creamy and flavourful tomato gravy. Find the recipe here.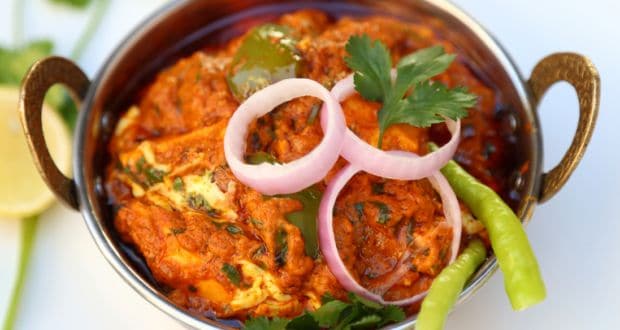 2.Amritsari Fish


Singhara fish is coated in a blend of flavourful spices and then deep-fried until golden brown. Dust off this fish with a bit of garam masala, serve with a lemon wedge and mint chutney and you're good to go! Find the recipe here.
3.Amritsari Aloo Wadi


Bored of regular aloo curry? This Amritsari aloo wadi recipe is a must-try! Urad dal wadis and potato curry are cooked together to give this dish a restaurant-like taste. Try this recipe at home and impress your family with your culinary skills. Find the recipe here.


Also read: Aloo Kulcha, Macchi And More: 5 Amritsari Street Food Recipes You Must Try
4.Amritsari Paneer Bhurji
A quick and easy recipe, paneer bhurji is a staple dish in many Indian households. Scrambled paneer is tossed in mouth-watering spices and garnished with coriander leaves. Being rich in protein, it makes for a wholesome lunch meal. Find the recipe here.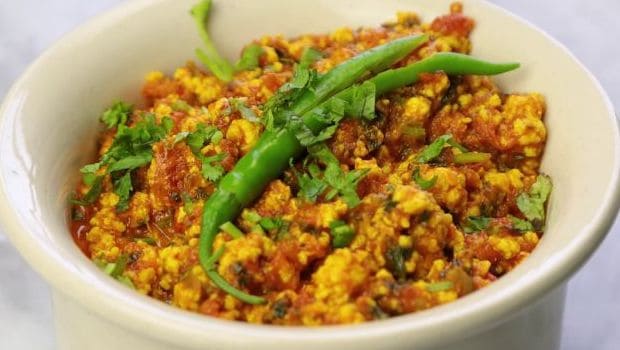 5.Amritsari Magaz Masala


Another signature dish from Amritsari cuisine that can amp up your lunch experience is this Amritsari magaz masala. A rich and luscious lamb brain curry made with freshly roasted garam masalas and melon seeds. It tastes best when paired with naan or chapati. Find the recipe here.


Try out these Amritsari delicacies and tell us which one is your favourite in the comments section below!


About Vaishali KapilaVaishali finds comfort in eating parathas and rajma chawal but is equally enthusiastic about exploring different cuisines. When she's not eating or baking, you can often find her curled up on the couch watching her favourite TV show - FRIENDS.