'Navratri' is a significant
Indian festival
celebrated across the country twice a year. The Chaitra Navratri falls at the cusp of
Spring
and Summer. This Hindu festival is dedicated to Goddess Durga and her 9 avatars also referred to as the 'Nav Durga'. On each of the
nine days of Navratri
, devotees worship a form of Durga or Shakti with special offerings, and traditional rituals to seek the divine goddess' blessings. The nine forms of Durga are Shailputri, Brahmacharini, Chandraghanta, Kushmanda, Skandmata, Katyayani, Kaalratri, Mahagauri and Siddhidatri.The second day of Navratra is dedicated to Goddess Brahmacharini. According to
Hindu
scriptures, she is depicted as a simple ascetic goddess who is far from the material pleasures of the world. Clad in white, the two-armed Goddess is seen holding a
rudraksh mala
and a sacred Kamandalu. Her stance reflects utmost piety and devotion. Her
meditative
form signifies the austere penance undertaken by Sati and Parvati in their respective births to attain Lord Shiva as their beloved consort.Her sage like demeanor has also earned her the name of Tapasyacharini. It is believed that when Parvati was engaged in her deep
meditation
to please Lord Shiva, she was reduced to a mere skeleton. She went on meditating for years through severe circumstances and weather and no food or water. Due to her austere penance, she was named Bharahmacharini by all the
devtas
and Gods who were awestruck by her reverence. It is believed that Lord Brahma descended upon earth to praise her diligence to seek Lord Shiva and gave her the name 'Brahmacharini'. Worshiping this form of
Durga
is believed to invoke the spirit of penance, renunciation, virtue and nobility. Goddess Brahmacharini, the second form Shakti is a
tapaswani
or a sage who loves simple offerings. Devotees wake up
early morning
and worship the goddess after taking a shower. After the
pooja
, they offer a
bhog
of sugar to the Goddess. Some people also offer a handful of fresh
fruits
to the monastic Goddess.(Also read:
9 Best Restaurant Deals You Can Explore in Delhi-NCR
)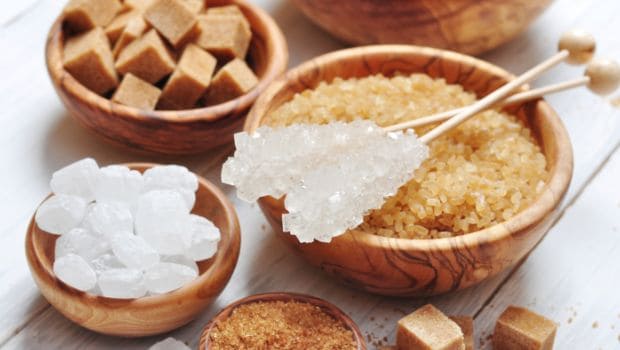 On this day, you can chant the following pious mantra to offer gratitude and invoke the blessings Goddess Brahmacharini:
Dadhana Karpadma abhyamaksh Mala kamandalu
Devi Prasidatu Mayi Brahmacharinya Nuttama
About Sushmita SenguptaSharing a strong penchant for food, Sushmita loves all things good, cheesy and greasy. Her other favourite pastime activities other than discussing food includes, reading, watching movies and binge-watching TV shows.