Navratri 2016: A Specially Crafted Menu for Day 3
Plavaneeta Borah , NDTV | Updated: April 10, 2016 14:27 IST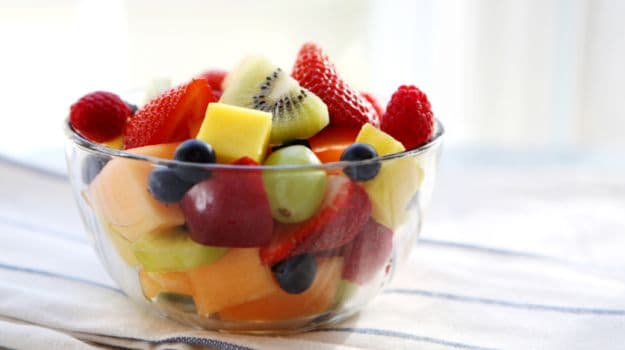 Come Navratri, and it is time for fasting. Most of us may find it tough to go through the nine-day long festival living on very selected food items (sans rice, wheat, pulses, salt, onions, garlic and meat), but on the plus side, the fasting is significant because it also gives your body the necessary break to detoxify from all those winter indulgences and get accustomed to the changing season, as we move towards summer.

While you can't savour your everyday staples – rice and rotis, but there are plenty of other ingredients that you can play around with to create interesting meals at home. Yes, you heard it right! You can actually make this fasting season fun by trying your hands at some lip-smacking dishes made of vrat ka atta like kuttu (buckwheat) and singhera (waterchestnut), sabudana (tapioca), dairy products and a whole range of seasonal fruits and vegetables. Our specially curated Navratri menus by Dr. Rupali Dutta, Chief Clinical Nutritionist, Fortis Hospital, will help you plan your meals strategically, keeping in mind the calorie intake as well as the protein content.
If you have already followed our special menus for Day 1 and Day 2, then following Day 3 would be easy as a breeze. Remember to include fresh juices in your diet like lemon water, coconut water or bael sharbat. It will keep you hydrated and boost up electrolyte levels in the body without adding to the calories. You can also try tomato, cucumber, carrot and beetroot juices, which are light and delicious.

Day 3 Navratri Menu

Early morning:

Start your morning with a refreshing honey lemonade, which is also a recommended potion for detox and weight loss, and soaked dry fruits like almonds and walnuts for an energy boost. Breakfast:

Give a spin to your south Indian breakfast favourite, using buckwheat flour to make Kuttu ka Dosa. Serve it with a home-made Coconut Chutney and a glass of Low Fat Lassi. Lunch:

Keep your lunch meal light and simple by making Sabudana Vada. Team this with a delicious Hung Curd Dip, and we guarantee you will savour every bite of it. Finish with a glass of refreshing Aamras. And guess what? The whole meal amounts to not more than 400 Kcal! Evening Tea:

To curb those 5pm hunger pangs, toss up a bowl of fresh Fruit Chaat. If you are craving for some crunch, then savour Singhare ke Atte ki Matthi – it's very simple to make! Dinner:

Make a plate of wholesome Chawal Ka Upma, using barnyard millet, aromatic whole spices and potatoes. Top it with freshly chopped coriander leaves. Enjoy this with a bowl of Chironji Dal. Bedtime:

Just before you head to bed, have a glass of warm milk, minus the sugar, for a good night's sleep.