My first stop before I sat down to write this feature was an online shopping portal; the search term: 'Barbeque Grill'. I was truly astonished at the surfeit of results. From simple coal
barbeque
grills for Rs 700 to Barbeque fan blowers to larger grills designed for your backyard or terrace replete with accessories, there's more excuses than you need for that BBQ initiation. I remember a conversation at a small town family run
restaurant
outside Yosemite National Park in California just two years ago. The locals were keen to understand if barbecue-style cooking was gaining traction in
India
; at that time my response was negative. Judging by the sheer volume of Barbeque products available, I was probably wrong.It's not just an online phenomenon, barbeque grills and accessories occupy pride of place in brick and mortar home stores across India too. It was only a matter of time. First it was a slew of chain restaurants across India that demystified BBQ and busted two myths in the process. The first that Barbecue style
cooking
was not suited for Indian food and second that BBQ was not suited for vegetarian cuisine. My friends in
Europe
and America might scoff at the idea of a barbecued paneer or capsicum but you can't argue with popular choice especially not in India.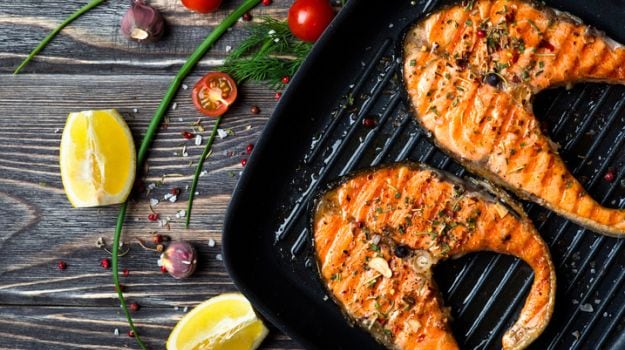 Grill vs BBQ
Many of us mix up barbecue with grilling. Barbecue normally refers to a slow circumvented unit of air and the key is that it's done with the lid closed.
Grilling
on the other hand is cooking with direct heat from the bottom instead of around the source. It's slightly different from what some restaurants tend to pass off as BBQ on restaurant tables in India.So if you're in the market for a grill, look for a product that allows you to tweak the heat controls. It's a different story for a BBQ where a larger BBQ grill allows you to cook the meats better. The other thing to remember is not to keep turning or messing around with the
meat
when it's on the grill. It's something we love to do; maybe it's just for your own satisfaction or you want your guests to think it's tough work! The secret – leave the meat alone and chat up with your guests instead.
It's Not Just An All-American Thing
Quite a few American states will lead you to believe that they do it better than anywhere else in the world. A restaurateur in
New Orleans
filled me on pre-civil war stories when Southern USA ate more pork than beef. Most pork came from wild or semi-wild pigs that were hunted down and "Pig pickin's" would celebrate a large haul of pork. These community meals were probably the pre-cursor to the modern American BBQ that are now customary for small to large social gatherings. But it's not just an American obsession, Britons wait for the slightest sign of a sunny day to pull their BBQ grills out while the Australians are equally passionate about their BBQ. One of the best meals I've experienced in
Australia
was a BBQ dinner (with everything from kangaroo to camel meat in the mix) under the stars with a view of Uluru, the country's iconic Aboriginal site in the heart of the Outback. However my favourite barbecued dish has to be the Bulgogi, Korea's legendary sliced beef dish that is wrapped in lettuce leaves with a hint of the
spicy
Ssamjang sauce.
Your Quick BBQ Cheat Sheet:Meats:
it's clearly not just a
beef
and pork thing; there's no limit or restrictions to what you can barbeque but make sure you source your raw meat and cuts from the right store and be extremely careful how you store it. It's okay to mildly cook chicken if you're not comfortable throwing raw chicken on to your grill.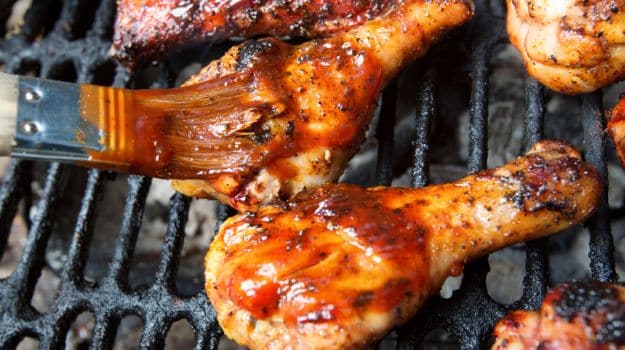 Smoking:
is one of the common
techniques
and hickory wood is one of the popular types of wood used to lend a unique flavour. The meat or fish absorbs the flavours from the smoke of the wood. Most home barbecue grills use charcoal.
Marinades:
use them to soak your meat before you cook it. Typically contain vinegar or some form of oil.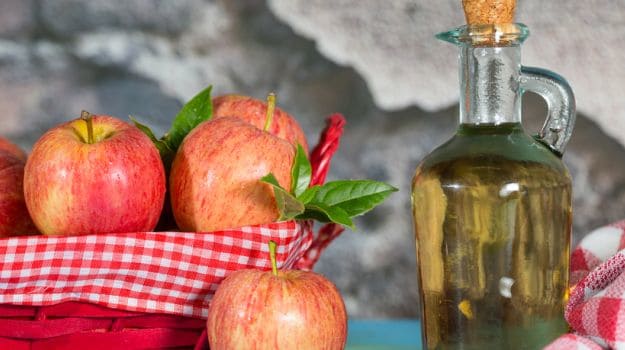 Rubs:
what you pat on to the meat before you cook it. Dry rubs usually contain spices or herbs or salts (and sugar too). The pores of the meat open up during the cooking process allowing the meat to absorb the flavours
Sauces:
Mustard, vinegar and tomato are some of the standard
ingredients
that you will find in BBQ sauces. The sauce is usually an accompaniment once the meat has been cooked.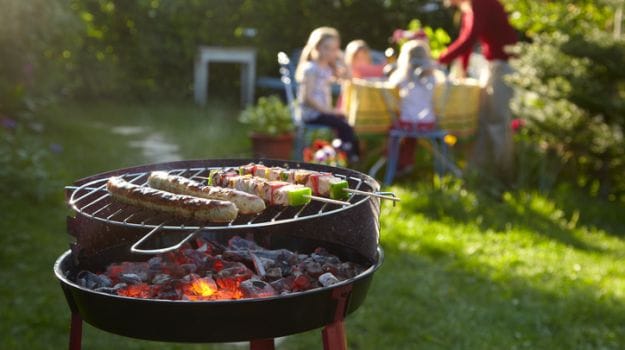 The equipment:
Charcoal grills tend to be quite popular with first-time buyers; you can choose a size that works for you depending on whether you have a large backyard (in which case even a larger gas-powered grill might work) or an apartment balcony. Quite a few Indian brands also offer a 'smoker' that is ideally suited for slow cooked meat or
vegetables
. And of course there are budget and size friendly table top or portable grills that might just work for your next outdoor trip.
About Ashwin RajagopalanI am the proverbial slashie - a content architect, writer, speaker and cultural intelligence coach. School lunch boxes are usually the beginning of our culinary discoveries.That curiosity hasn't waned. It's only got stronger as I've explored culinary cultures, street food and fine dining restaurants across the world. I've discovered cultures and destinations through culinary motifs. I am equally passionate about writing on consumer tech and travel.