Best Indian Recipes- You may have travelled all across the world trying all sorts of cuisines, but when you need your comfort food, that's when you realise that there's nothing quite like Indian food. The aromatic curries, masala-packed fries, biryani and parathas, they work miraculously to lure you into their spell. So prepare yourself to dive into a world of spice-packed, flavour and fragrance rich Indian food. From paneer makhni to Kerala-styled prawns, from mutton roganjosh to Parsi eggs, every dish is an exceptional mix of spunky ingredients and different cooking techniques.

India's regional and cultural diversity reflects beautifully in its food and is possibly the main reason why Indian food outranks that of other countries. Each Indian state has its own unique pandora of flavours and ingredients. Even the spices they use are their own concoction and made from scratch: dhansak masala, panch phoron, garam masala, chicken tikka masala and many more.

Indian food has a few distinct characteristics that make it 'truly desi'; Its generous use of spices like ajwain, dalchini, cloves, black cardamom, star anise, dhania and tamarind. Its affinity for marrying flavours and most importantly its array of addictive street food. Crisp pani puris, mind-blowing papri chaats and steaming hot aloo tikkis.


We've taken on the heavy challenge of listing down 17 exciting recipes that represent the true cultural spirit of India. We hope you enjoy making them as much as we've enjoyed putting them together | 17 Best Recipes Of India
It is one of the signature dishes of Kashmir. Robust with varied spices, the dish is cooked with the aroma of fennel seeds, garam masala, bay leaves, turmeric and is indeed a celebration of all senses. A delicious dinner party option, Rogan Josh can be best paired with butter naan or paratha.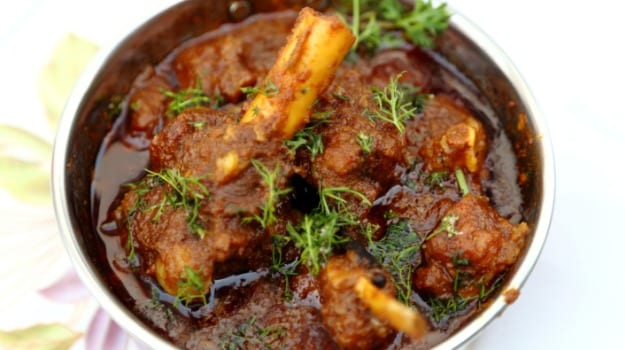 Warm your dinner table with this hearty Rogan Josh, straight from the Kashmiri kitchen!
This gorgeous plate is the reason every Punjabi takes pride in his food. Chunks of chicken marinated overnight in yogurt and a beautiful mix of spices, served with a dollop of melting cream or butter on top. A perfect dinner party recipe, this North-Indian style chicken recipe is made throughout the country with equal zest.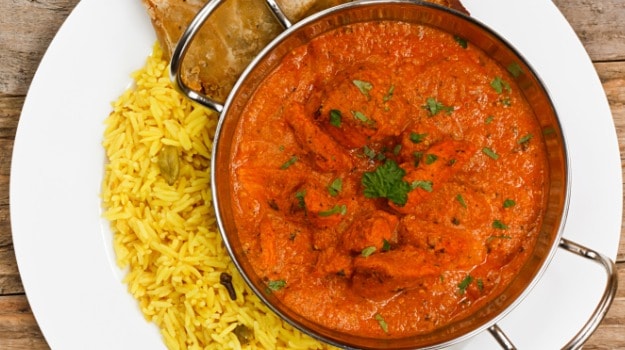 Butter Chicken was invented in the kitchen of Delhi's famous Moti Mahal restaurant years ago, yet it continues to win hearts even today.
A stunner of a recipe, this one gets the Bengali flavours just right. Bhapaa is the Bengali word for steamed and this bengali recipe is exactly what it means. The humble potato tossed in local flavours of panch phoron (five spice powder), coconut paste and mustard oil, steamed to perfection. You can simply say this is a vegetarian version of Bhapaa Maach, just the fish has been replaced with baby potatoes. Simple yet satisfying!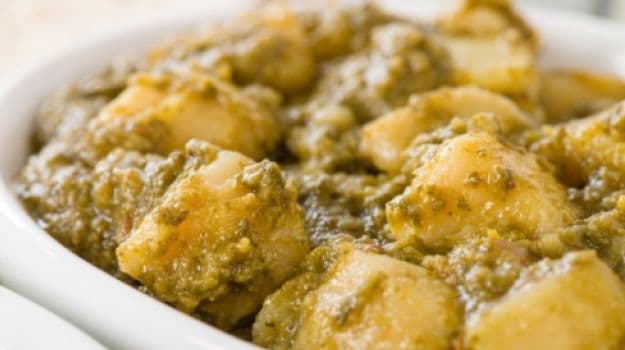 Bhapaa Aloo is the quintessential bengali recipe with the aromatic five spice powder generously used.
Experience authentic Rajasthani flavours with this exquisite blend of yogurt and juicy mutton pieces.This is an easy Indian mutton recipe that you can prepare in about an hour with our step by step process. Serve with rice or any Indian bread at a dinner party. This is also a great recipe for festival get-together during Eid or Diwali.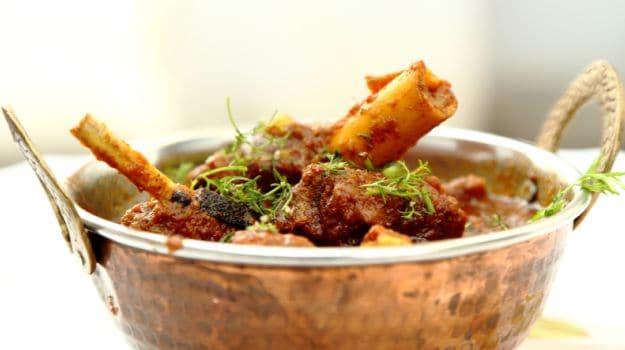 An easy and quick Mutton recipe for your next dinner party.
This stunning dish comes straight from the hidden treasures of God's own country, Kerala. Chicken stew is a popular dish there as a traditional Easter dish and specially among the Christian families for breakfast or brunch. Chunks of chicken bathed in a beautifully spiced and dreamy coconut gravy with soft-centered appams, a southern-style rice pancake.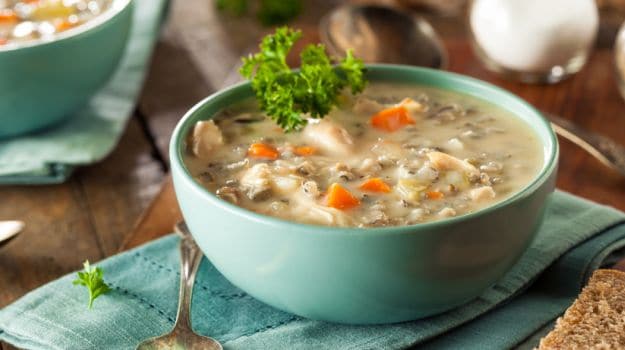 Chicken stew with Appam is said to be originally a British dish, which was later improvised by Malayalee chefs in Kerala by adding coconut milk and distinct spices.
A famous Nawabi recipe from Lucknow passed down through generations. It derives its name from the city of Kakori on the outskirts of Lucknow. It is made with the finest meat of the lamb and a few spices. These kebabs are soft and tender, served best with coriander chutney.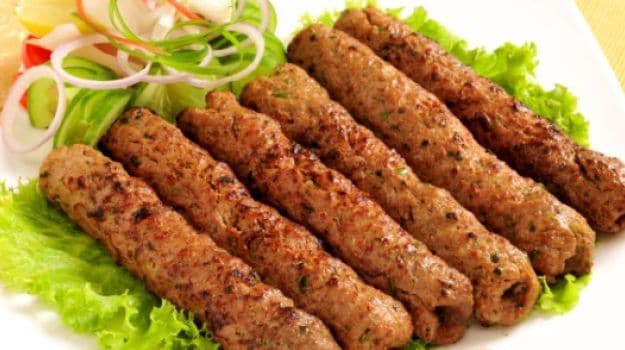 These melt in the mouth kebabs are simply delicious and makes for a great snacking option.
It's the perfect choice for foodies who prefer having their rice with spice, interspersed with tender peaces of meat or chicken. Hyderabadi Biryani is a dish from down the south but spread all across the country and even abroad. Cooked in 'dum style', it's layered with fried onions and mint, serve at dinner parties with a cold raita.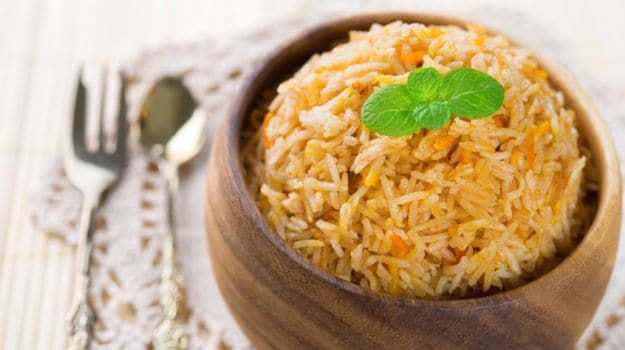 Hyderabadi Biryani is a gastronomic treat to relish at dinner party.
A popular Gujarati snack, Dhokla is a steamed cake made from gram flour and channa dal is one of the best things to come out of Gujarat. You can serve dhokla for breakfast as well as a light snack in the evening along with a cup of tea. A recipe that is steamed and made in just 30 minutes, using besan with a colorful, chili tempering is sure to set your taste buds racing!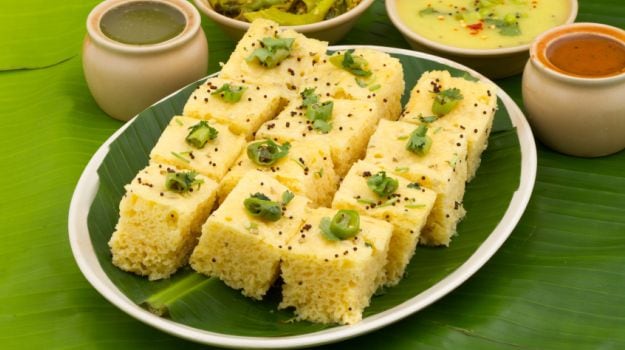 Dhokla is best enjoyed as is however you can serve along with some green chutney.
This one is a an ideal example of the Parsi's need to mix hot and sweet. Succulent mutton chunks are cooked in tomatoes, onions, jaggery and vinegar. It reeks of bold flavours like turmeric and ginger, and is best served hot with fried potato snacks.
This glorious steamed rice pancake with innumerable health benefits has made its way through generations. Idlis are about 2-3 inch wide, fluffy and can be relished for breakfast, lunch, snacks or dinner along with some finely ground coconut chutney and a hot steaming bowl of sambhar.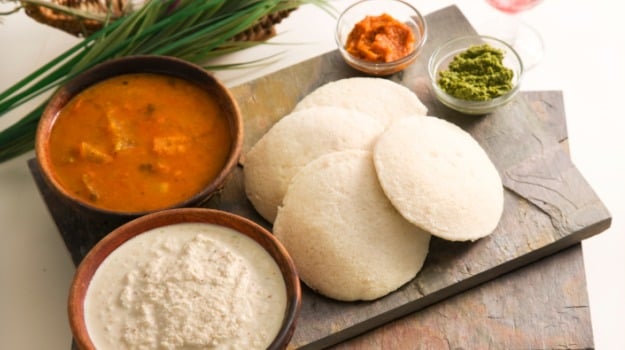 South indian cuisine is light in nature and a meal of Idli Sambhar is a whole meal in itself that is easy to cook.
A luscious, creamy dal recipe loaded with butter, Dal Makhani is one of the classics! It is an absolute favorite recipe that can easily be cooked to perfection at home. You will find this dal recipe in almost every Indian restaurant but with this easy step by step recipe you can make this at home and serve with naan, paratha or accompany with some cooked rice.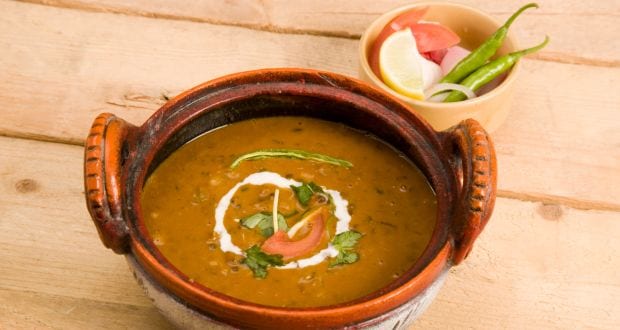 A staple, classic Indian dish, Dal Makhani is a delicious lunch or dinner option.
A comfort food, khichdi is the lightest, most easiest recipe to relish. Topped with dollops of ghee, khichdi is perfect to cook on a lazy weekend lunch or when you are too tired to cook dinner on a weekday. This step by step recipe of khichdi has split green gram(moong dal) and rice come together beautifully for a one-dish meal, complete with all the nutrients.
Easy, quick, light and a whole, nutritious meal. Khichdi is truly a comfort food, in every sense.
Saving the best for the last! Kheer is the quintessential Indian dessert that is made on festivals and special occasions in almost every Indian home. It is delicious, light and easy to cook. This kheer recipe is a low fat makhana kheer, that can even be consumed during the fasting season of Navratri or if you are on a low fat diet. So no more resisting on your sweet cravings with this low fat makhana kheer!
A delicious Indian dessert made of milk simmered till thick with puffed lotus seeds and flavored with nuts and cardamom.
A fragrant rice dish along with the goodness of raisins and cashew nuts give a royal touch to this Pulao recipe.


Indulge in the winter staple with this mouth-watering recipe of sarson ka saag. With the goodness of bathua, spinach and sarson, this recipe is super easy and quick to make.


The kulcha is stuffed with a spicy aloo masala, making it taste just delicious! If you are familiar with making parathas at home, then preparing this all kulcha shall be super easy for you.


Paneer do pyaza is a very popular vegetarian recipe from north India. It is prepared by using paneer chunks dipped into a luscious and spicy gravy.


Have a happy cooking with these recipes that have put India on a global map.