I'm at ITC Grand Chola's new restaurant - Avartana, and the surprises just don't stop. A fine dining restaurant that is willing to push the boundaries of Southern Indian cuisine without diluting authentic flavours. Textures are a big part of Avartana's unique vision of South Indian cuisine. I bump into a family of conservative diners (when it comes to food preferences), who can't stop gushing about the restaurant's clever spin on the curd rice. It's not just Chennai that loves its curd rice. Whether meals end with dessert or not (in many homes in Southern India), there's a good chance they will end with curd rice.
Quite a few communities get trolled for their obsession with curd rice but this is not just a vegetarian obsession. Many of my friends in Kerala love their fish fry with curd rice, while the state's iconic Kadu manga pickle with bite-sized mangoes in brine or in fiery chilli syrup is a 'go to' accompaniment for curd rice especially in the summer. The Avartana version of the curd rice substitutes rice for sago rice and the textures are truly unique. It's not an entirely new idea though. I still remember my grandmother using sago rice (instead of rice) when one of us was unwell or complained of an upset stomach.
Probiotics is one of the big buzzwords in the health food space and its curd rice's probiotic properties that have made it an integral part of diets across South India and it isn't just lunch and dinner menus. Wise folks in my family have always extolled the benefits of day-old rice. Rice that's cooked for dinner is soaked in a little water and then mixed with curd or butter milk with simple seasoning like chopped onions and green chillies and served for breakfast. This rice isn't just rich in nutrients but cools your system and some experts also believe it is lesser calorific than freshly cooked rice. These dieticians build their theory on resistant starch. Rice that is cooled develops into resistant starch and therefore doesn't add much to your calorie intake. It's something that many rural homes continue to eat - the leftover rice is stored in earthen pots to this day and is also not uncommon in the big cities.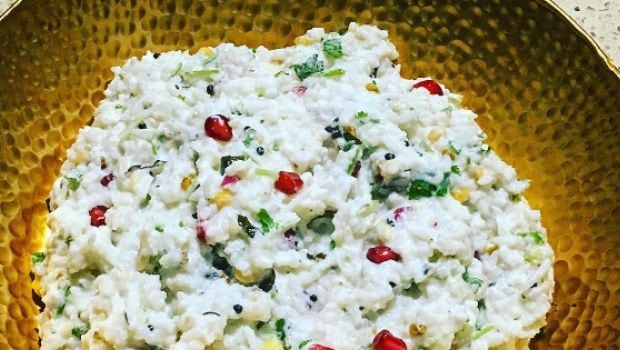 While the day-old rice usually gets a very basic level of seasoning, curd rice is certainly not a lazy person's meal. Many homes throw in a lot of love and ingredients into their version of exotic Bagala Bath from cashew nuts to pomegranates to green grapes. It's also a regular 'prasad' at many temples across South India where it's common for temple cooks to add milk to the mix. This is done to ensure the rice doesn't turn sour especially during the summer.
Here are some variations you can try -
1. Milky Curd Rice
Mash rice (after its cooked) and add milk till it becomes soft. Add a small quantity of curd to the mix
Temper/Season the mix in ghee with mustard, finely chopped ginger, dried red chilly (fry it till it turns black and let it disintegrate), finely chopped coriander and blend it into the mix
You could add finely chopped carrot and cucumber.
Add salt to taste.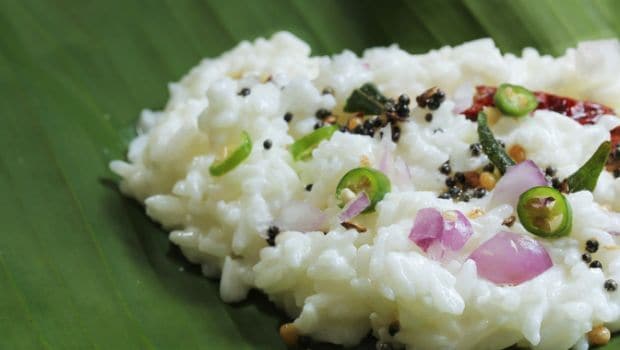 2. Vermicelli Curd Rice
You could substitute the rice with vermicelli. It makes for a great anytime summer snack and tastes even better when served chilled. This is my mother's simple summer vermicelli (or Semiya Bagala Bath).
Roast the vermicelli and cook it in water.
Allow it to cool and add cold, fresh curd.
Temper/Season the mix in ghee with mustard, finely chopped ginger, dried red chilly (fry it till it turns black and let it disintegrate), finely chopped coriander, curry leaves and blend it into the mix.
Add cashew nuts and raisins (optional).
3. Modern Curd Rice
Recipe by Avartana, ITC Grand Chola, Chennai
Ingredients:
1 cup sago
2 cups water
1/2 cup yoghurt
2 Tbsp milk
1 Tbsp cooking oil
1 tsp mustard seeds
1 tsp urad dal
2 green chillies
1 tsp ginger
1 sprig curry leaves
A pinch asafoetida
Method:
Boil the sago until it's 75 % done. strain and rinse under cold running water.
Mix milk, yoghurt with the boiled sago.
Temper it with mustard seeds, urad dal, curry leaves, ginger curry leaves, asafoetida and check seasoning.
Serve with appalam and accompaniments/pickles of your choice.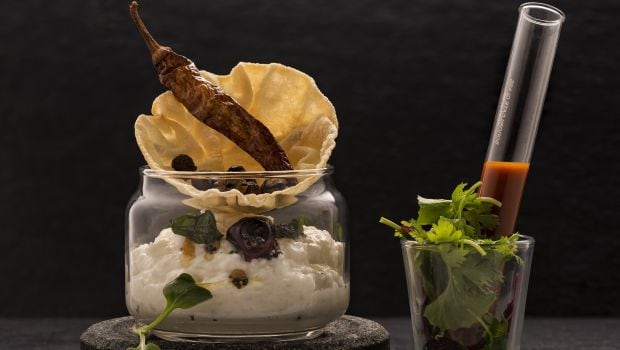 About the Author:
Ashwin Rajagopalan is a cross cultural training expert and lifestyle writer. When he's not writing about food, he thinks about gadgets, trends and travel experiences. He enjoys communicating across cultures and borders in his weekday work avatar as a content and editorial consultant for a global major and one of India's only cross cultural trainers.
Disclaimer:
The opinions expressed within this article are the personal opinions of the author. NDTV is not responsible for the accuracy, completeness, suitability, or validity of any information on this article. All information is provided on an as-is basis. The information, facts or opinions appearing in the article do not reflect the views of NDTV and NDTV does not assume any responsibility or liability for the same.
About Ashwin RajagopalanI am the proverbial slashie - a content architect, writer, speaker and cultural intelligence coach. School lunch boxes are usually the beginning of our culinary discoveries.That curiosity hasn't waned. It's only got stronger as I've explored culinary cultures, street food and fine dining restaurants across the world. I've discovered cultures and destinations through culinary motifs. I am equally passionate about writing on consumer tech and travel.