Delhi Government Bans Sale of Maggi Noodles for 15 Days, Other States Await Results
NDTV Food | Updated: June 04, 2015 15:02 IST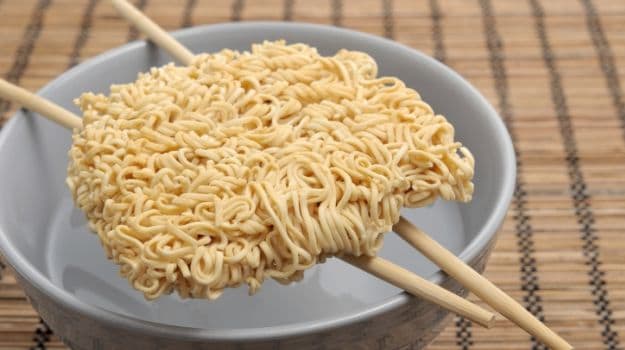 The Delhi government has announced a ban on Maggi noodles for 15 days, saying the lead content found in the samples is beyond permissible limits. It has asked Nestle India to recall all current stocks from the capital and make available new stock, which will be allowed on shelves only after proper checks.

The Union Health Ministry has taken up the matter and also deliberated on the issue with Nestle India. Delhi Health Minister Satyendar Jain met a number of officials of Nestle India and discussed finding of lead beyond the permissible level in Maggi masala (tastemaker). The minister said that he was "not satisfied with their response" and the state government is now ordering tests on all brands of noodles. The union government has referred the Maggi issue to the National Consumer Disputes Redressal Commission to take appropriate action.

10 of 13 packs of noodles tested by the Delhi government were found to have high lead content and were deemed 'unsafe' for consumption. The state government has decided to initiate a case against Nestle India.

The Indian Army has also issued an advisory asking soldiers to avoid Maggi. Over 1,000 army canteens and some Navy canteens have been asked to set aside existing stock of the popular snack Maggi noodles until further orders. A Navy official said verbal advisory has been issued to
all commanders and area managers to suspend the sale of Maggi in canteens "as of now".

The country-wide network of 1500 Central Police Canteens (CPCs) catering to central paramilitary personnel have already discontinued Nestle India's products after detecting alleged irregularities in their packaging in one of their canteens in Dehradun.
"All Nestle products were barred from being listed on CPC network about two months ago. The firm and its products are no long procured for these canteens that serve over 8 lakh central police personnel drawn from forces like CRPF, BSF, ITBP, CISF, SSB and NSG," a senior officer supervising the CPC network said.

(The Dark Side of Instant Noodles: What Makes Them Harmful?)

Around 30% of Nestle India's income comes from Maggi Noodles so this ban is bound to leave a dent in company profits. Maggi Noodles also sits on approximately 70% of the instant noodles market and how drastically that changes is yet to be seen. Another major setback for Nestle is that the country's largest supermarket chain operator Future Group has stopped the sale Maggi noodles brand at all stores across the country.

The move, the first by a retailer in the country, follows country-wide probe against the 'two-minute' instant food brand. "In the interest of consumer sentiment and concerns, we have taken Maggi noodles off the shelves from all our stores for the time being. We will wait for more clarity from authorities to take any further course of action," a Future Group spokesperson said. Consumer cooperative society Kendriya Bhandar is withdrawing Maggi noodles from its 130 stores in and outside Delhi.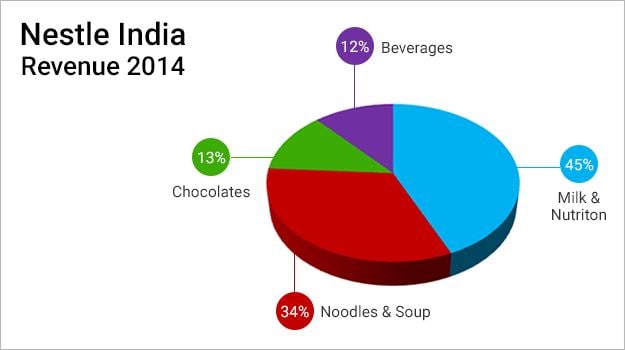 Modern retail outlets like Big Bazaar run by the Future Group contribute a large chunk of sales for FMCG firms, including Nestle. The Future Group operates retail formats under brands such as Big Bazaar, Easy day, KB's and Nilgiris, with 570 stores across 243 cities.

Meanwhile, samples of Maggi noodles are being tested in more states across the country. Punjab has ordered laboratory testing of samples. "We have taken almost 60 samples of Maggi noodles collected from various parts of the state for laboratory testing," Punjab Heath and Family Welfare Minister Surjit Kumar Jayani told PTI. He said that the samples have been sent for testing in a government laboratory in Amritsar. "If any lapse is found as per food safety standards, then appropriate action will be taken in this regard," said Jayani.

(Maggi Noodles Found with Excess Lead: Doctors Respond)

Maggi samples are also being tested in Telangana. "We have taken 22 samples from our state. We have sent them for screening. Actual reporting time is two weeks maximum," said K Amarender Reddy, Director of Institute of Preventive Medicine (IPM), Telangana.

The testing is being done as part of the nationwide drive on the directives from the Central food safety body, Reddy said. "It is a directive, not from the state government but from the Central food safety. The directive has gone to all states to lift the samples. We look for those two items, mono-sodium glutamate and lead," he said.

(All That You Need To Know About the Notorious Taste Enhancer - MSG)

An official of the Food and Civil Supplies has collected 25 more samples of Maggi noodles from different parts of Maharashtra. "15 samples have been taken from Pune division, four each from Mumbai and Konkan, one each from Aurangabad and Nagpur. As many as 17 samples have been sent to Pune FDA lab and eight are being tested in Mumbai," the official said.

"Food and Civil supplies Minister Girish Bapat has asked FDA Commissioner Harshdeep Kamble to ensure that the sample reports are availed in two days time," the official added. Samples have also been sent for testing in Odisha, West Bengal, Bihar and Haryana. The reports are expected within a few days.

On the other hand, Maggi noodles were tested safe for consumption in Goa. FDA deputy director Jyoti Sardesai said that the tests conducted on Maggi products, both at the local production unit and retail stores, showed that monosodium glutamate (MSG) and lead levels were within accepted limits.

In Kerala, Maggi noodles were pulled out from about 1,300 government-run outlets while tests were being conducted. Later, the state government said that the samples taken from Ernakulam district found lead with permissible levels. Test results for MSG are still awaited.

(Beyond Maggi Noodles: Some of the Most Shocking Food Controversies)

As Nestle India faces trouble in more states, their officials will be summoned and more action may follow, including a possible ban in various states on the famous '2-minute' instant noodle, after the final lab test report is received.

However, Nestle India claimed it has got samples tested in an external laboratory as well as in-house and that the product was found "safe to eat". They also denied receiving any order from the central or any state FDA authority for recall of its Maggi noodles as the controversy over safety issues deepened.

(Maggi Noodles Controversy: Delhi Government Finds Samples 'Unsafe')

"We have not received any official communication from the authorities so far," the company said in a BSE filing. It further said, "We wish to state that we have till now not received any orders from any state/Centre FDA authorities to recall Maggi noodle products in the market except an order from the Uttar Pradesh FDA dated 30.4.2015 asking us to recall a batch of Maggi noodles manufactured in February 2014, which had already reached the 'Best Before date' in November 2014."

(Nestle India Tests Maggi Samples, Says Lead Within Safe Limits)

It has been at the receiving end with several state governments ordering tests to find out lead and monosodium glutamate (MSG) content in Maggi noodles and said it's "cooperating with the authorities".

Adding fuel to fire, Nestle India feels the heat over the Maggi noodles controversy as the shares of the company have slumped over 10 per cent amid growing concerns about safety standards regarding the use of MSG (monosodium glutamate) and lead. The stock plunged 10.10 per cent to Rs 6,119.40 on BSE. On NSE, it fell sharply by 10.2 per cent to Rs 6,109. BSE has sought clarification from Nestle India with reference to reports that the Maggi samples failed safety.

With inputs from PTI