Today is one of the most auspicious days for all the Muslims in India -- it's Eid ul-Fitr. Eid marks the end of the holy month of Ramadan. It is the first day in the month of Shawwal. Muslims around the world gather together and read out their prayers before they sit for the festive spread and indulge in delicious savouries and sweetmeats. Little children also get a host of goodies and gifts as a form of Eidi from elders. From biryani, to tikkas, kebabs to Haleem, a quintessential Eid spread is melange of rich, meaty and wholesome dishes. But, since Eid ul-Fitr is known as 'Meethi Eid.' Make the most this Eid with these amazing desserts.
We are raising a toast to the delicious and toothsome Eid sweets and desserts associated with the festive occasion. Read on and enjoy.

1. Sheer Khurma
A Meethi Eid means meethi sevaiyan or sweet vermicelli, which is prepared lavishly across Eid. Sheer, or ksheer khurma, is a delicious milk pudding made with vermicelli, milk, date and host of chunky nuts. Sheer khurma literally means "milk with dates" in Persian. Restaurateur and Chef Osama Jalali says, ksheer is the milky and denser version of seviyan. It is generally savoured first thing in the morning after the first namaz (prayer) of the day on Eid. Here's a delicious recipe of the Sheer Khurma.
(Also Read: 6 Special Dishes You Must Prepare On Eid al-Fitr)
Sheer Khurma is lavishly prepared in Eid

2. Double Ka Meetha or Shahi Tukda
Made by frying small pieces of bread, dipped in condensed milk, and dry fruits and infused with a hint of cardamom, shahi tukda may safely be dubbed as one of Awadh's best contribution to Indian cuisine. Down south in regions like Andhra Pradesh and Telangana, shahi tukda is referred to as double ka meetha. Resembling each other in taste and presentation, there are no striking differences between double ka meetha and shahi tukda except in terms of thickness, the latter is slightly fluffier. Here's a delicious recipe of shahi tukdafor this Eid festivities.

(Also Read: Shahi Tukda: The Mughlai Bread Pudding We Can't Get Enough of)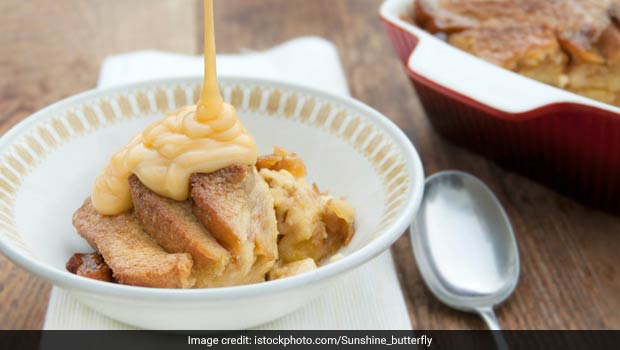 Shahi tukda is made by frying small pieces of bread, dipped in condensed milk

3. Baklava

Crunchy and delicious, baklava is a Turkish dessert made with layers of filo pastry laced with butter and layers of chopped pistachios and nuts. These baked pastries are soaked in rose flavoured sugar syrup, which gives the pastry its signature fragrant essence. Here's a recipe of baklava that you can try at home. The process is slightly cumbersome, but we assure you the end product is worth it all. (Also Read: Eid 2018: Top 8 Delectable Chicken Recipes To Prepare For Eid al-Fitr)


4. Phirni

Often dubbed as a close cousin of kheer, phirni is typically milk thickened with rice flour and flavoured with cardamom, saffron, rose water and topped with pistachios and nuts. Phirni uses ground rice rather than whole rice. It is a prepared widely during Eid festivities and is traditionally served in clay vessels, which helps keep the temperature of the dessert down. Here's a recipe of phirni to take your festive spirit a notch higher

(Also Read: 13 Genius Tips To Make The Perfect Biryani This Eid)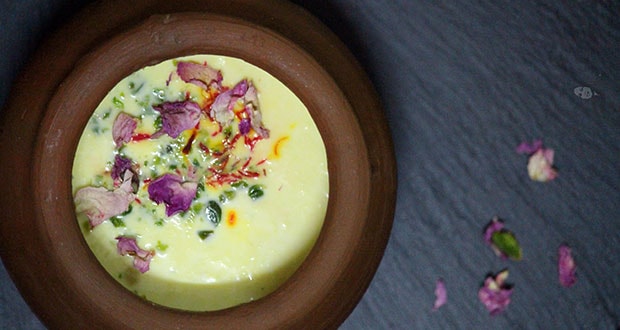 Phirni is typically milk thickened with rice flour and flavoured with cardamom and saffron

5. Kulfi Faluda

Loaded with nuts and indulgently creamy,kulfiis one summer staple we are always up for. This festive season, here's another reason to enjoy this dense, delicious and nutty dessert. Guess what? It is ridiculously easy to make at home, too, and can be made with basic ingredients like milk and nuts. Here's a delicious recipe of mango pista kulfi you can try at home. Kulfi is teamed best with slurpy and deliciousfalooda, here's a recipe.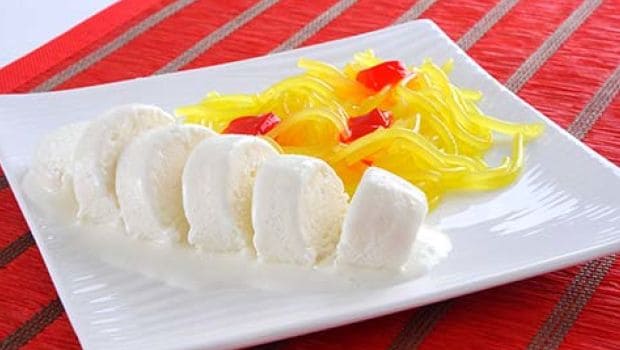 Kulfi is one summer staple we are always up for

Enjoy these Eid sweets like never before! Eid Mubarak!

About Sushmita SenguptaSharing a strong penchant for food, Sushmita loves all things good, cheesy and greasy. Her other favourite pastime activities other than discussing food includes, reading, watching movies and binge-watching TV shows.