The concept of 'Farm to Table' is really simple. It involves buying fresh produce from farmers and putting it on your table. Sounds familiar? Well, traditionally this is what we did for ever. Somewhere along the way, we gave into convenience and the ability to buy food of our choice from around the world, all year round. A lot of our meals became easier to cook using readymade ingredients and the food industry boomed. More processing and greater demand led to farmers turning to an ever increasing use of pesticides, giving up traditional farming methods to earn more. Today in a world where almost every home and most restaurants are using processed foods, eating more fast food and food from overseas, there is a silent but growing movement of people, chefs and farmers, which is committed to seasonal fresh food grown responsibly.
Why is this a better way to live? Well, I can think of a number of good reasons why this idea can and should be considered by many.
1. One of the main reasons that people are turning to fresh produce is that fresh produce looks and tastes much better. Vegetables & fruits are picked fresh at their peak. Fresh meat, from animals reared ethically and allowed to forage on natural grass, without the use of antibiotics to enhance their growth translates into a dish full of flavour and health.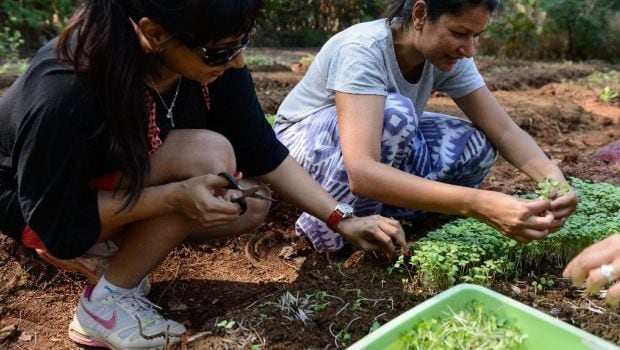 2.
Locally procured food has travelled a lesser time and distance to your kitchen preserving the nutrients. Foods from faraway places and overseas have to be preserved and need to travel by ship, air and trucks to reach you. This travel could range fro a few days to even a few weeks! Needless to say, fresh produce adds a dimension to
food
like nothing else.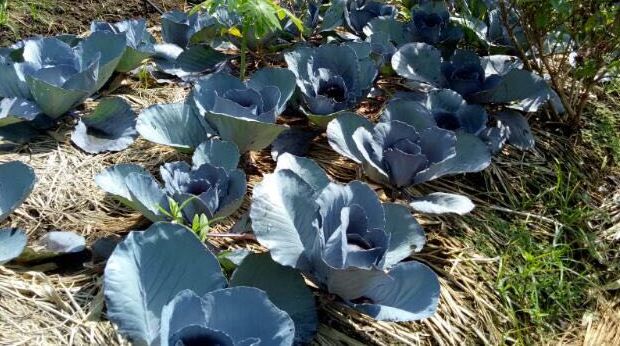 3.
Local farming helps maintain the diversity. Large scale productions demands that the variety chosen for plantation ripen simultaneously, are hardy enough for harvesting, survive packaging and have longer shelf lives. Small local farmers usually grow different varieties to be able to harvest all year round which means lots of colour and flavour. It also helps enhance the health of the soil in turn making our food more nourishing.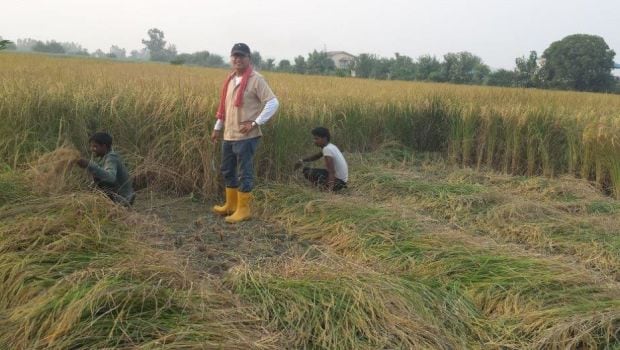 4. Eating locally sourced food also helps you support the families of farmers, thereby preventing them from selling off land to create a concrete jungle. You ensure that there will be farmlands in the future. Farms are an ecosystem, they contribute immensely to conserving the soil, water sources and help remove carbon from the atmosphere. It also gives you a place to learn and teach your children about seasonal foods and healthy eating.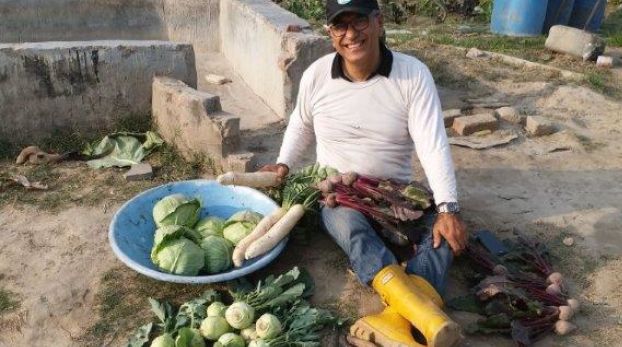 These benefits are encouraging not just families to go local but there is also a silent, but growing movement, of chefs and restaurateurs who are committed to seasonal fresh food grown responsibly. They understand the variety, richness and nutrition it brings to their dishes.
Chef Anuj Wadhawan, Executive Sous Chef, Roseate House of Roseate Hotels & Resorts says "The vegetables we usually eat reach us through several third party wholesalers and not from the farmer; this produce travels, overloaded miles in an open truck which kills the vitamins and nutrition of the food we eat." At Roseate Hotels & Resorts ingredients are sourced from their own organic farm in Delhi which is minutes away from both the properties in the city. Here vegetables are nurtured, without any chemicals and pesticides, in their natural climate and are available seasonally. This gives him a chance to provide their guests with delicious seasonal dishes like Watermelon Salad, Gongura leaves sabzi , Jamun Jam and Jamun Kanji, Amla Murraba and much more.
Sanjay Bhalla of Thewaywewere farms in Noida takes it further. They not only engage in Organic Natural Farming, you can experience it first hand while visiting them for a meal. Guests are treated to lunch made from fresh organic vegetables they choose from the farm, these are then cooked on
chulas
and served with different
rotis
made with traditional grains like
bajra
, and
makka
- all grown in house. Kids can go plucking seasonal vegetables or play with the calves or even try their hand at farming on the property. They also boast of a herd of Gir cows that produce milk rich in A2 proteins and is used to make the
Ghee
, Butter, Curd, Butter Milk,
Paneer
etc. These cows are fed green fodder grown within and their urine and dung is used as a natural fertilizer.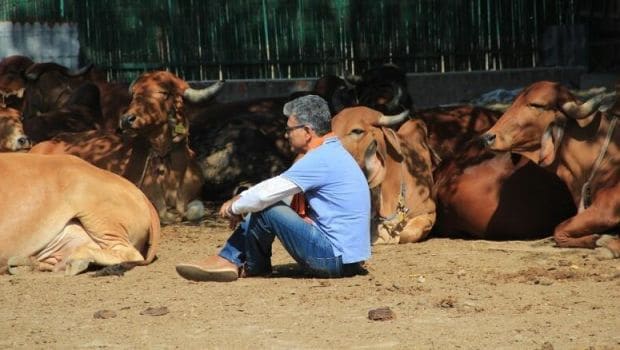 Herd of Gir cows that produce milk rich in A2 proteins
Delhi's not alone when it comes to experiencing this Farm to table concept. Mumbai, with its metropolitan culture and a vast population of eager to experiment people has some very interesting places to enjoy a farm to table experience.
Gauri Devidayal's journey started from a surplus of spinach on her farm, which her chefs loved. Travelling to California where, the concept of Farm to Table is almost a way of life for restaurants, convinced her that "this it was a natural direction for our restaurant too.' Today when you eat at The Table in Colaba, you get vegetables from her own farm, the journey for the produce to go from the farm to the restaurant is approximately one hour, door to door, ensuring maximum freshness. In the early day, Gauri's chefs were amazed by the high quality of her produce. She later partnered with Adrienne Thadani of Fresh & Local, a group which specialises in Urban Farming. Together they have worked out a very efficient system that ensures that using freshly plucked, seasonal produce at the restaurant is an everyday affair.
Masque is a wilderness-to-table restaurant set in Mumbai's mill lands, where fresh, local ingredients are used to create a seasonal menu with international flair. Everything used is sourced from within the country, and the menu changes when the seasons do, ensuring that only the highest quality ingredients reach their patrons. Some of the ingredients are grown on their very own farm; the food is driven and inspired by what the farmers and purveyors offer on a daily basis. Chef Prateek Sadhu's inspiration comes from generations-old gastronomical culture of Kashmir and the Himalayan belt. He taps into influences and flavours from the region, returning to the roots of the unexplored Himalayas through modern cuisine.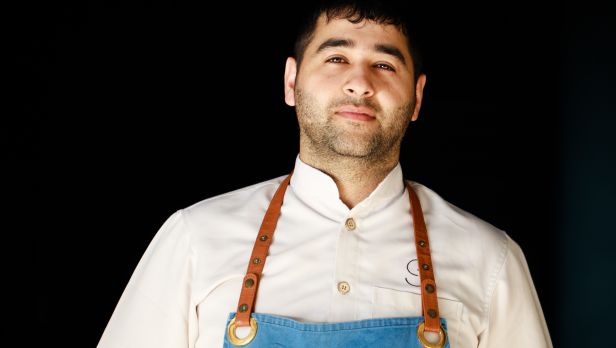 Chef Prateek Sadhu's inspiration comes from the culture of Kashmir and the Himalayan belt.So do your bit, go seasonal and local for better health for your family and the environment. Today is a good day to start!