Having weight loss
issues? Eat fruits. Dull Skin? Eat fruits. Hypertension? Eat fruits. It is almost baffling how almost all our queries and concerns around nutrition and health are met with the traditional response of eating fruits. But that is the great nutritional power of fruits, which are rich in umpteen minerals, vitamins, flavanoids and
antioxidants
, and are our best companions for multiple health benefits. But is it enough to consume a bunch of fruits any random hour of the day, or is there a specific time where we can make the most of the nutrition? Is there also a time where we should absolutely avoid taking fruits?
So what is the best time to eat fruits?
While nutritionist across the world are in favour of maximum intake of fruits through the day, several nutritionists and studies also set out the best time to have fruits to reap maximum benefits. Eating fruits as one of the first things in the morning on an
empty stomach
along with a glass of water tops the chart.In the book
Healing Foods
by DK publishing house, fruits for breakfast has been promoted as a healthy way to kick-start the day and how it keeps
infections
and health risks at bay. In their section 'Easy-mover breakfast', they've mentioned, "Fruit is a source of anti-oxidants that helps rid the body of cell damaging free radicals and
suppress inflammation
." Also Read: (
Know Your Food: How Much is One Portion of Fruits and Vegetables?
)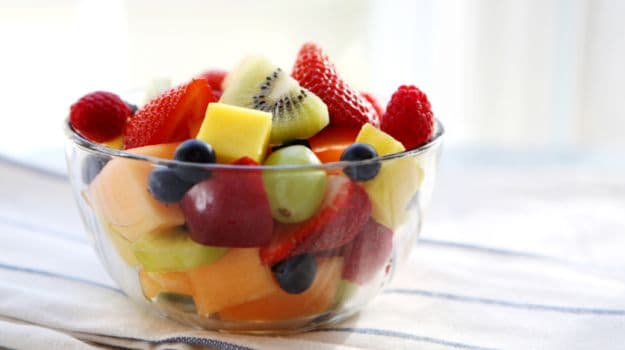 Eating fruits between your meals is also seen as a good habit to have your plateful of nutrition, as it is the time where digestion is quick and also different
enzymes
are secreted and used by the system to digest the fruits. If fruits are taken in between meals or on empty stomach, there is a better processing of all the nutrients, fiber and simple
sugars
in the body.Renowned nutritionist, Dr. Roopali said, " Fruits are the best snacks in between the meals, it is low in calories, and high in minerals like sodium and pottasium. It helps you battle those voracious hunger pangs."
However, experts also ascertain a window of 30 minutes that should be maintained between your intake of fruits and your meals and vice-versa. For
diabetic patients,
a gap of two hours after the meal and one hour before the meal is advisable. Eating fruit right after meals is also not widely advised by a couple of experts, as it may not get digested properly.Another best time touted for eating fruits is before workout and
post workout
. Eating fruits before workout lends the body an immediate
slush of energy
to carry out the strenuous workout, and also replenish the emptied energy levels after the workout.
Dr. Roopali says," If you are into exercising, it is best to have a banana or a mango, before or after your workout. It manages to infuse the required amount of energy and also works as an electrolyte."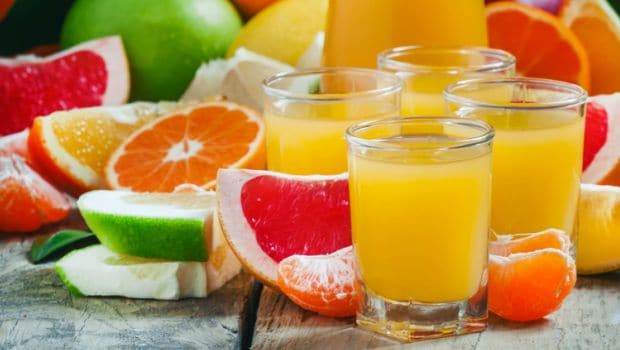 Celebrity
nutritionist Pooja Makhija
likes to insist that there is no time for good nutrition. One can have fruits on an empty stomach, before or after a meal, and even start your day with a bunch of these nutrition-filled marvels. Our
digestive system
is always prepared to absorb the nutrients from fruits whenever we decide to eat them.For people looking to loose the extra pounds, Makhija says, "If you are looking to
lose weight
, it can help to eat fruits before your meal as the fiber and water will fill you up and thus, prevent binge eating."If not bad, is there a slightly inappropriate time to consume fruits too? It is definitely not advised to eat fruits before going to bed. Celebrity Nutritionist Pooja Makhija says, "Just avoid having anything right before bed time as it can interfere with sound sleep." Eating fruits right before going to bed can spike your energy owing to its sugar content, preventing your body to power down when it should.Also Read: (
Summer Special: Indulge in Jamuns, the Purple Hued Fruit of the Gods
)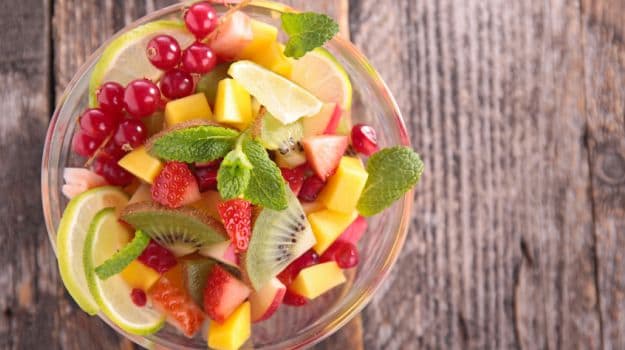 Also Read: (
How to Eat Dragon Fruit: 5 Delicious Ways to Try it
)Experts insist, people on a weight-loss spree also need to be a bit careful. While consuming fruits rich in
fibres
give you a feeling of fullness preventing you from binging into high calorie food, however taking fruits with or right before a meal may tend to increase this effect. You might totally neglect the other higher-
calorie food
, which is also essential. If your body turns coloric-defecit, it will start using the fat stores as energy.Pairing fruits with another food may prove to be a tad risky for diabetics too. Taking fruits with other
foods high in protein
, fibre and fats, can reduce the pace of sugar from fruit to enter the small intestine, thereby registering a slight rise in the
blood sugar
, as compared to eating the fruit alone.Summers are here, markets have already lined their shelves with the juiciest of mangoes, and pineapple, water melons. Keep in mind these basic guidelines and gorge into these seasonal delights.
About Sushmita SenguptaSharing a strong penchant for food, Sushmita loves all things good, cheesy and greasy. Her other favourite pastime activities other than discussing food includes, reading, watching movies and binge-watching TV shows.