South Indian cuisine on a whole is a melting point of regional delicacies from different corners of the southern part of India. Similar yet so different, each dish is better than the last! Ranging from refreshing summer foods and tantalising party starters to some of our favourite breakfast delicacies, the southern India platter never disappoints us foodies! From the vast landscape that is the south of India, we bring for you some must-try delicacies from a famous royal town known for sandalwood oil, its delicious dosa and one of our favourite southern sweets. Guessed it yet? We are talking about none other than Mysore!


(Also read: On the Griddle: The Most Famous Dosas from South India)


From the land of the celebrated Mysore dosa, we bring to you some more toothsome delicacies that you should definitely try! Here is the list:
5 Mysore-Style Recipes That Are A Must Try:
1. Mysore Masala Dosa: (Our Top Recommendation)
It would definitely be unfair to talk of Mysore style dishes and not talk of the crown jewel of the city, isn't it? Mysore masala dosa is easily one of the toughest competitions to the classic masala dosa, and has been one of our go-to versions whenever we are in the mood for some dosa. Want to try the authentic taste of Mysore? Try this recipe here to make delicious Mysore masala dosa at home.


2. Mysore Chilli Chops:
A mutton dish from Mysore that is apt for parties or weekend dinners, the chilli chop is going to be a hit with all non-veg lovers! Lamb cutlets marinated in a variety of spices with a burst of red chillies, are wrapped in sesame seeds and grilled till golden. Pair it with parotta, or serve it as is with a generous garnishing of lemon juice and fresh coriander. Click here for the recipe.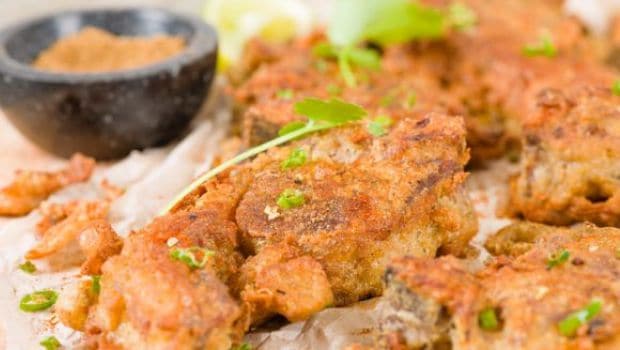 Mysore chilli chops are juicy and spicy.
3. Churumuri:
A south Indian snack that is found in abundance on the streets of Mysore, churmuri is a quick and easy snack that can be enjoyed for tea time. Also known as 'Masala Mandakki', this snack has a fairly simple recipe and is ready within 10 minutes. Click here for the recipe.


(Also read: 7 Best South Indian Mutton Recipes)
4. Mysore Bonda:
Another famous snack from Mysore, the Mysore bonda is a sumptuous fried dumpling typically stuffed with a spicy potato filling. Bonda can be both sweet and savoury and is quite famous in all of southern India. Click here for the Mysore bonda recipe.


5. Kaju Mysore Pak:
Let's end the list on a sweet note, Mysore Pak, which is the quintessential sweet that we all know of, gets a much more delectable twist in this kaju Mysore Pak recipe. This version is made with cashew nut, besan and ghee. This sweet is native to Karnataka and is known for its softness and great taste. Click here for the recipe.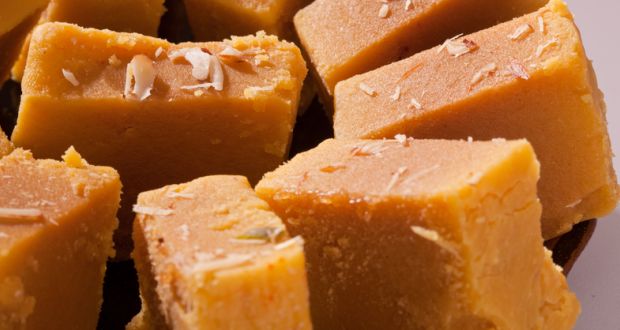 Mysore pak is a famous delicacy from Mysore.
There you go, try these Mysore-style recipes at home. Which one is your personal favourite? Let us know in the comments below.