There must be a reason why almost every fitness enthusiast is seen munching on flaxseeds. Flat, nutty and shiny, flaxseeds are a treasure trove of health benefits. The superfood is packed with beneficial nutrients, omega-3 fatty acids and fibre. From aiding weight loss to boosting oestrogen levels and heart health, the benefits of flaxseeds are multi-faceted. It is no wonder then, that people have found so many ways to make most of the superfood. Flaxseed oil is one of the healthiest additions you can make to your diet. Made from freshly ground flaxseeds, flaxseed oil contains 50 to 60% omega-3 fatty acids (alpha-linolenic acids) and lignans. Flaxseed oil is best consumed fresh. If left exposed or heated, it tends to lose its nutritive value.
(Also Read : Amazing Benefits Of Having Flaxseed (Alsi) Ladoos In Winters )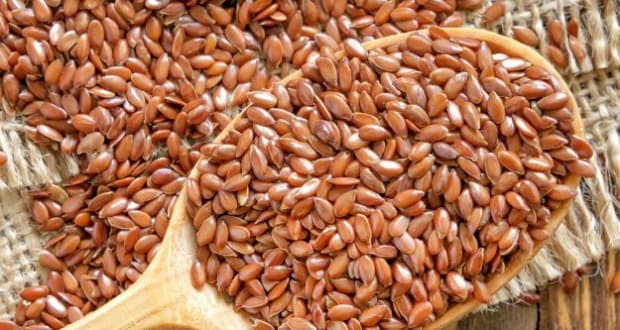 Flaxseeds are a treasure trove of health benefits
Here are some flaxseed oil benefits you may not have known:1. Heart Health:
Flaxseed oil is very effective in maintaining overall
heart health
. According to the book, 'Healing Foods', "flaxseed oil is loaded with essential fatty acid (alpha-linolenic acid (ALA)), which can help prevent
heart attack
and stroke. ALA may reduce heart disease risk in variety of ways, including reducing inflammation and excessive blood clotting, promoting blood vessel health, and reducing risk of arrhythmia (an irregular heartbeat)"
2. Prevents Dry Eyes:
The book 'Healing Foods' also notes, that flaxseed oil may help improve dry eyes associated with Sjogren's syndrome. Sjogren's syndrome is a disorder of
immune system
, wherein, the mucous membranes and moisture-secreting glands of your
eyes
and mouth result in decreased tears and saliva.
Flaxseed oil may help improve dry eyes associated with Sjogren's syndrome
3. Packed With Polyunsaturated Omega-3 And Omega-6 Fatty Acids:
Apart from boosting heart health, there are many other benefits of
omega 3 fatty acids
. From boosting eye health, to cutting down
depression
, fighting inflammation in arteries and protecting brain against ageing, omega-3 fatty acids can prove to be quite beneficial.
4. Anti-inflammatory Properties:
There have been some studies in the past that suggest that flaxseed's high omega-3 fatty acid content, may help reduce inflammation, which could significantly bring down the risk of heart disease,
cancer
and various other diseases.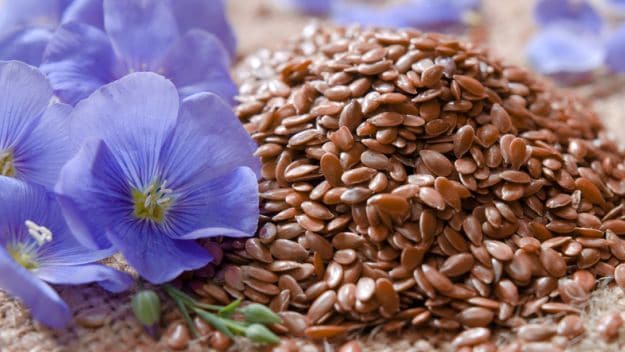 Flaxseed's high omega-3 fatty acid content, may help reduce inflammation
5. Aids In Weight Loss
Just like flaxseeds, flaxseed oil may also do wonders for
weight loss
; this is primarily because of its ability to boost your
digestive
health. Flaxseed oil lubricates the colon and works as a natural laxative and soothes constipation too. Smoother outflow of toxins and waste facilitates weight loss.
How To Use Flaxseed Oil:
You can use flaxseed oil for
salad
dressings, dips and sauces. Some people also blend a bit of it in smoothies and shakes for an extra zest and a healthful boost. Like
olive oil
, flaxseed oil also has a low smoking point, so it is not really advisable to cook the food in flaxseed oil. You may run a risk of losing out on essential nutrients.
Flaxseed oil also has a low smoking point
Go ahead, include flaxseed oil in your diet and see the results for yourself.
About Sushmita SenguptaSharing a strong penchant for food, Sushmita loves all things good, cheesy and greasy. Her other favourite pastime activities other than discussing food includes, reading, watching movies and binge-watching TV shows.