Children are actively involved in various extra-curricular activities that require them to be at the peak of their energy levels at all times. As mothers, we all try to give our
children food
that's good for them but sometimes balancing good-for-you with yummy can get a little difficult, especially if you have
picky eaters
.
It isn't enough to just ensure they're well fed; but that they're eating nutritious food even at snack time. This is where I find boneless chicken to be a huge lifesaver. We all know how quickly chicken cooks and how well it works with different flavours and ingredients, besides being full of protein, minerals (including phosphorus and calcium) and vitamins like B6 in addition to being a lean, lighter meat with low fat (especially boneless chicken that doesn't include the skin). It all makes it perfect for use in snacks that children will eat without complaint. So you will never run out of ideas for new offering to tempt the easily bored kids of today.
Nutrition Served Through Variety
Variety is a huge requirement with children. I usually have a few packs of boneless chicken in my freezer and a variety of spices, condiments and sauces in my pantry so I can quickly put together fun snacks for perpetually hungry children. It's so easy to cook with and it can be used in so many ways - tikkas, kebabs, pies, sandwiches, pastas, wraps, crumb-fried tenders, pizza, salads, and even in bhel and chaats - you can use boneless chicken on virtually everything that kids like to eat.
1. Chicken Wraps / Roti:
Use your favourite spice mix, dried herbs or even barbeque sauce to marinate boneless chunks of chicken - different flavours will make for a nice variety of chicken options - and keep ready-to-use single portions. Grill or pan fry quickly and make a wrap along with cheese and fresh veggies. This simple snack will give the little one a good dose of fiber, protein, and a host of vitamins, minerals and other nutrients.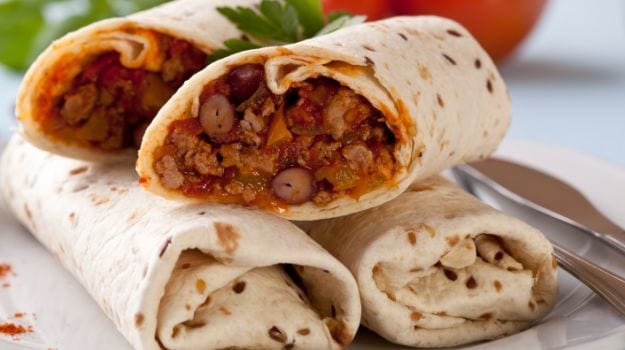 2. Serving Sandwiches:
In fact, you could set up a little sandwich bar! Flatten boneless fillets of chicken with a meat mallet to tenderise them, then grill with a dash of olive oil. Season with salt, pepper and herbs and cook for around five minutes till done. Cut the grilled chicken into strips and make Subway kind of sandwiches. You can use home-made or store bought mayo along with loads of crisp lettuce, veggies, slices of cheese and whatever else your little ones like. Fill it up with plenty of chicken and you will have a well fed and happy kid for sure.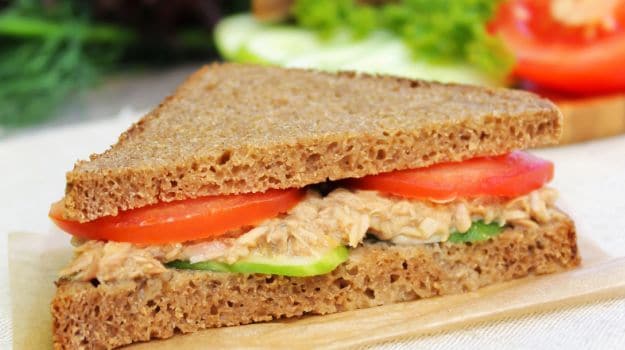 3. Fun Snacks
Alternatively, store cooked chicken in the fridge and add them to bhel or chaat for a funky twist to an evening favourite. You can also cut cooked chicken really small, sauté lightly, and add to any soup making it more delicious and nutritious too. Use them on home-made mini pizzas loaded with colourful vegetables that will definitely appeal to the kids. Especially if you top them with plenty of cheese before you pop into the oven. In fact, get your kids to help you, it will keep them busy too.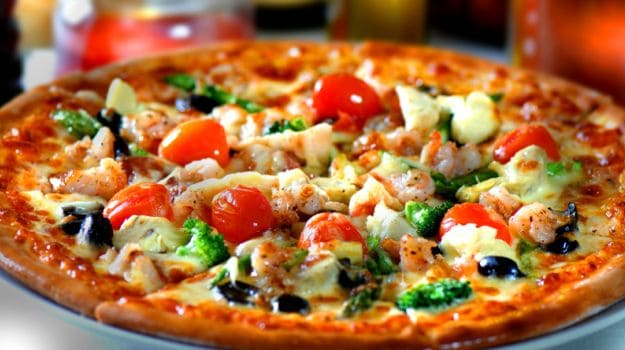 What I really love about using boneless chicken in snacks for the kids is how easy it is to prep and store, either marinated or cooked, so when the kids are hungry it takes me barely 10 minutes to put together something they will enjoy eating. And, I'm not hearing any complaints in my house!
Here's a recipe that's always a winner -
Oat Crusted Chicken Tenders
Serves 4
This super easy recipe is always a hit with kids - tender chicken smeared with a bunch of spices and fried crisp. For the recipe, click
here
.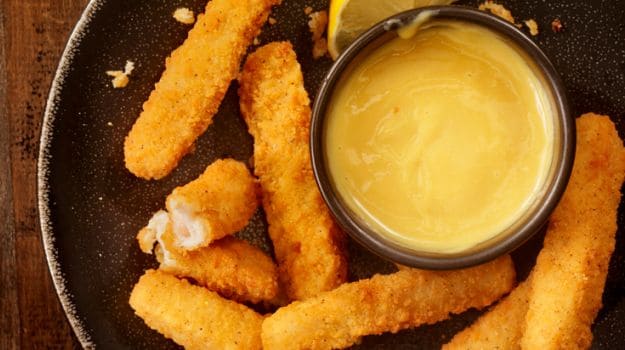 Disclaimer:
The opinions expressed within this article are the personal opinions of the author. NDTV is not responsible for the accuracy, completeness, suitability, or validity of any information on this article. All information is provided on an as-is basis. The information, facts or opinions appearing in the article do not reflect the views of NDTV and NDTV does not assume any responsibility or liability for the same.