Native to China and India, ginger is one of the very few herbs to travel beyond our kitchens and become an intrinsic part of our common health woes like cold, cough and flu. The number of desi home remedies that make use of ginger adds up to an overwhelming count. Since time immemorial, Ayurveda has made use of this perennial herb to treat a variety of inflammatory conditions. Off late, the west as well is catching up with the incredible medicinal properties of ginger. The number of studies and researches that are happening on ginger extracts and its healing properties is the testimony of the same. Often referred to as a root, ginger is actually a stem, which grows underground. One of the famously known benefits of ginger is its ability to cure a bevy of your tummy problems. From indigestion and gas to bloating, ginger's active compounds may come handy to cure them all.
Here Are Ways You Can Use Ginger Remedies To Deal With Common Tummy Problems:
1. Improve Digestion: Tried some weird dish at a fancy restaurant last night? Been struggling with an upset stomach since morning? No problem. Ginger can work wonders for digestive health and soothe an upset tummy. The book, 'Healing Foods', says that ginger "protects and heals the gut, hastens the movement of food through the gastrointestinal tract, and reduces wind, bloating and cramps. It also awakens the taste buds and gets digestive juices flowing.


Ginger Remedy: Boil a little ginger or use fresh ginger powder to make yourself a warm and refreshing ginger tea. Here's a step-by-step guide to go about it.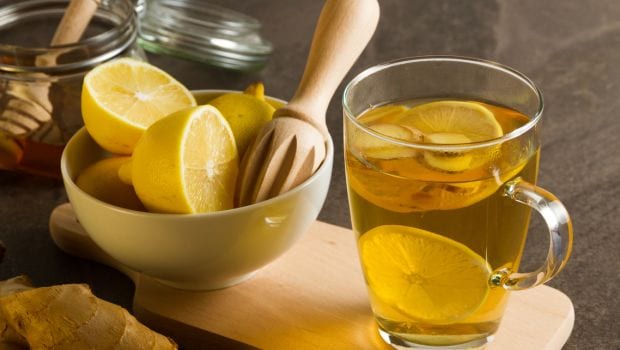 2. Acidity


Dr. Ashutosh Gautam, Clinical Operations and Coordination Manager, Baidyanath, and Ayurvedic expert, tells us, "Ginger is a great digestive tonic, which improves gastric motility. So, it alleviates constipation, vomiting, acidity, and protects gastric lining against acidity." Ginger's volatile oils are an effective means to relieve gastrointestinal irritation. Experts also claim that ginger may reduce the likelihood of stomach acid flowing up into the esophagus.


Ginger Remedy: Take a tablespoon of ginger, lemon juice and two tablespoon of honey. Combine them all in a glass of warm water. This anti-inflammatory tonic may help reduce symptoms of acidity and provide calm from the pain associated with it.


3. Loss Of Appetite


Loss of appetite is a very common conditions faced by millions across the world. Prevailing illness or psychological stress often kills your appetite. According to Ayurveda, this happens due to doused agni (digestive fire). One of the best herbs to kindle agni is ginger.


Ginger remedy: According to Dr. Ashutosh Gautam, chewing some ginger with lemon and rock salt may help recover lost appetite.


(Also Read: 9 Incredible Uses And Health Benefits Of Ginger - From Digestion To Flu And Cold)
4. For Gas And Flatulence


According to the book, 'Complete Book of Home Remedies' by Dr. Vasant Lad, problems of gas and flatulence could be managed well by this wonder herb. During our digestion, our system produces waste gas too. It is when there is excessive stomach and/or intestinal gas in the system the problem of gas arises.


Ginger Remedy: Dr. Vasant Lad suggests grating some fresh ginger root until you have about one teaspoon of pulp and adding one teaspoon of lime juice to the pulp. Take this mixture immediately after eating.


5. Bloating


Bloating is a prevalent inflation of stomach, especially after a meal. Common causes of bloating include overeating, gas, intolerance to a certain food or dairy product, constipation, change in environment, etc.


Ginger Remedy: According Macrobiotic Nutritionist and Health Practitioner, Shilpa Arora, "ginger stimulates digestive juices like bile, saliva and various other compounds that aid digestion, thus, it's great for better absorption and assimilation of nutrients. Indigestion is one of the root causes of bloating. Undigested food produces toxins that lead to serious health problems. A teaspoon of ginger juice in the morning helps curb bloating and heals digestive tract, plus manages high blood sugar levels. "


(Also Read: 7 Miraculous Benefits of Ginger Juice: From Better Digestion to Beautiful Hair)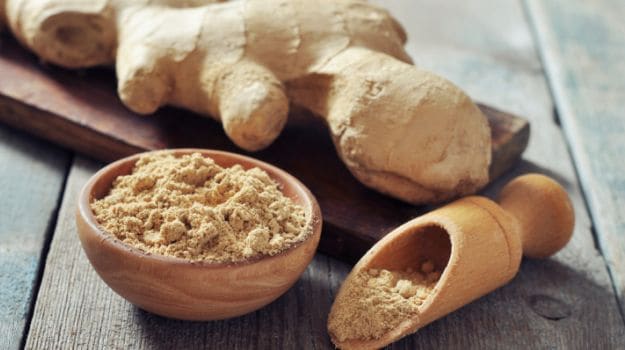 Make sure you practice moderation. Anything in excess would only prove harmful in the longer run. If your stomach issues do not heal with these remedies, it is best advised to consult a doctor before matters go out of hand.