When I was a little girl, the house was always full of ginger biscuits. They were a particular favourite of my father, and rare were the days when he didn't bite into a biscuit or two at teatime. Years later, his favourite brand stopped manufacturing them and our dabba filled up instead with ginger biscuits from Pune's Royal Bakery, that is whenever our Pune relatives were kind enough to bring some for us. When we travelled to Pune ourselves, our relatives would treat us to the Turf Club's ginger pudding. The Turf Club does a pretty great ginger pudding.
And there you have it; that is ginger in a nutshell. Ginger is a uniquely adaptable herb, one that lends itself equally to drink, sweet and to savoury dishes. My father still laments the end of Duke's original ginger cooler, a regular accompaniment to the pulao dar and marghi na farcha served at Parsi wedding feasts.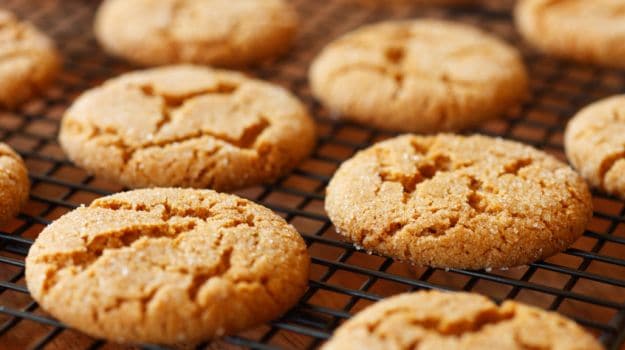 India's Love Affair with Ginger
Indians have always been wise to ginger's potent healing properties. The palimpsest that is Indian cooking is often based on the pungent hit of ginger (with or without its garlicky sibling). At home, we marinate our chicken legs in a ginger garlic paste and tuck them away into the fridge and cook as required; as a result, the chicken tastes moist, tender and flavourful. A Goan Prawn Curry without ginger would lose its majesty entirely, so would a Nalli Nihari. Ginger finds its place in Chole Bhatura and Paneer Makhani. An ooze of ginger paste lifts up the heavy smokiness of a Baingan Bharta. Often, one spoons chopped ginger into the tadka of almost every dal, be it Punjabi maa ki dal, Dal Makhani or Gujarati Dal. Spooned into a Kerala Meen Moilee, it adds layers of depth to the curry's light delicacy. Maharashtrian Misal Pav uses ginger as does the piquant ragda in Mumbai's beloved street food dish, Ragda Pattice.
In West Bengal, the complex taste of shukto (vegetable gravy) is enhanced by the addition of ginger. Even in Nagaland, where the cooking is famously devoid of masala, many dishes are lightly flavoured with hints of ginger - an excellent way to draw out the natural flavours of chicken or pork or vegetables. And I am just skimming the surface here.
Ginger doesn't always play a supporting role - quite often, it is the star of the dish, such as in Allam Pachadi, the Andhra ginger chutney and Kerala's Puli Inji, in which ginger is cooked with jaggery and tamarind into a savoury relish. Its crunchy texture and sharp flavour makes the Punjabi Adrak ka Achar a popular accompaniment to dal-chawal. No matter where in India we are, ginger unites us all.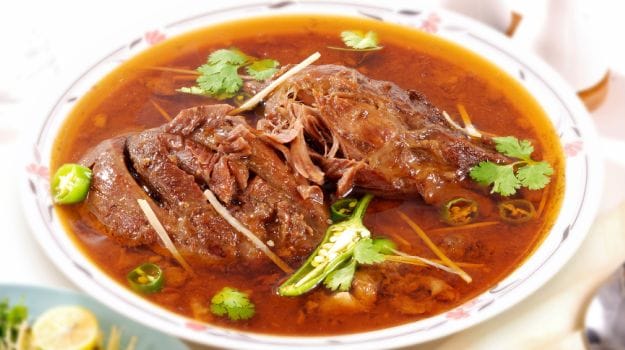 How Healthy is Ginger?
Beneath its knobbly, unprepossessing exterior hides a litany of health benefits. It has excellent digestive properties, pain-relieving chemicals and even accelerates healing for people with a sore throat or a cold (poor immunity meant I grew up with a steady diet of ginger, lemon and honey potions). There's really nothing like a steaming cup of adrak ki chai to stem the flood of a streaming nose.
Ginger and The Pud
That brings us to the use of ginger in sweet dishes. Steamed ginger pudding is easy and delicious, especially when a buttery toffee sauce is drizzled over it. Christmassy gingerbread, sticky with syrup, is perfect with a steaming cup of tea.
But ginger has a rather forward taste, so I am always a bit wary of the amount when I use it in puddings. Still, from my own experience, a gingery chocolate sauce poured over cut fruit is an easy sweet dish for when you really just can't be bothered. Try drizzling a little ginger over a plain panacotta to perk up its monotonous flavours. In my more experimental moments, I have tried making a ginger and coconut sorbet. I can't say it was an unqualified success, but the ginger did play off the sweet toastiness of the coconut, so I suspect it was just my quantities that went a little amiss. My point is, don't shun ginger for dessert. Be fearless!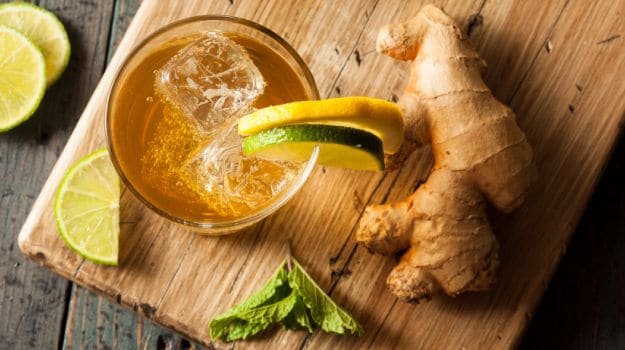 The Global Ginger Palate
Ginger is beloved elsewhere in the world too. The herb plays a crucial role in balancing flavours in South East Asian cooking. One of the most popular aromatics of Chinese cooking is ginger (Kung Pao Chicken, anyone?). Moroccans use just ginger and saffron to bring out the clear flavours of a tagine. In parts of Peru, it is used as a marinade for Seafood Ceviche. A luxurious Brazilian Vatapa (shrimp stew) always uses ginger, coconut milk and palm oil. Sicilians use grated, fresh ginger root to flavour their roast chicken. Nigella Lawson even uses ginger to glaze a ham!
Storage Tips
Ginger is available all-round the year but perhaps the freshest ginger makes its appearance in the markets during winter. Look for ginger with clean, unblemished skin, that isn't wet or mouldy.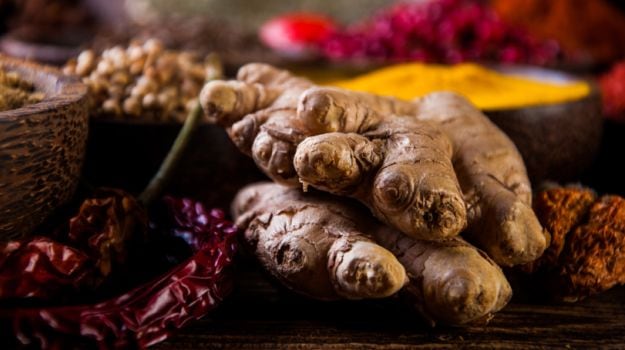 We store our fresh ginger in the vegetable crisper - it's best to do it in a Ziploc bag. Like many Indians, we also keep a ginger paste ready to pop into the kadhai at a moment's notice. But there are also two other intriguing ways I have heard of (but never tried). One is the earthy way, which involves submerging the roots in soil. The other involves soaking ginger slices or grated ginger in a jar of dry sherry.
Disclaimer:
The opinions expressed within this article are the personal opinions of the author. NDTV is not responsible for the accuracy, completeness, suitability, or validity of any information on this article. All information is provided on an as-is basis. The information, facts or opinions appearing in the article do not reflect the views of NDTV and NDTV does not assume any responsibility or liability for the same.