East Indian Cuisine has a very distinct character that sets it apart from cuisines of other parts of India. This traditional cuisine includes mild spices, steamed rice and highlights the main ingredients. West Bengal, Bihar, Orissa and nearby regions have warm climatic conditions, lush forest and coastal areas with ample seafood options. By contrast, every East Indian fish curry is known for its exquisite taste. Hence, there are some of the authentic fish curries that you must taste. One of them is Green Fish Curry made with aromatic flavours and fresh ingredients.


Also Read: Indian Cooking Tips: Quick And Easy Fish Curry For Treating Your Unexpected Guests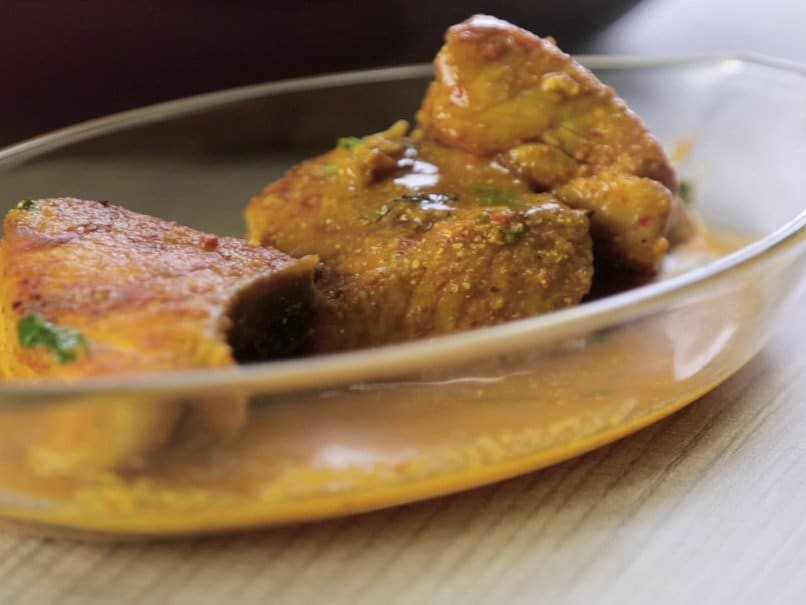 Green fish curry is a quick and easy recipe that can be flavoured with any firm-fleshed fish. Tamarind paste balances sourness and the overall taste of the curry. This platter of fish is a visual, aromatic and delectable treat which can be enjoyed by all age groups.
How To Make Green Fish Curry | East Indian Fish Curry Recipe
So, here we have a fish curry recipe made with thick green paste and mild aromatic flavours. Since all East Indian recipes are very subtle, this particular recipe is also very simple. Not too many spices, just few of them with some mustard seeds and turmeric powder. You can serve this dish with plain steamed rice. It goes awesome with a papad on the side and a spoon of tamarind chutney.


This fish curry requires very less time, 20 minutes-half an hour of marination works fine here.


Click here to read the step-by-step detailed recipe of Indian green fish curry.


Do try this authentic recipe at home and let us know how you liked it.