Bottle gourd is a light green coloured vegetable, usually in the shape of a bottle, which gives it the popular name. The scientific name of bottle gourd is
Lagenaria siceraria,
and in India we fondly call it
lauki
.
Lauki
is best cultivated in the semi-humid weather of India, Sri Lanka, Malaysia, Philippines, China, Africa and South America. It is one of the most cultivated vegetables in the Indian subterranean. For its numerous health and nutritional benefits, it is one of the most common vegetables cooked in the Indian kitchens. It is full of water (about 92%), keeps your body hydrated, and is also a rich source of vitamin C, A and K and essential minerals like sodium, calcium, iron, zinc and magnesium. It also promotes a healthy heart by bringing down the bad cholesterol levels. Rich in both soluble and insoluble fibers, it does not only facilitate smoother
digestion
, but also helps curing tummy problems like constipation, piles and flatulence. Lauki is excellent in quenching thirst, and lending a cooling effect on the body, especially during summers. Apart from these health benefits, Lauki works wonders if you are aiming to shed those extra pounds. Don't believe us? Look at the calorie content of the vegetable and decide for yourself. 100 grams of bottle gourd contain about 15
calories
, and a mere 1 gram of fat. It is also low in saturated fat and cholesterol. The vegetable is all water and nutrients.
(Also Read: 10 Best Bottle Gourd Recipes)​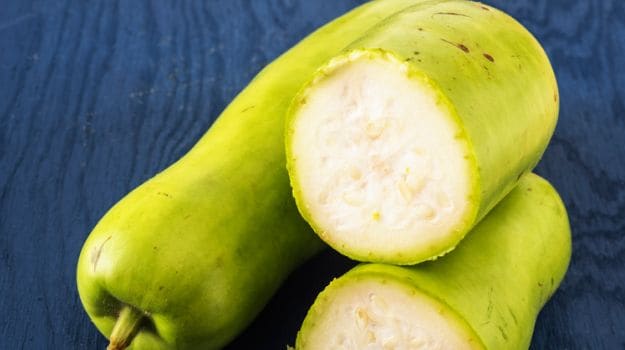 Bottle gourd juice is fast gaining popularity in the fitness world. It is one of the best vegetables to use from extracting juice, thanks to its high water content. You can easily find
lauki
in the markets and is very cheap and affordable. Bottle gourd has been widely popular for weight loss in Ayurveda too. Packed with dietary fibers, the bottle gourd helps keeping you full for longer. By inducing the feeling of fullness it also curbs the appetite. Lauki juice is the perfect low-fat aid for a multitude of health benefits. For best results you should have the juice in the morning on an empty stomach. Also, one should consume the juice immediately as it oxidises quite fast. You should not strain the juice with a sieve as you will then lose out on the fiber, which is the key to shed extra kilos.
(Also Read:7 Incredible Benefits of Drinking Bottle Gourd (Lauki) Juice)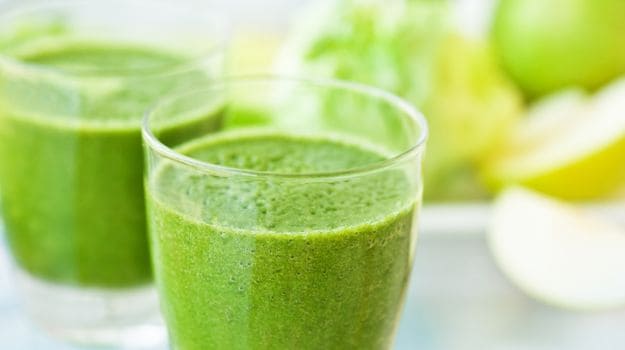 (Also Read:How to Fight Weight: Load Up on Soluble Dietary Fiber)
Asha Thorat in her book
25 Fat Burning Juice Recipes
writes, "Fiber is the key to weight loss. Bottle gourd contains less calories with no fat. It also contains essential vitamins and minerals like Vitamin C, Vitamin B, Vitamin K, Vitamin A, Vitamin E, Iron, Folate, Potassium and Manganese."Bottle gourd is also known to help you sleep better, which is very crucial for weight loss. Having good sleep activates your hormones and improves your metabolism.With the hot summer months are knocking at the doorstep, you know which vegetable to stock your kitchen with. Beat both the heat and weight with this wonder vegetable.
About Sushmita SenguptaSharing a strong penchant for food, Sushmita loves all things good, cheesy and greasy. Her other favourite pastime activities other than discussing food includes, reading, watching movies and binge-watching TV shows.