Gunjan Bajaj | Updated: April 24, 2018 12:37 IST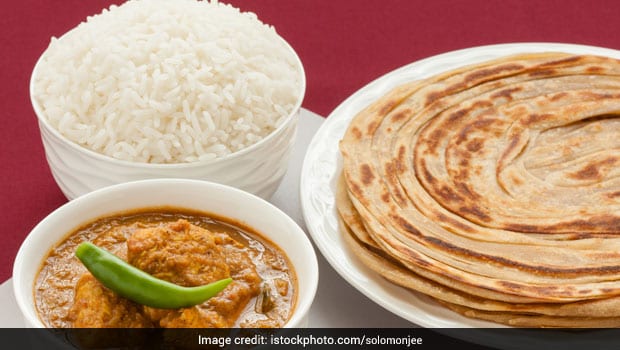 lachha paratha at home? Parathas are one of the most popular flatbreads that originated in the Indian sub-continent sometime during the 12th century. According to the book, Historical Dictionary of Indian Food by K.T. Achaya, paratha refers to wheat dough which is rolled out with frequent folding over while smearing with fat, to a square or rectangular shape and pan-fried using a little fat to a layered texture. Indian food is so diverse that you will find at least 50 varieties of parathas in different parts of the country. Lachha parathas remain an all-time favourite of many food-loving Indians.

History of Lachha Paratha

Lachha paratha is native to Punjab. In Punjabi language, the term 'lachha' means 'ring'. This parantha has layers and layers of dough resting on top of each other; each layer looking like a 'ring'. It looks very similar to the Malabar paratha of Kerala. But the only difference between the two is that Malabar paratha (parotta) is made completely with maida, where as lachha paratha is traditionally made with whole wheat flour or atta. The dough of whole wheat flour is rotated in the form of rings and then each layer is brushed with oil. This dish depends totally on using the right technique to get the perfect thin layers. It turns out to be crispy when cooked on the tawa or tandoor and is soft from the inside. The lachcha paratha is mostly enjoyed with Dal Makhani and Shahi Paneer or even Butter Chicken. Different Techniques to Make Lachcha Paratha

Technique plays a major role in making the perfect lachha paratha. Often, restaurants serve two types of lachha parathas - a tandoori lachha paratha and a tawa-lachha paratha. Clearly, the difference lies in the way the paratha is cooked. The tandoori style of grilling lachha parathas is the traditional way of making it which gives the paratha a little dry and smoky texture. But as time passed, it became more convenient for people to replace big and heavy tandoors with light and handy tawas. Tawa lachha paratha provides the same taste as tandoori paratha but has a more crumbly texture.

(Also read: We Bet You Can't Resist This Meat Filled Deep-Fried Egg Paratha from Bengal)
Ingredients for the Lachha Paratha:

2 cups whole wheat flour
Water to knead
1/2 cup ghee
Dry flour - for dusting

How to Make Lachha Paratha:

1. Take a bowl and add wheat flour, salt and vegetable oil. Now, knead the flour for at least 5 minutes until it turns into soft and pliable dough with the help of water or milk. Cover the dough with a cloth and let rest for 30 minutes.

2. After 30 minutes, make eight round and smooth balls out of it. Roll it into a big circle and apply oil on the surface. Sprinkle some salt, red chilly powder and carom seeds if you like. Roll it into a round of about 1/4 cm/1/8" thickness.

3. The dough is ready to be layered. Start making fleets of the circle, once it is done, twist it to make a coil or rings.

4. Using oil between the layers will prevent them from sticking.

5. Heat the tawa in meanwhile.

6. Now roll the coil one last time and apply some dry flour on it.


7. Place the paratha on the tawa. When the edges start lifting up, slightly, smear some ghee letting it trickle under.

8. When brown on both sides and serve hot along with some spicy Indian curry, chopped onion rings and pudinachutney.

Try this easy recipe at home and do let us know how your experience was.

Disclaimer:

The opinions expressed within this article are the personal opinions of the author. NDTV is not responsible for the accuracy, completeness, suitability, or validity of any information on this article. All information is provided on an as-is basis. The information, facts or opinions appearing in the article do not reflect the views of NDTV and NDTV does not assume any responsibility or liability for the same.


Why head out when we can have a perfect flaky