"What a wonderful meal, please thank the chef for me" - we can't help but exclaim this at our favourite restaurants. Chefs whip up some of the most masterful creations - using a little bit of creativity, knowledge about food and attention to detail - leaving us spellbound. International Chefs Day is celebrated on October 20 every year to honour and celebrate this wonderful profession. Late Chef, Dr. Bill Gallagher, is credited with the creation of this day that has been celebrated since 2004. This time in the year 2022, the focus of International Chefs Day is 'Growing A Healthy Future', to keep ourselves and the planet healthy by using food as a medium.


The idea or purpose behind celebrating International Chefs Day is to pass on the knowledge and culinary skills to the next generation of chefs with a sense of pride and commitment to the future, as per the official website of Worldchefs or World Association Of Chef Societies. So, we have collated a list of chef-recommended tips and ways to improve your cooking. These nuggets of wisdom will go a long way in making every dish you cook a stellar success!
International Chefs Day: Here Are 6 Chef-Recommended Ways To Improve Your Cooking:
1. Add Salt And Seasoning While Cooking
Salt is one of the most integral components of any dish. Get it right and your dish will be guaranteed success! A common dilemma is whether to add salt at the end or during the cooking process. Chef Vaibhav Bhargava, CHO New Delhi says it is important to add salt while the dish is being cooked and not afterwards. "Add a little salt to everything while you are in the process and the food is still getting cooked. Don't forget to season and taste as you go. When you leave it to the end, it loses its power to deepen all sorts of flavours," he says.
Chef Manoj Pandey, Partner Chef at The Piano Man agrees with the same logic. "We usually assume that seasoning is to be done once in every dish, but that's not the case. It would be best if you seasoned your dishes step by step, depending on what all additions you make in cooking. It just adds more flavour to the dish and enhances its taste," he says. Pandey further adds that not just salt, but other different kinds of seasonings too can be used to enhance the flavour profile. "Use different types of herbs and spices; there are a lot more seasonings than just salt and pepper, so don't be afraid to experiment with combinations. Once you are done with cooking, always trust yourself and taste the food beforehand," he explained.


(Also Read: Celeb Chef's Special Meal For Thailand Stray Dogs Wins Hearts Online)
2. Frozen Nuts
We do incorporate frozen foods such as vegetables and snacks into our meals, but have you ever thought of freezing nuts too? "Add nuts to the list of freezer-friendly foods. If you're not likely to get through a giant bag fast, freeze shelled nuts to preserve their natural oils which may go rancid at room temperature over time," recommends chef Kush Koli from SAGA, Gurgaon.
3. Prep In Advance
Celebrity chef Kishwar Chowdhury believes that preparing for a meal in advance is a great way of keeping your kitchen sorted for the whole week. In an Instagram live, she said that she stores herbs in paper-lined containers in her own kitchen too. "I think preparing your food after you do your groceries is a really great way to pick out things and put dishes together. If you know you're going to use a certain amount of ginger or garlic or herbs over the week, you can prepare and store it to make a quick weekday dinner," said the chef.


Watch the full Instagram LIVE with chef Kishwar Chowdhury here:
4. Control Temperature
Temperature too plays a key role in the cooking process of any dish. "You can always fix an undercooked situation- however, there's nothing to be done once you go over. So, make sure to temperature control while you are working with ovens or the air fryers," explains chef Bhargava. Further, chef Ashish Singh of Dhansoo Cafe adds shortcuts should be avoided in cooking methods where the temperature is key. "We need to respect the method of cooking. For example, if a dish involves frying, it shouldn't be shallow-fried," says Singh.
5. Use Fresh Ingredients
While the cooking process is extremely important, the raw materials are also vital. Celebrity chef Jason DeSouza suggests, "Never compromise on the quality of ingredients, the freshest and best ingredients elevate your cooking and dining experience." He further says that recipes are a guide but ultimately cooking is about using your heart. "Try cooking from the heart, use recipes as a guide but always cook with your heart, the love must transcend into your cooking," says DeSouza.


(Also Read: 5 Cooking Tips To Make Perfect Crispy French Fries At Home)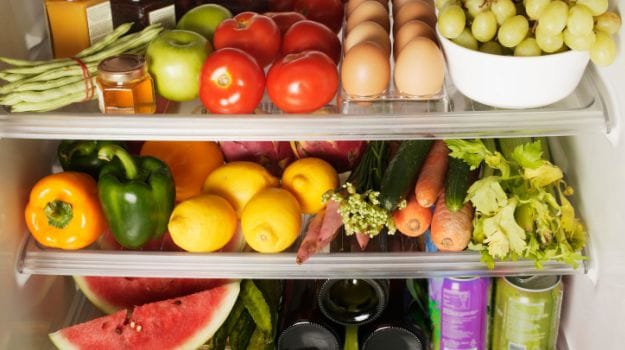 6. Keep It Simple
We often get confused with complex instructions or convoluted cooking methods. At times like these, it is best to keep it simple and this is what chef Ashish Singh believes too. "Many people think that dal can be cooked faster by adding soda, but there are chances that it's not cooked properly. Rather always add some droplets of oil while boiling Dal. Hence, the simplest way of cooking any particular dish is the best way of cooking," concludes Singh.
Here's wishing all chefs a very Happy International Chefs Day!
About Aditi AhujaAditi loves talking to and meeting like-minded foodies (especially the kind who like veg momos). Plus points if you get her bad jokes and sitcom references, or if you recommend a new place to eat at.